Skincare should be an essential part of every person's nightly routine. The best way to look and feel more beautiful by the day is by giving your skin the special care and treatment it needs to be healthy and look radiant. Dot & Key is a very well reputed Indian skincare brand that focuses on all-natural and sustainable products and practices.
With a belief that we, as humans, should be taking care of the world we live in as we take care of ourselves, Dot & Key provides cruelty-free, chemical-free, dermatologically tested products for every skin type. And while it is difficult, trying to find effective products best suited to your skin, we're here to put your worries to rest with five amazing skincare products for you to incorporate into your nighttime routine. Whether you have dry or oily, wrinkly or discolored, dull or worn-out skin, Dot & Key has something for you.
1. Night Reset Retinol + Ceramide Cream
Part of the vitamin A family, retinol helps the body produce more collagen and new blood vessels. Ceramides, on the other hand, are lipids that help the skin retain moisture and keep out germs and bacteria. This cream, therefore, is perfect for the reduction of fine lines and discoloration. Made to be applied generously and massaged into the skin on a nightly basis, the Night Reset cream shows the best results when followed by a sleeping mask.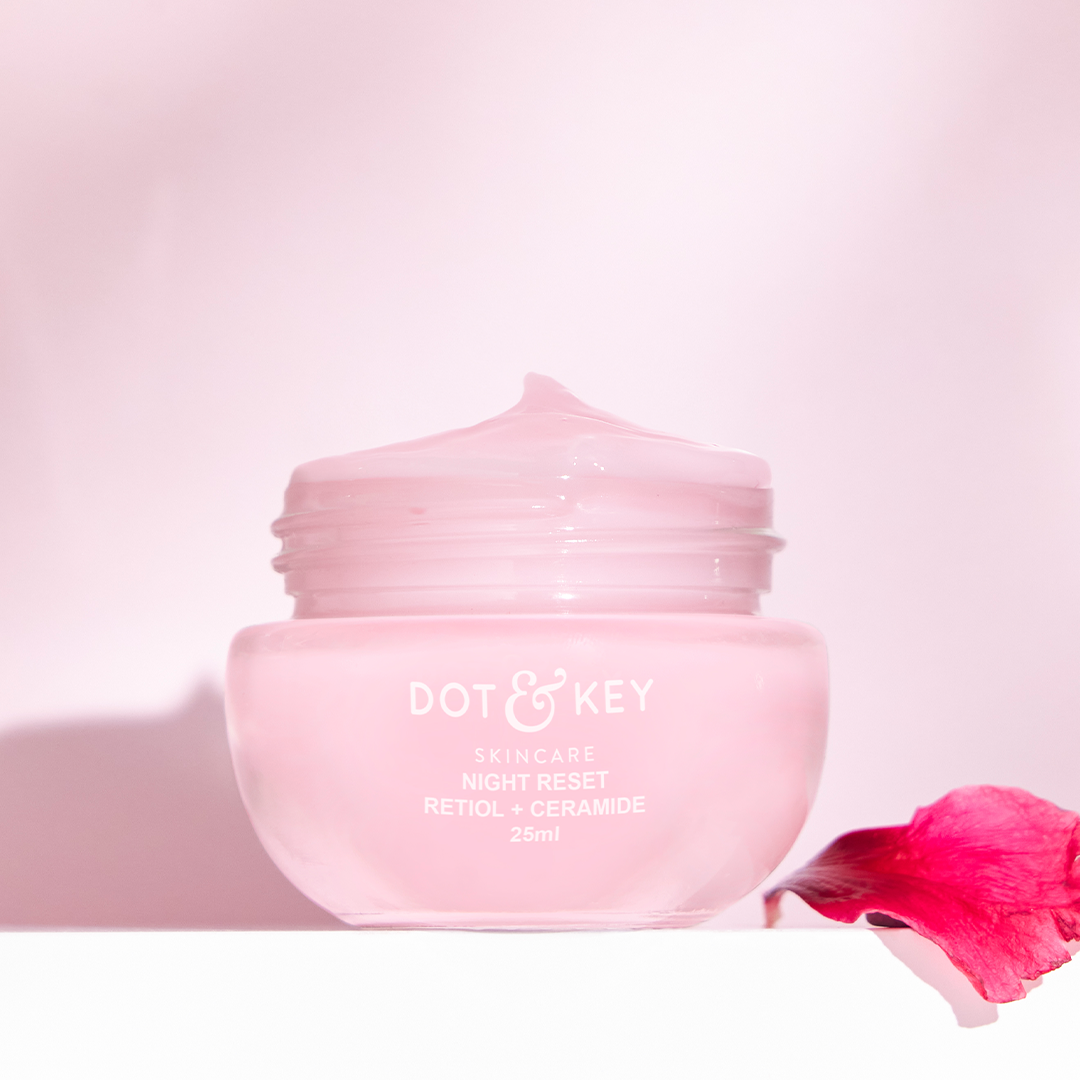 2. Glow-C Sleep Mask
Rich in Vitamin C, this overnight cream helps rejuvenate dull, tired skin to bring out the glow in you. For all you lovelies out there who want to brighten up your face and give your skin a healthy shine, this sleep mask – appropriately called 'Radiance Recovery' – is a lifesaver. And, on top of being free from harmful chemicals, it also smells like pineapple and Kakadu plum. Absolutely heavenly!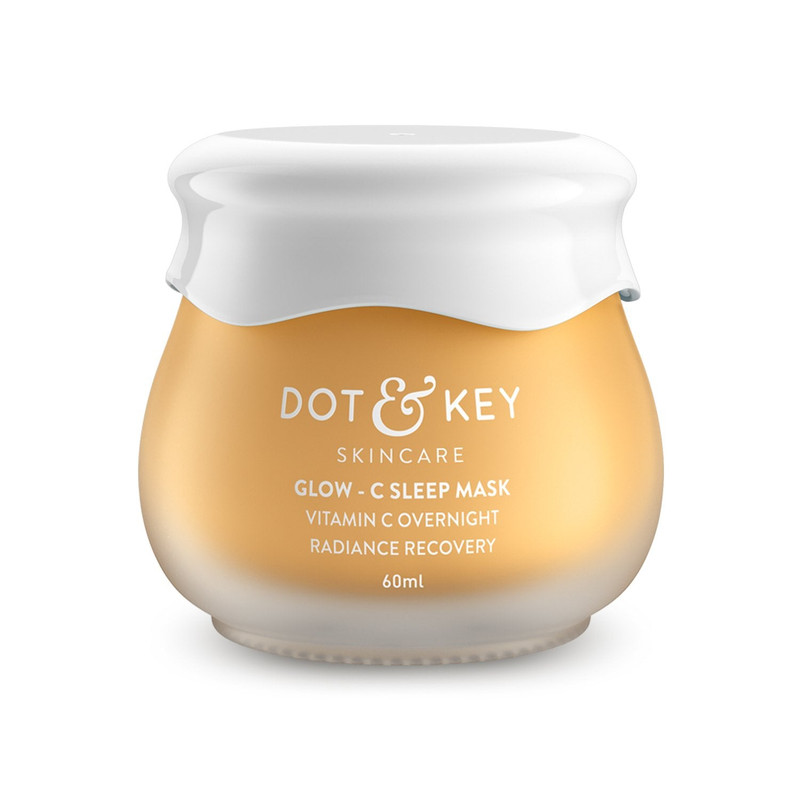 3. Skin Plumping Moisture Infusion Water Sleeping Mask
This skin-plumping sleeping mask is a godsend for those who have been cursed with dry skin. Its hyaluronic formula supplies sufficient moisture to the skin and helps lessen the appearance of fine lines and wrinkles. Infused with the alluring aroma of chamomile & Bulgarian rose, this sleeping mask is sure to have you waking up refreshed and revitalized.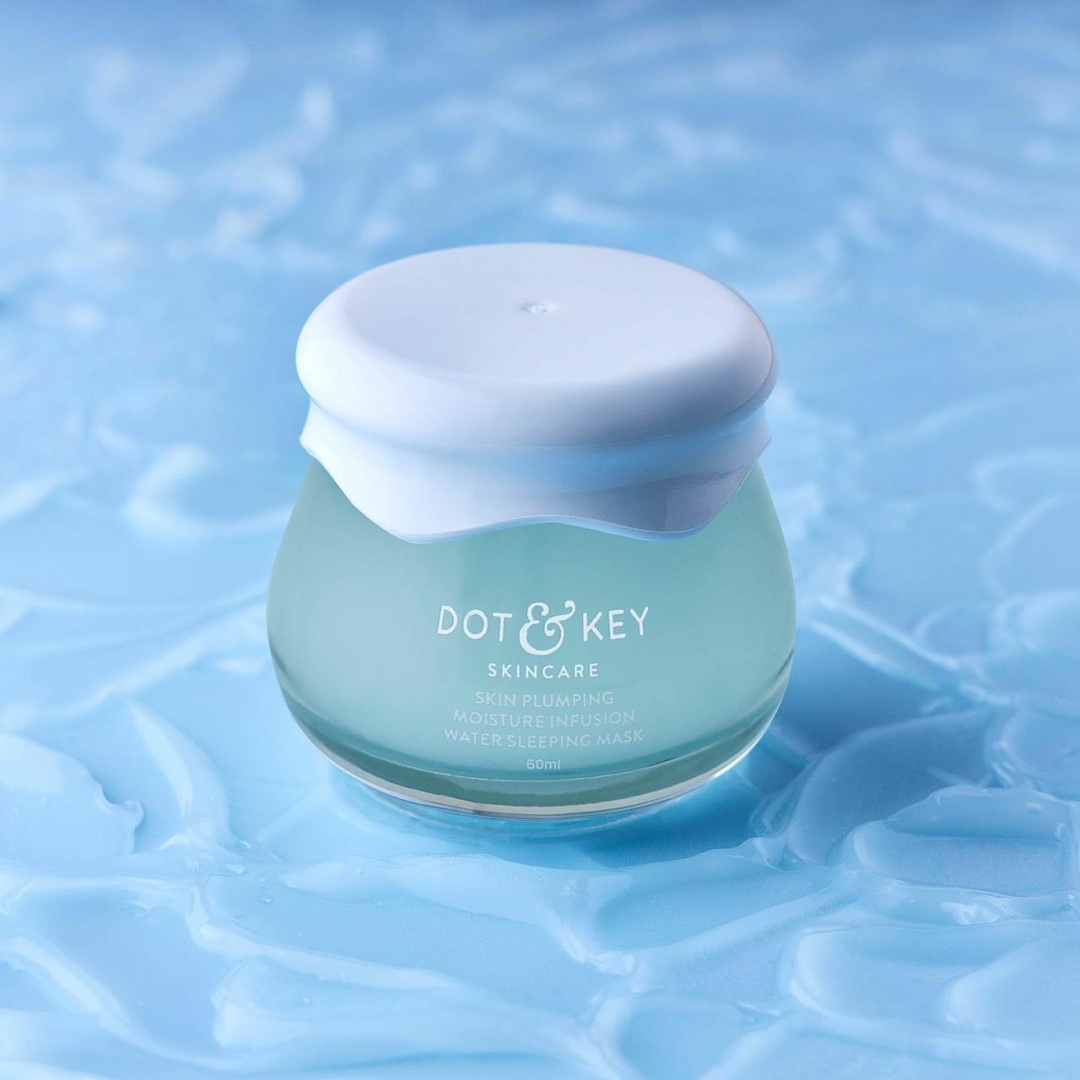 4. Lip Plumping Sleeping Mask
Irresistibly kissable luscious lips are absolutely attainable, even for those of us who can't commit to fillers. This lip plumping sleeping mask is enriched with vitamin C, which aids in the growth, development, and repair of skin tissue and vitamin E, which is an antioxidant that protects skin cells by preventing or slowing down damage caused by environmental distress. Apply this completely natural, turmeric oil & lingonberry infused lip mask before you sleep and wake up with healthy, plump lips.
5. Time Reverse Sleep Mask
Perfect for skin that is starting to show fine lines and wrinkles, the Time Reverse Sleep Mask is a face cream rich in nutrients, infused with rosehip oil, and lacking any harmful chemicals. Use it as the last step of your nighttime routine and massage a thin, even layer of the cream onto your face. Leave it on overnight and watch your lines and wrinkles reduce day by day.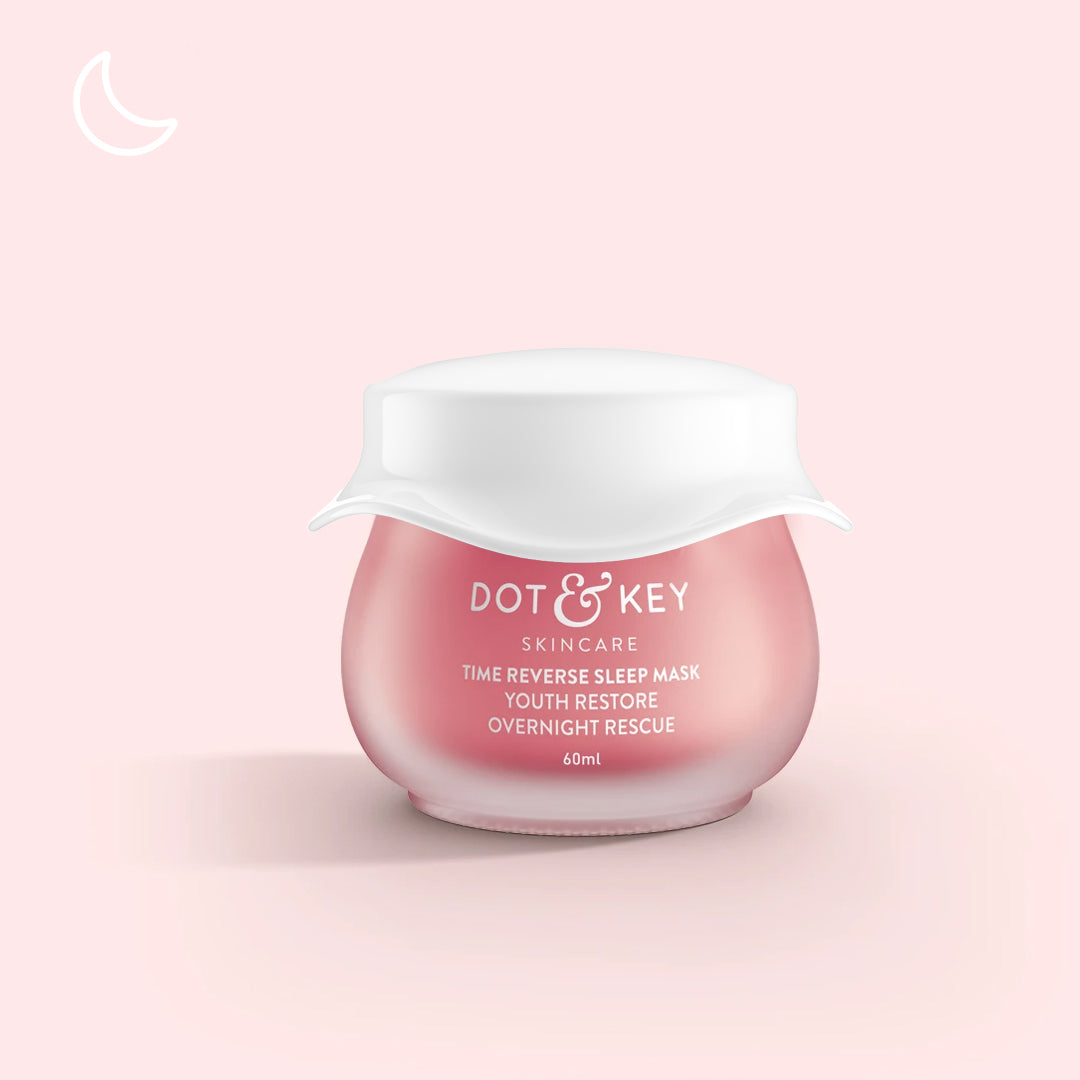 Visit Dot & Key on Daraz today and start taking care of your skin with their amazing creams, masks, and serums. You won't regret it!
HAPPY SHOPPING!