Answer & WIN
With Daraz Mahabachat Bazar right around the corner, it's time to test your knowledge about the campaign. Do you know about all the deals and discounts Daraz has to offer to help you save as much as possible on your orders? Let's find out!
Mi Portable Bluetooth Speaker
If you answer all questions correctly, you will get a chance to win a Mi Portable Bluetooth Speaker!
The Mi Portable Bluetooth Speaker is a lightweight and portable device with an IP67 rating for dustproof and waterproof performance. It offers fantastic sound quality, thanks to advanced audio technology. With long-lasting battery life, you can enjoy hours of music playback. The speaker supports true wireless stereo, allowing you to connect two speakers for a more immersive audio experience. Charging is made convenient with its Type-C port.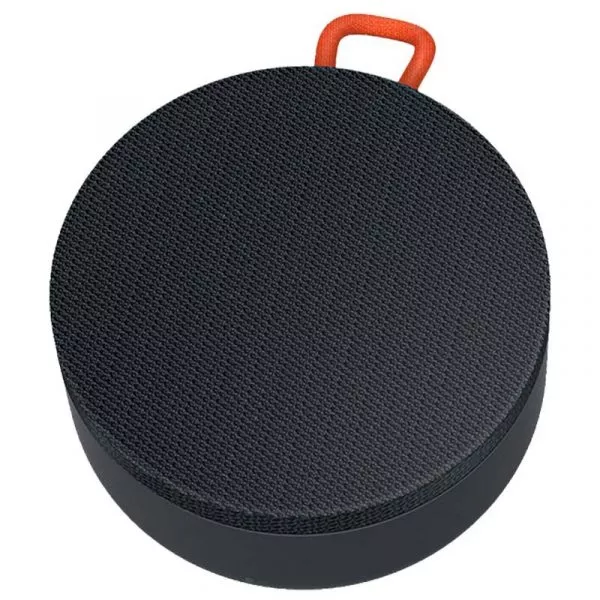 Overall, this speaker combines portability, durability, great sound, extended battery life, true wireless stereo support, and modern charging capabilities, making it an excellent choice for music enthusiasts on the move.
Terms and Conditions
The participation dates for the "Mahabachat Bazar" Quiz giveaway are from July 13th, 2023, until July 30th, 2023.
Daraz reserves the right to reuse participants' content to promote on its own platform.
Participants must have a valid Nepalese Citizenship Certificate to be eligible to enter the competition.
Participants must reside in Nepal at the time of the winner announcement.
Daraz reserves the right to modify or amend this contest's Terms and Conditions or cancel it immediately without giving any prior notice to any party.
Daraz employees are not eligible to participate in the contest and shall be disqualified as participants.
One participant can only participate once in the giveaway.
The giveaway winner's name will be announced on July 31st, 2023 (via Daraz's Viber Account).
Daraz will contact the Winner, who shall provide a copy of their citizenship for verification purposes.
Daraz shall pay the gift tax on behalf of the winner.
The reward won through this contest must be claimed within 30 days from the announcement date.
If the winner does not claim the reward within 30 days, then Daraz reserves the right to choose another winner.
If the winner cannot be contacted within 30 days, then Daraz reserves the right to choose another winner.
The reward won through this contest is non-transferable and non-refundable, and Daraz shall not bear any responsibility for any claim put forward by the winner with regard to the Prize.
At the time of collecting the prize, the winner must bring their original citizenship certificate along with them.
The winner shall not defame or make bad faith derogatory statements to third parties about Daraz or the Giveaway contest.
If the winner appoints someone else to collect the prize on their behalf, such person must bring the winner's original certificate along with their own original citizenship certificate.
Quiz Time
Think you're ready to take on the Mahabachat Bazar quiz? Go ahead!