Making informed choices is key to a satisfying online shopping experience. That's why Daraz has a multitude of features designed to ensure that your purchases are not only useful but also authentic and reliable. Let's delve into the world of these unique offerings and discover how they can empower you to make the best shopping decisions.
Daraz Mall: Authentic Products, Genuine Brands, Easy Returns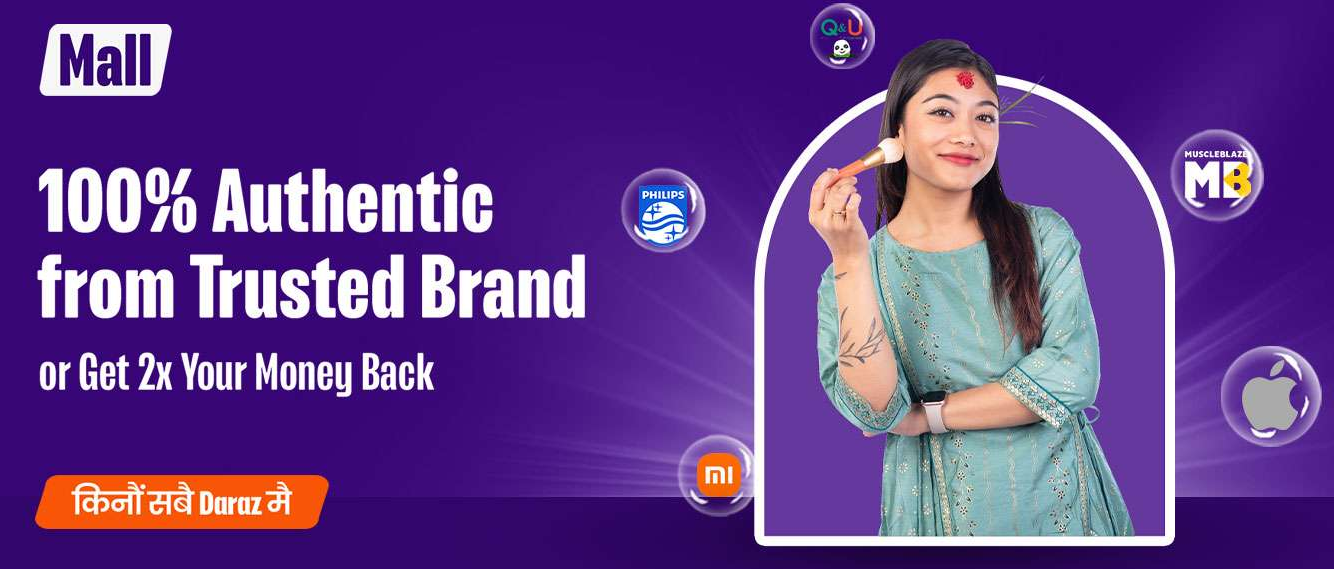 Imagine a place where every product is 100% authentic, sourced directly from genuine brands. Welcome to Daraz Mall, your one-stop destination for premium, genuine products. With a roster of over 650 trusted brands, Daraz Mall guarantees authenticity like no other. Worried about your purchase? Fear not, because every Daraz Mall product comes with a 2X Money Back Guarantee, offering you double the assurance of your investment. Plus, enjoy the freedom of a hassle-free return policy within 14 days, ensuring you have ample time to assess your purchase.
Daraz Verified: A Seal of Authenticity for Health and Beauty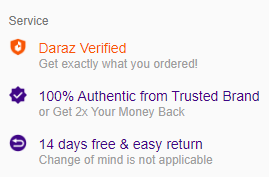 Health and beauty products demand an extra level of scrutiny, and that's precisely where Daraz Verified steps in. Each Daraz Verified product is meticulously examined, validated, and approved, with an accompanying invoice from the seller confirming the product's authenticity. Rest easy knowing that only genuine, quality items make their way to you, enhancing your health and beauty routines with confidence.
Ratings & Reviews: Your Guides to Informed Choices

The power to make informed decisions rests in your hands. Before making a purchase, explore the ratings and reviews left by fellow shoppers. Their experiences can provide valuable insights into product quality and seller reliability.
Seller Chat: Clear Up Any Confusion

Additionally, take advantage of the 'Chat with Seller' option. Connect directly with the seller to clarify any doubts you may have. Whether it's product specifications, delivery details, or any other queries, this direct communication channel empowers you to make the most suitable choices tailored to your needs.
While Daraz Mall and Daraz Verified ensure the authenticity of products, your active participation is crucial. Stay vigilant, read product descriptions thoroughly, and cross-verify details. Remember, an informed customer is a satisfied customer. By investing a little time in research, you can enjoy a seamless shopping experience free from disappointments.
As you explore the digital marketplace, let these features guide you towards trustworthy, authentic products. Your happiness and confidence in every purchase are our top priorities. Embrace the power of informed choices, and let your online shopping journey be nothing short of exceptional. Happy shopping!