Say goodbye to smelly socks and dirty undies! The Elba 4.5 kg Single Tub Top Load Portable Mini Washing Machine is a compact yet extremely effective appliance that will bring a wave of efficiency to your laundry routine. It is definitely a must-have for anyone seeking both convenience and usefulness.
Small Size, Big Impact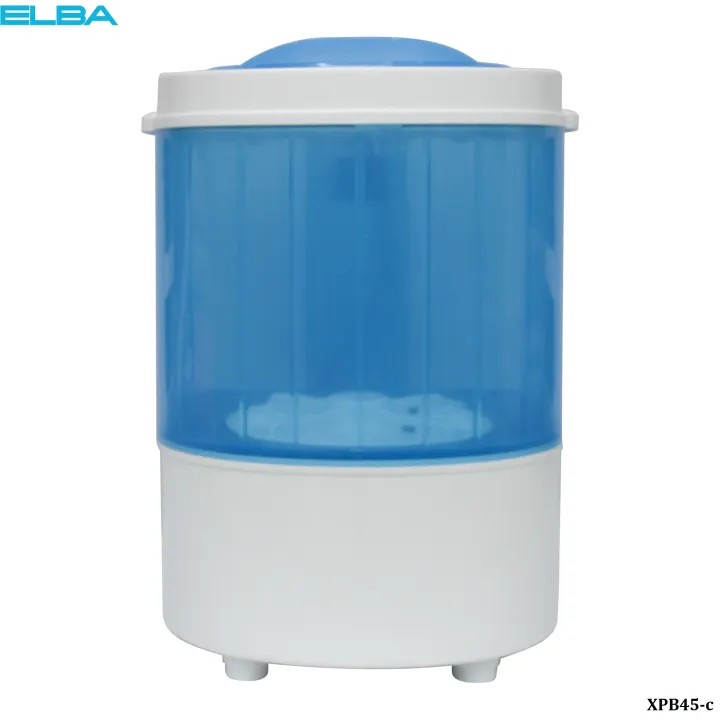 When it comes to laundry, space can often be a concern, especially in apartments, dorms, or small homes. The Mini Washing Machine takes this into account with its compact design that doesn't compromise on performance. Despite its small size, it's equipped to handle a respectable 4.5 kg load, making it perfect for singles, couples, or even small families.
Convenience at Your Fingertips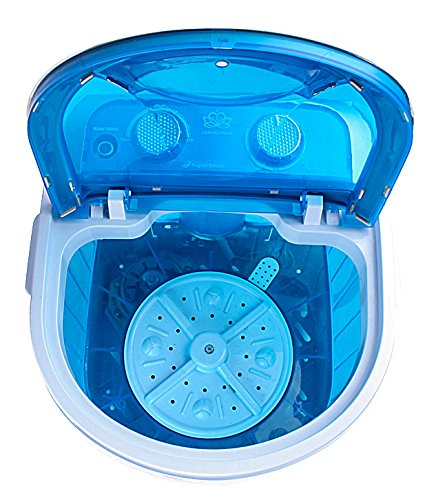 What sets this portable mini washing machine apart is the convenience it brings to your laundry routine. The Mini Washing Machine can sit right in your living space, allowing you to do laundry whenever you please. Its top-load design is user-friendly and requires minimal effort to load and unload.
Simplicity and Ease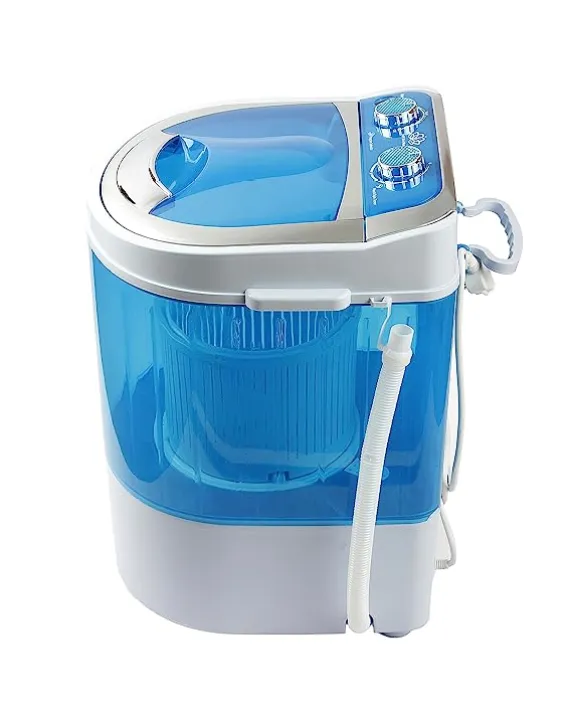 With just two straightforward functions – wash and dry – it ensures effortless operation, making laundry a breeze even for those unfamiliar with complex appliances. The convenience doesn't stop there; the inclusion of a timer feature allows you to precisely control the duration of each cycle, giving you complete flexibility over your washing and drying tasks.
Energy and Water Efficiency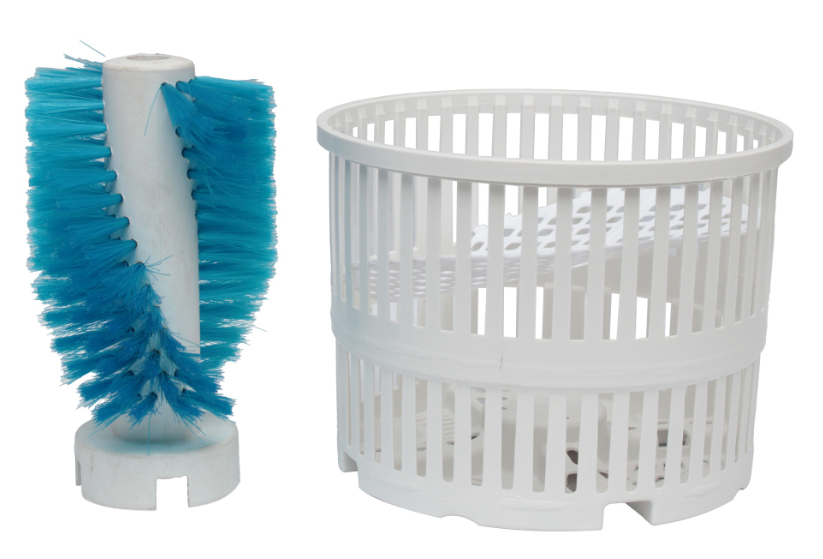 In today's eco-conscious world, energy and water efficiency are paramount. The Elba Mini Washing Machine is designed with these concerns in mind. Its smaller load capacity means you use less water and energy per cycle compared to larger machines. This not only reduces your carbon footprint but also contributes to cost savings over time.
The Elba 4.5 kg Single Tub Top Load Portable Mini Washing Machine is a game-changer for modern living – compact, efficient, and convenient. Say goodbye to the hassle of laundry days and welcome ease into your home with this appliance. Whether you're a student, a young professional, or simply someone who values your time, the Elba Mini Washing Machine is here to make your life simpler and more efficient.