It's not too late yet! With the Daraz 11.11, Biggest Sale of the Year, nearing its end, it's time to hurry up and purchase all your favorite products at amazing prices while you still can! To ensure you make the most out of this shopping extravaganza, we've put together a comprehensive guide for you. Don't miss out on this opportunity for you to indulge in incredible discounts and snag your favorite products at unbeatable prices.
Create Your Cart
Start by curating your cart. With Daraz 11.11 coming to a close, now is the perfect moment to fill your cart with the incredible deals and discounts that await. Browse through Daraz Nepal's vast array of products and add your favorite items to your cart. Whether it's the latest gadgets, stylish fashion pieces, or home essentials, act swiftly now. As the clock winds down, so do the exceptional offers. Secure your purchases before it's too late and make the most of the final moments of Daraz 11.11!
Activate E-Commerce Transactions
Time is running out, and so are the exclusive benefits of activating e-commerce transactions on your bank cards and prepaying for your purchases. If you haven't already, make sure to activate e-commerce transactions on your bank cards. This simple step ensures not only a seamless and secure shopping process but also unlocks additional perks tailored for your convenience. Prepaying with your bank cards brings forth impressive discounts, making your Daraz 11.11 shopping spree even more rewarding.
Collect Vouchers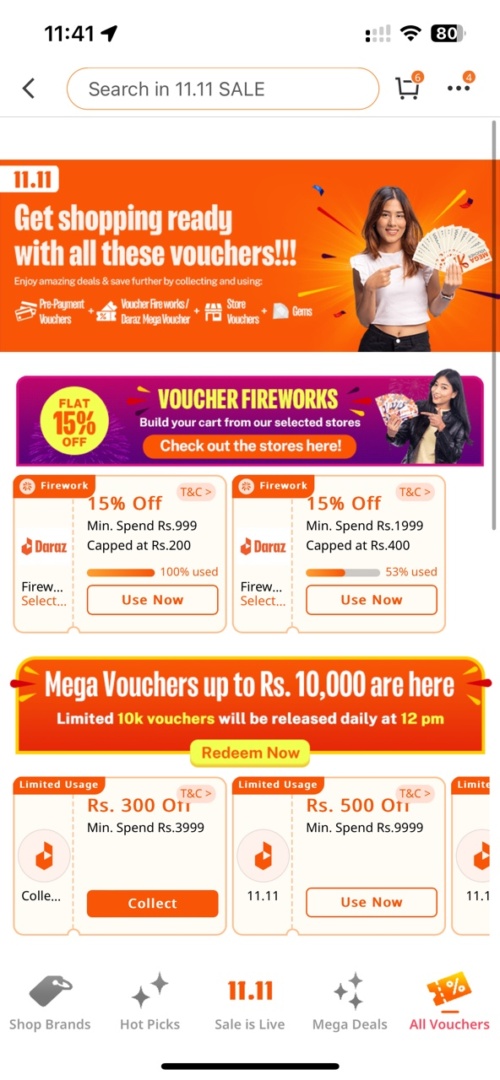 Dive into 11.11 savings by securing Mega Vouchers, Bank Vouchers, and Seller Vouchers by November 22, 2023. Mega Vouchers unlock extraordinary discounts, Bank Vouchers offer exclusive deals for cardholders, and Seller Vouchers bring you savings directly from your favorite brands. Vouchers are limited and given out on a first-come, first-served basis. So, be quick to collect them on the Daraz app to enjoy additional discounts during checkout.
Check Seller Ratings and Reviews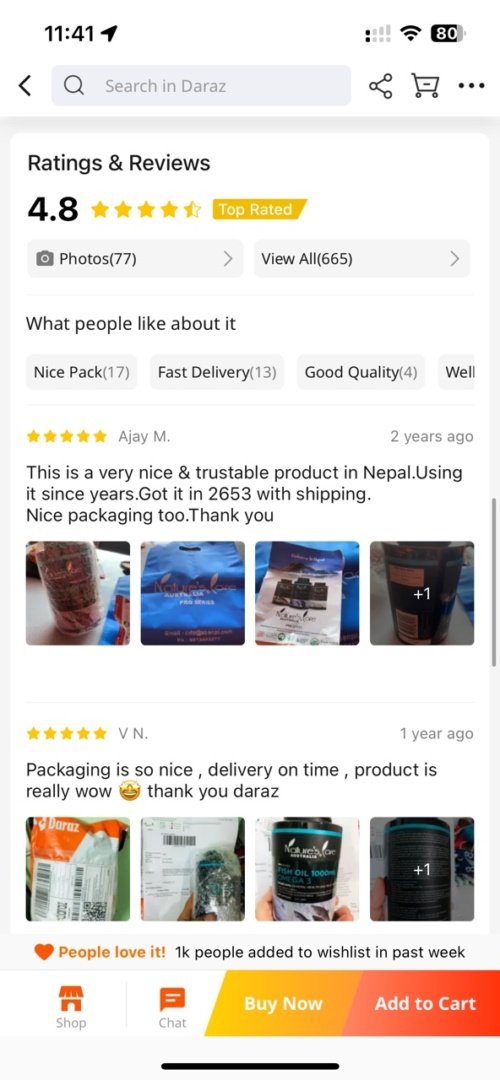 Before making a purchase, read ratings and reviews of products you're thinking of buying. This valuable feedback from fellow shoppers ensures you're buying from reliable sellers, guaranteeing a positive shopping experience. Dive into the experiences of fellow shoppers who have already tried and tested the items you're eyeing. Whether it's electronics, fashion, or home essentials, let the past experience of ratings and reviews guide you toward satisfying shopping.
Use the Chat with Seller Option

Enhance your Daraz 11.11 shopping journey by utilizing the "Chat with Seller" feature! If you have any doubts or questions about a product, don't hesitate to use this option. Direct communication with the seller can clear any uncertainties, helping you make confident decisions. This invaluable feature ensures a seamless and transparent shopping experience, allowing you to make well-informed decisions.
Stay Informed
Stay in the loop until the very last second of Daraz 11.11! Turn on your Daraz app notifications and follow Daraz Nepal on social media platforms to ensure you're in on all the latest updates, flash sales, and exclusive announcements. Stay informed, engaged, and connected at the forefront of the most exciting deals and promotions.
Hurry and seize the opportunity! Time is ticking, and this spectacular shopping event is about to wrap up. Don't miss out on the chance to snag those coveted items at unbeatable prices. 11.11 is not just a sale; it's an experience. So, get ready to embark on this thrilling shopping journey. Follow these steps, stay alert, and enjoy incredible discounts on your favorite products. Happy Shopping!