It's hard to imagine a shoe more iconic than VANS. It's not just a shoe. It's an expression of who you are and what you believe in. An expression that's been carried on for over 50 plus years while at the same time creating a legacy that'll remain constant for years and years to come.
A legacy we're here to celebrate!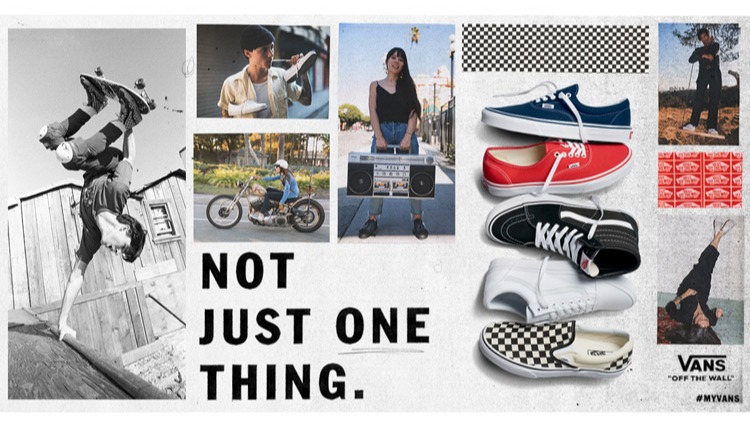 Vans Brand Day is finally here! And we're here to make sure that you don't miss out.
BUT WHAT'S FOR OFFER?
For Daraz Brand Day, VANS is offering you guaranteed discounts of upto 70% off on all it's products. Overall, there will be discounts from 15% to 70%. Plus, you'll also get free vouchers which you can use to further slash the price. Oh! and the shipping's FREE!!
For this article I've listed out a few of Van's most iconic shoes for you to check out. If you want to check out all of Vans' shoe catalogue, Click HERE!
Old Skool Flash Skull
The Vans Old Skool Flash Skull is a unique mod to the iconic Vans Old Skool Design. The Flash Skull graphics imprinted on the sides make it look visually unique. The padded collars offers support and flexibility while sporting the signature VANS rubber waffle outsoles. The toe-caps are re-enforced to withstand repeated wear.
CURRENT PRICE: Rs. 6,650
With the guaranteed minimum 15% off and along with vouchers you can surely shave off the price greatly on brand day.
Vans X Harry Potter Comfycush Era
Vans and HARRY POTTER have conjured up a magical collection for witches, wizards, and muggles alike. Featuring a 6 oz canvas uppers with an allover DAILY PROPHET print, the Vans x HARRY POTTER ComfyCush Era utilizes the new ComfyCush technology, giving it a first-class fit that feels like walking on a cloud. Featuring a co-molded construction of foam and rubber for the perfect combination of both comfort and grip, the ComfyCush Era also includes rubber outsoles offering durability and traction, new moisture-wicking lining materials throughout the interior of the shoe, tongue stabilization, and simplified one-piece interiors with added arch support.
Vans Black/Porcini Sk8-Hi Reissue
It was in 1978, when Paul Van Doren wanted to create a similar model to the iconic Vans Old Skool. Paul's main goal was to design a functional and high-top shoe that will suit all skateboarders and at the same time provide a whole new point of view. Not only did he succeeded but he introduced a whole new model, now known as the Vans Sk8-Hi.
The Vans Black/Porcini Hi Reissue is made of up leather which is best material for the production of footwear. And the Toecaps? Reinforced to withstand repeated wear.

Remember, I've only listed some of Vans wide range of shoe collection. If you want to check out all the shoes, then visit the Vans official page on Daraz.
VISIT THE OFFICIAL VANS STORE ON DARAZ MALL
REMINDER: VANS BRAND DAY BEGINS ON 10th FEBRUARY AND WILL END IN 24 HOURS.
VANS BRAND DAY
Make sure to add all the items you want on your cart today so that you don't miss out on the best deals from VANS.
ABOUT VANS
American manufacturer of skateboarding shoes and related apparel.
Founded 1966, in Anaheim, California, and owned by VF Corporation.
Sold in 84 countries, VANS has over 200 retail locations globally.
HAPPY SHOPPING!