dMart is an exclusive online store on Daraz which is powered by Big Mart. In other words, it is a online convenience store from Daraz that offers and delivers all necessities like snacks, beverages, skin care products, cleaning supplies and many more directly to the consumers. Online shopping in Nepal does not get better than this.
But what makes dMart stand out from the rest making it the best Online Grocery Store?
VARIETY
dMart offers consumers a wide variety of products. Consumers get to browse through a diverse inventory of products that range from sanitary napkins, pet care items and diapers to chocolate bars.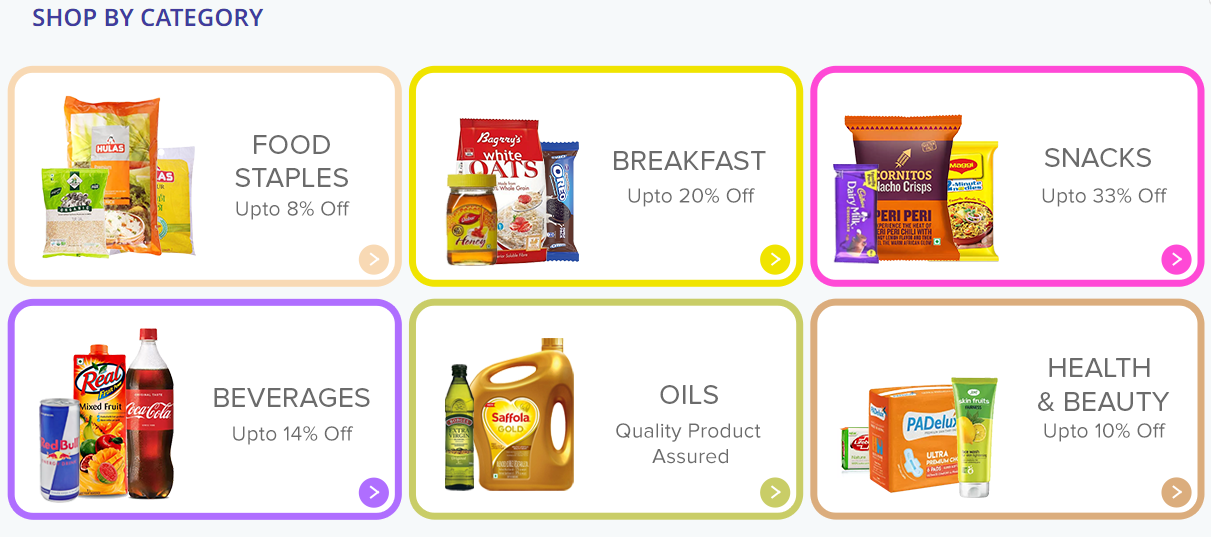 STC products such as salt, flour, daal are also available at extremely reasonable prices. Plus, you can also get great deals on all the essential staple foods like rice, cooking oil, seasonings, masalas, etc.

In addition, it also offers a wide range of products that you would not typically find at the local store. It also brings in new arrivals every second week of the month consistently adding to its already diverse range of items. It's the best place for online grocery shopping.
CONVENIENCE
Next, it's the convenience of shopping for your desired items anytime, anywhere! Consumers can just go to the site, browse, shop and have the items delivered to their homes.
Plus, given the current state – the COVID pandemic, it's quite impossible to leave our homes to go shopping. dMart offers you a safer and convenient alternative. You can easily shop anything you desire straight from the comfort and the safety of your home.
It's safe to say online shopping is the present and it definitely is the future.
EXCLUSIVE OFFERS
And thirdly, the best part about shopping online from dMart- the offers!
dMart provides discounts ranging from 3% to even 50% on select products. Free delivery for minimum purchase of NRs. 500 for residents of Kathmandu.

And for the first week of every month: 2 exclusive voucher coupons worth rs. 300 and rs. 500 & free delivery all over Nepal for minimum purchase of NRs. 500.

Beside these, dMart also offers exclusive discounts on baby care products at the end of every month.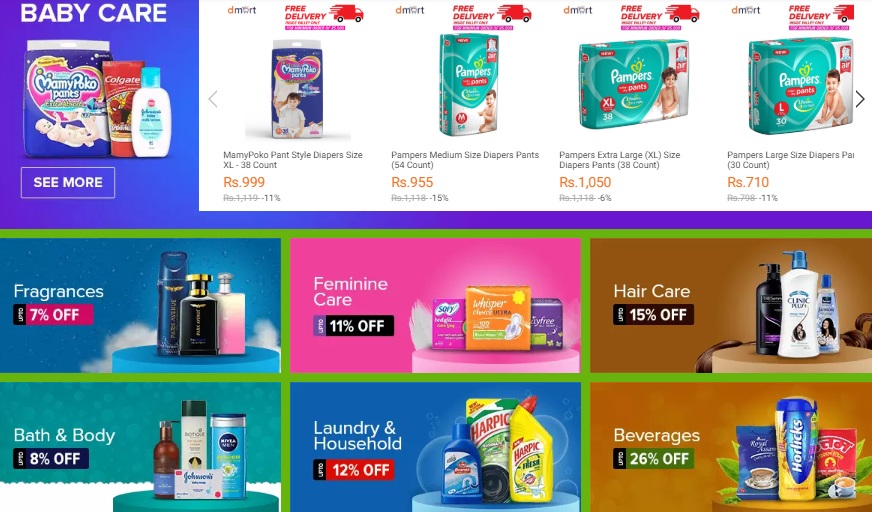 DELIVERY TIME
The delivery time for Kathmandu is 24 to 48 hours, while outside the valley it can range from 2- 4 days. However, considering the current state, the delivery time and the location might be a little different.


In conclusion, cheaper price, offers, easy to compare prices and delivery service are the major factors that make dMart stand out from the rest.
To find out more, head over to dMart to see the huge collection of items on sale.

Download the Daraz app now and shop away your favorite products!