If you've ever wondered what Hemp seed oil really is and how you can use it to your benefit, this article is your answer. Go through this article and find out all you need to know about Hemp Seed Oil. And if you feel like getting yourself some, you can find it on Daraz Nepal. Just click on the links below the pictures.
Hemp Seed Oil Source and Extraction
As the name suggests, Hemp seed oil is something we extract from the seeds of hemp plants. The process follows the same cold-pressing mechanism that we follow in the production of olive oil from olives.
People often refer to the oil as hemp oil which generally comes in a raw and unrefined state. Its other properties include a clear green appearance and somewhat nutty flavour.
The main misunderstanding that shrouds hemp or its oil in Nepal is its relationship with marijuana. While both share the same Cannabis sativa L family, their compositions are different. Also, the tetrahydrocannabinol (THC) constituent levels in both these plants remain widely disputed. THC is the psychoactive compound that gives the sensation of "high" to its users.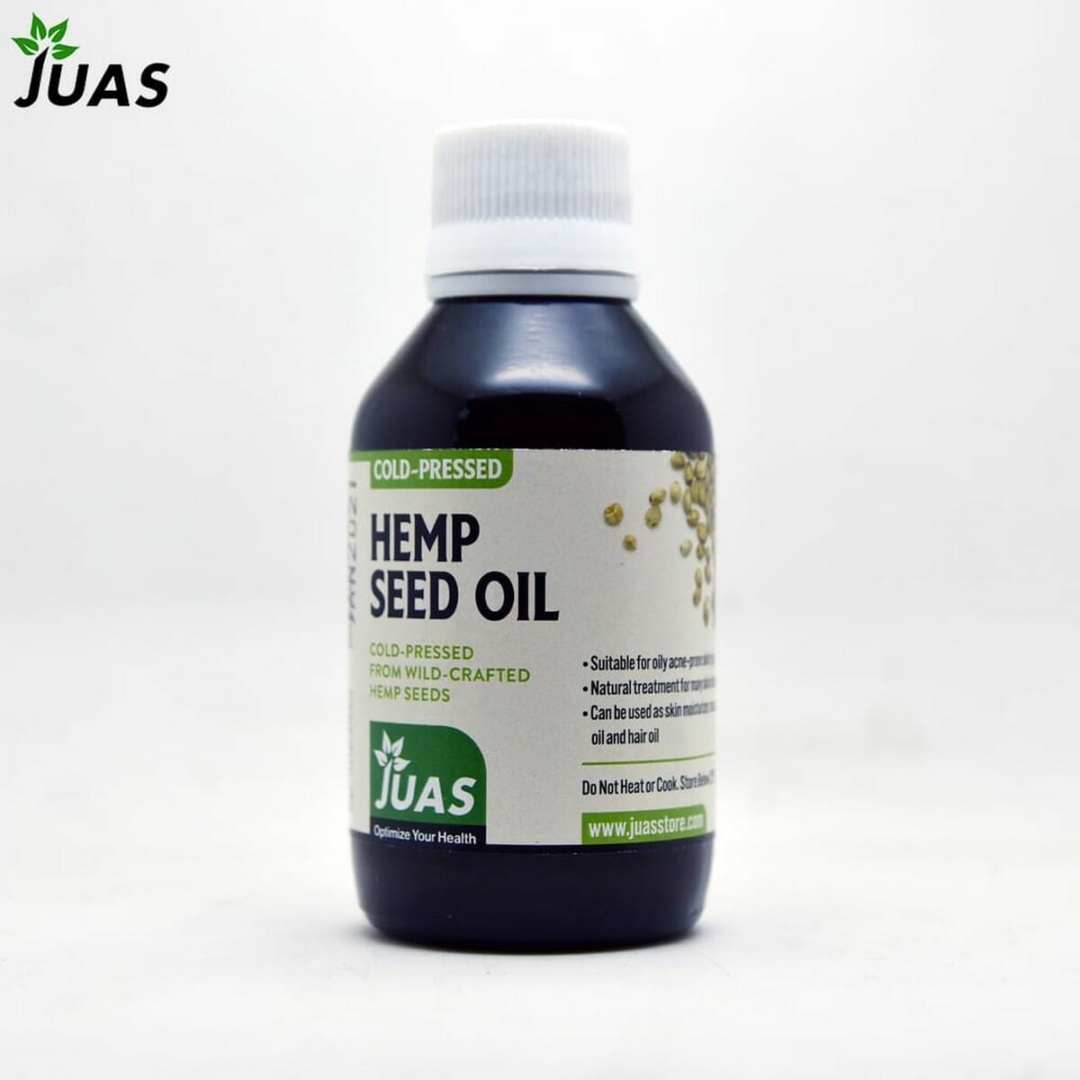 As for the statistics behind these assumptions, cannabis plants are found to contain up to 10% THC while hemp plants fall far behind with numbers as low as 0.3%. So, the misconception of one getting high on hemp-based products is pretty transparent. In contrast, they are used in medicines for their vitamin and moisturizing properties.
As modern society delves deeper into nutrition, health, and macronutrients, hemp seed oil has risen to the top charts for its varied benefits. These tiny yet powerful seeds have proven benefits to the skin, hair, blood pressure regulation, and many other biological functionalities.
Hemp Seed Oil for Skin and Acne
The oil from hemp seeds is suitable for varied skin types as it possesses natural moisturizing properties. It can aid in the balance of oily skin with added benefits of hydration and healthy oil production.
As for people suffering from acne, hemp seed oil comes to aid with its anti-clogging prowess. The oil can fight against dryness, which stops the body from excess oil production and thereby reduces the chances of acne. So, it's a win-win situation.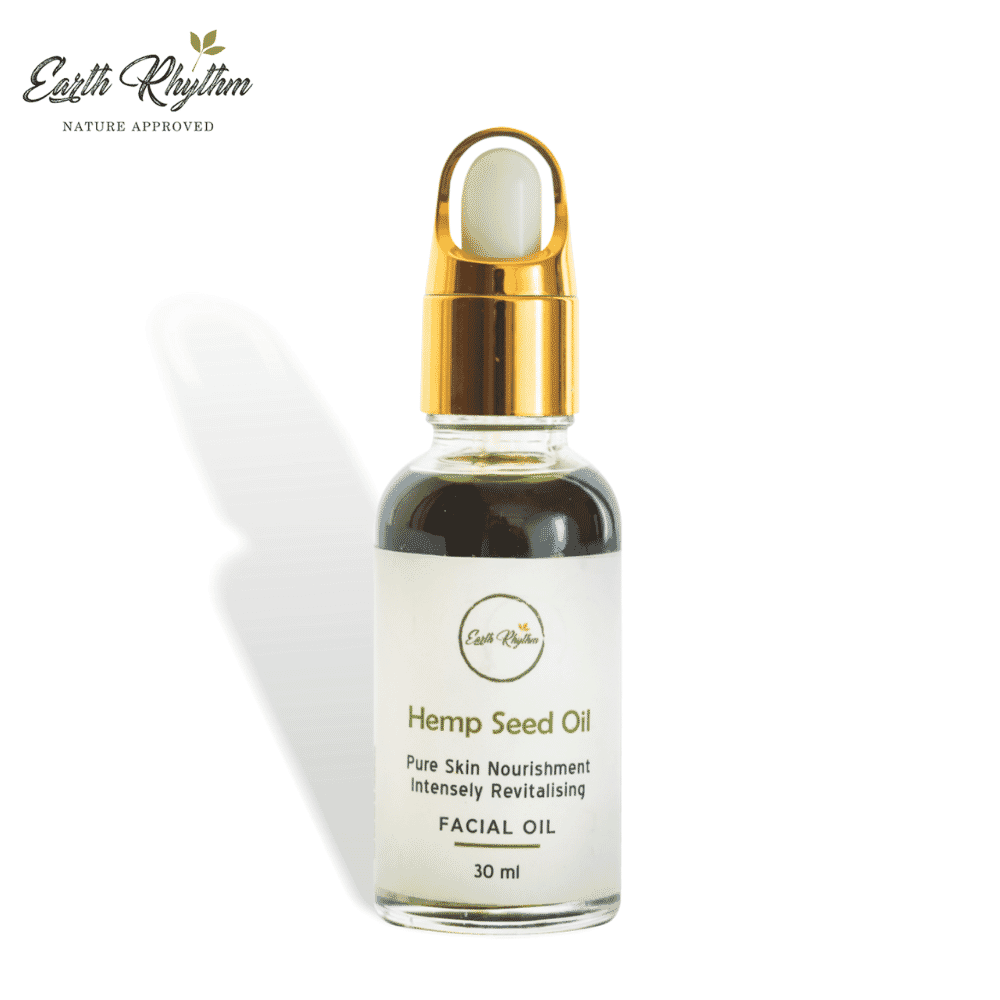 Hemp oil has the power to strengthen the skin so that it can fight against potential infections. The oil has adequate amounts of omega-3 and omega-6 fatty acids. They have been proven to shield against skin problems like psoriasis, atopic dermatitis, and cradle cap.
Another reason to include hemp seed oil in your daily skincare routine is its anti-ageing properties. Our bodies do not produce linoleic and oleic acids. So, hemp oil can provide these externally and help us fight those uninvited fine lines and wrinkles.
Benefits of Hemp Seed Oil for Hair
The number one problem for people with hair is maintenance. Especially in regions where the sun is extra generous, dry scalp is the biggest enemy. So, keeping the scalp moisturized is crucial for healthy hair growth. Applying the oil will prevent excess water loss from the scalp and thus delay dehydration.
A regular user of hemp seed oil either externally or consumed through meals will keep the omega 3,6, and 9 fatty acids in the body. These acids collectively contribute to healthier health. Our hair is made up of Keratin which is 90% protein. So, a person lacking protein can use hemp seed oil to even out the potential hair loss as hemp oil promotes healthy blood circulation in the scalp region.
Similarly, hemp seed oil can be a wise choice for those fighting with hair loss too. We have already discussed the oil's protein and fatty acid donating properties. Lending a helping hand is GLA that promotes strength to the hair fibres. A 2015 study concluded that hemp seed oil had properties favouring improved hair density and diameter.
Another benefit of hemp oil is its help in fighting damage and providing natural conditioning. Our scalp and hair go through a lot every day with dirt and pollution constantly taunting and testing its limits. Hemp oil and stearic acid contribute strengthens the scalp and provides protection against wear and tear.
Hemp Seed Oil for Improved Heart Health
When we talk about heart health, cholesterol is a topic that often seeps into the conversation. The whole cholesterol and its relationship to better cardiac health is a vast topic on its own. On a surface level, they often get categorised as good and bad cholesterol.
With that in mind, oil from hemp seeds has been shown to significantly reduce LDL or the cholesterol group with a bad reputation. With low cholesterol levels, you will decrease your chances of heart disease, high blood pressure, and stroke.
The oil manages this feat with the help of linoleic acid as one of its components. People who maintain a healthy amount of this particular acid will find a decrease in LDL levels and hence the benefits it follows.
Why Choose Cold Pressed Hemp Seed Oil?
Most of the quality hemp seed oil you find in the market gets produced via the cold-pressed process using a modern steel press. This ensures the oil does not get deprived of its flavour, nutritional value, and aroma.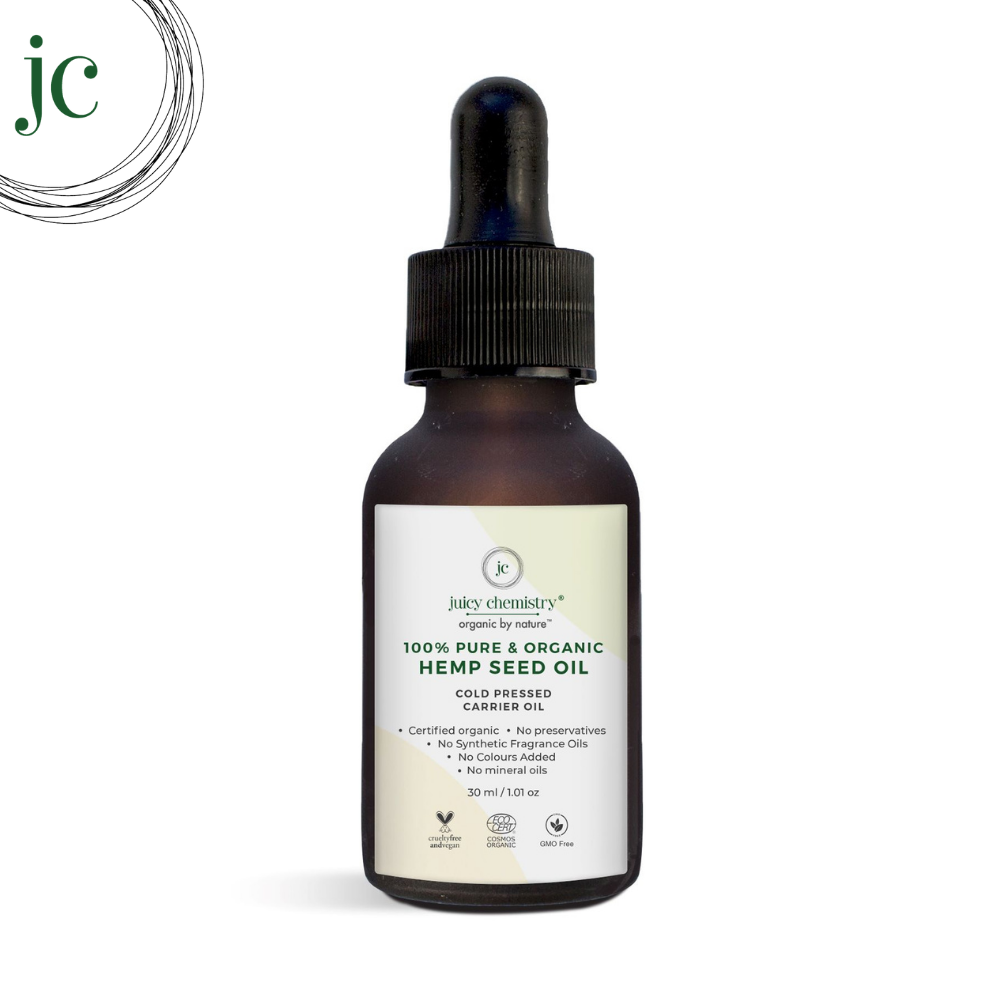 Having said that, consumers should always look out for frauds and companies that make exaggerated health claims. Companies are bringing questionable and mislabeled products into the markets. So, I would recommend visiting the official site and maybe even look for products that offer a money-back guarantee to incase of dissatisfaction.
Recommended Dosage
One can consume hemp seed oil for its vast benefits, but the Food and Drug Administration has yet to develop a recommended dosage. The amount you take boils down to the benefits you want to receive and the way you incorporate them into your daily life.
According to researchers, three tablespoons of hemp oil per day is enough to enrich an average body with a 3:1 fatty acid ratio needed for a balanced diet. You can drink the oil or use it as salad dressings. People also use them for cooking as a replacement for olive oil.
As for oral supplementation, you should always take the advice of professionals. One tablespoon or 15 millilitres of hemp oil comes with a total of 125 calories. These include roughly 14 grams of total fat (Saturated: 1 gram, Monounsaturated: 2 grams, Polysaturated: 11 grams ).
ABOUT THE AUTHOR
Prabesh Niruola is a writer who has been venturing the realms of content writing for 5+ years. While he does not bind himself to a particular niche, his extensive research on the subject at hand and skillful ways to present the context helps him shine in this profession. Apart from professional writing, he also expands his horizons through poems. If you love expressing or reading poems, do follow him on his Commaful profile. The link is given below.
https://commaful.com/play/perfectslice/

Prabesh is also a heavy metal fan and indulges in constant pursuit of guitar mastery.