Dashain is all about good food, spending time with your family, and of course shopping! With so many functions and Dashain parties lining up, it's a total panic moment for us ladies to think of the best kurtha ideas. So for that particular thing in mind, I've made up a list for all you ladies. A list of the best kurtha ideas you can try on tika this Dashain. These are some of my favorites and I'm sure they'll be yours too. (wink)
Let's check out the list, shall we?
FULL TRADITIONAL
Red is the staple color for any puja or festive function so there isn't a better way to go full traditional than a red kurtha. This light and vibrant red kurti from Aamayra is such a pretty and perfect piece to go full traditional. And it's on sale!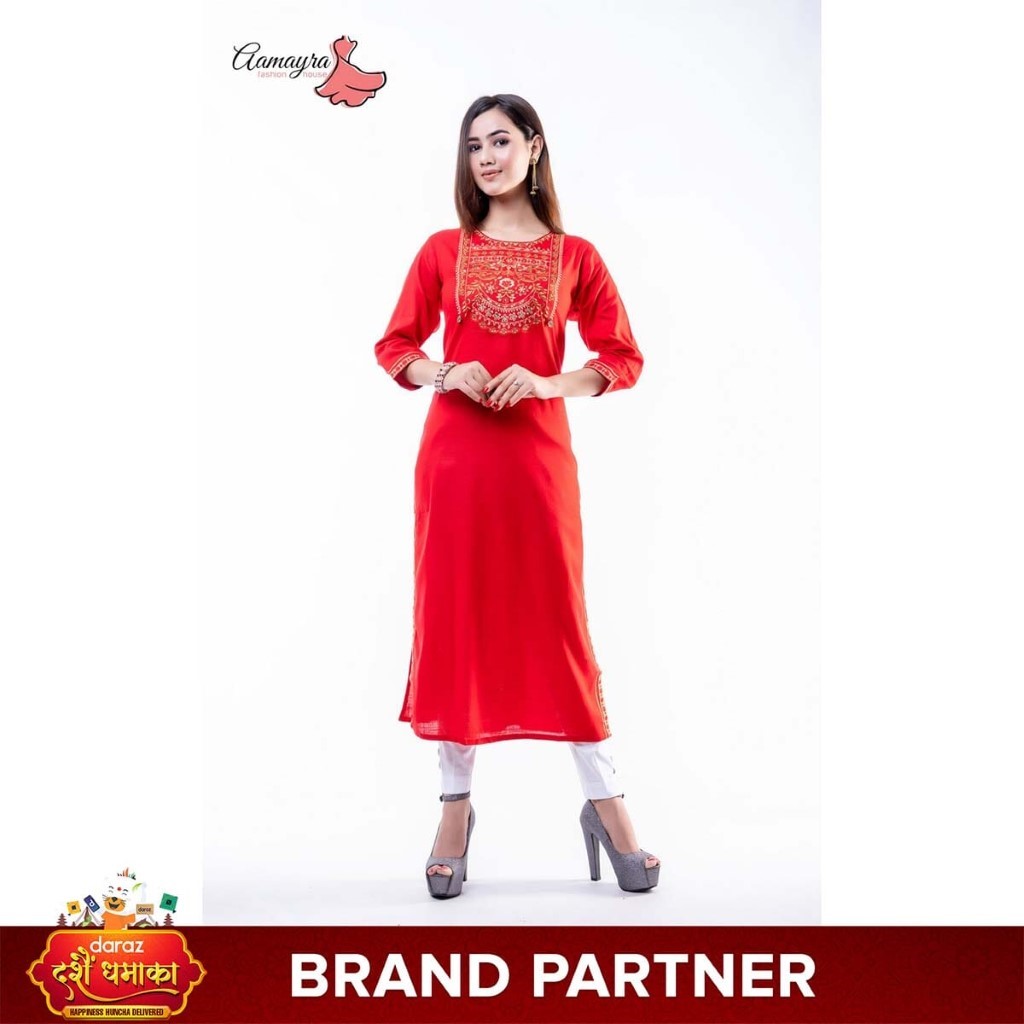 CHANGA CHET
Are you going to go to a changaa chet party wearing your regular jeans and top? No right? But you don't want to bore the vibe with your kurti as well. Why not try a playful side of kurthas? PANNKH is an Indian brand on Daraz. They're part of Daraz's Global Collection. They have a really stylish collection and no usual boring kurthas. This Peacock Inspired Asymmetric Hemline Flared Printed Kurta by Pannkh is so fun yet festive and also perfect for your Dashain terrace parties. So hope your outfit stays fly and your kites fly high.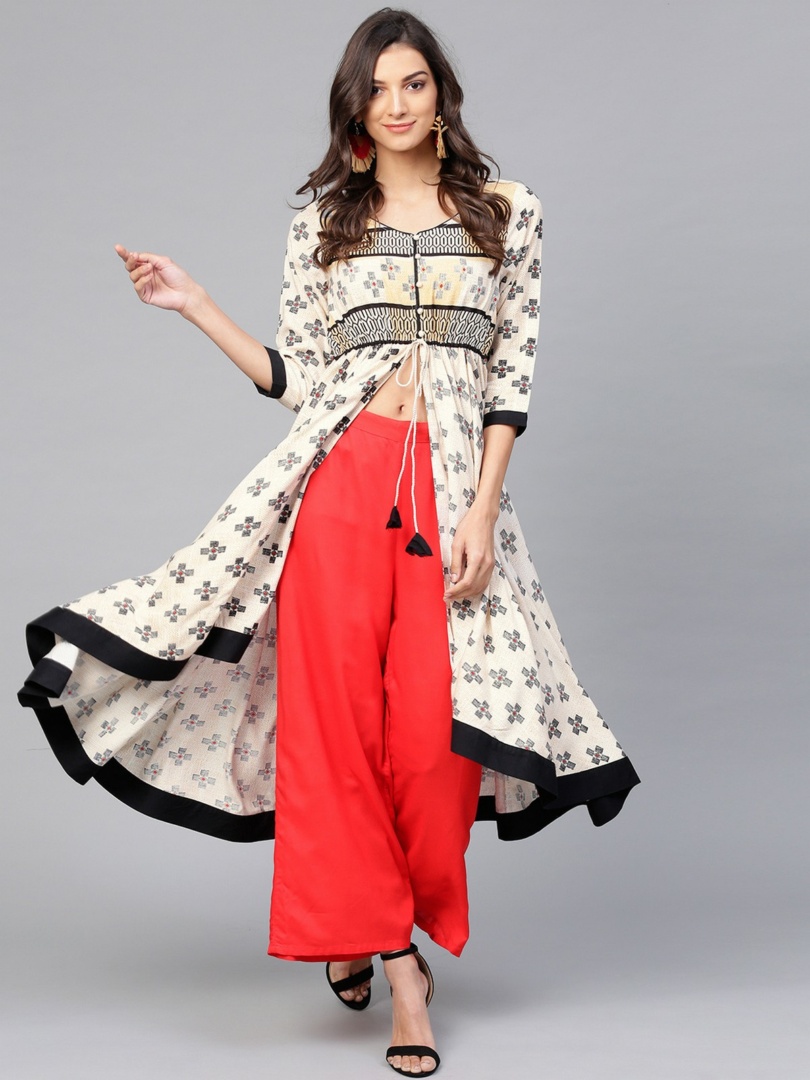 BAHU MODE ON
Spice up your outfit, shock all your relatives with the bright and vibrant pink shades. ThisAamayra Fashion House Light Orange Kotta Doriya Kurti With Pant And Kotta Shawl from Aamayra Fashion House has a very good jari work. This one will definitely steal glances from all the ladies at the party.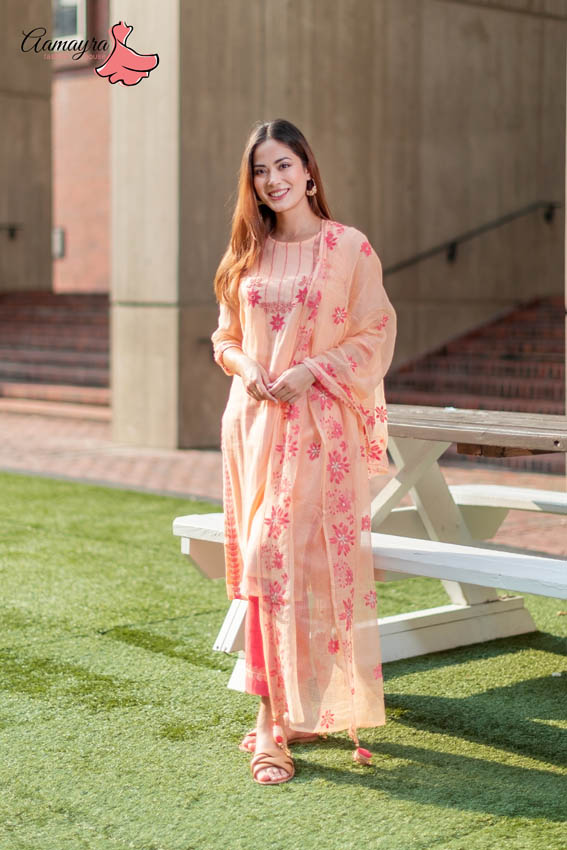 GOSSIP OVER WINE
My favorite part of any festival party is the gossip sessions with the ladies while sipping wine. I personally would love to wear something chic and light for the evening parties. This minimal Lotus Inspired Printed Double Slit Kurta will be perfect for both day parties and evening parties. This one is also from PANNKH, part of the Global Collection at Daraz. It has very comfortable boxy pants in silvery grey and a double-slit front detail to show off those pants, which is a perfect combo of modern and traditional. I'd pair it up with silver sandals and a silver clutch and a pair of simple bling ear studs.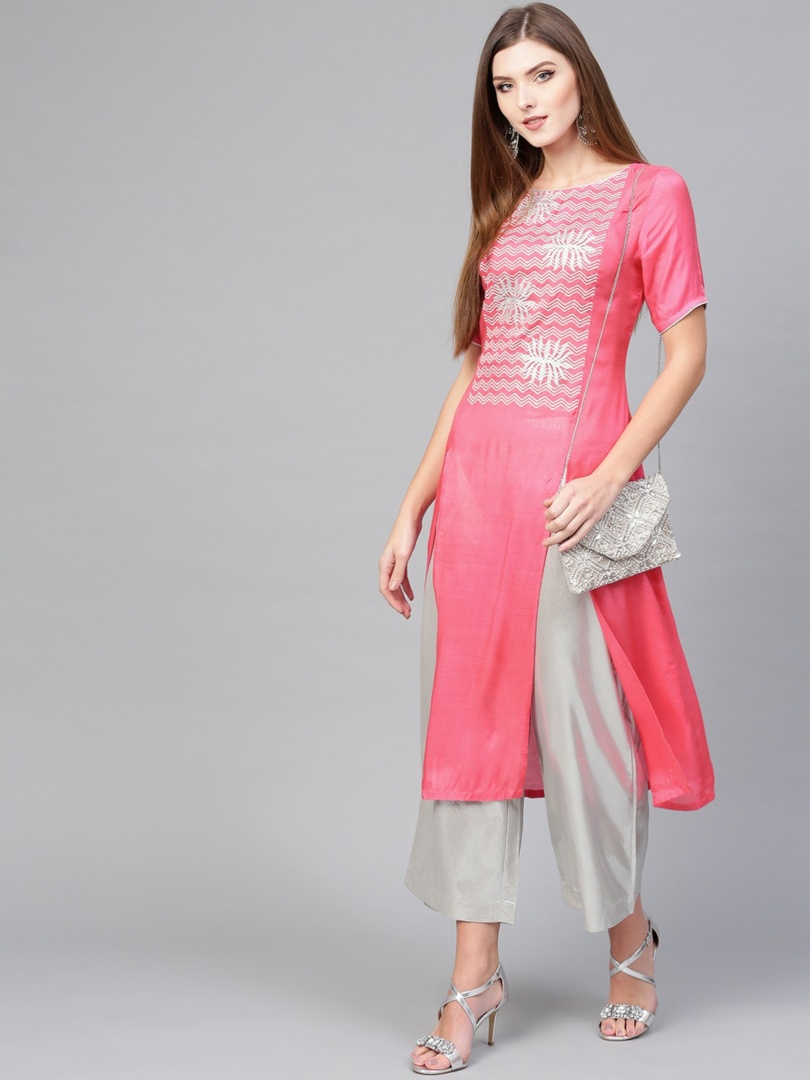 BRIGHT AND BUBBLY
Red goes really well on yellow. So with rato tika nidhar ma, a bright yellow kurti would look amazing. Imara's Shine Bright Shrug And Kurta Set is really flowy and bright in color. It has intricate details and the quality looks so amazing that it shines through the picture itself. If you are a fun-loving person, yellow would be the look to go.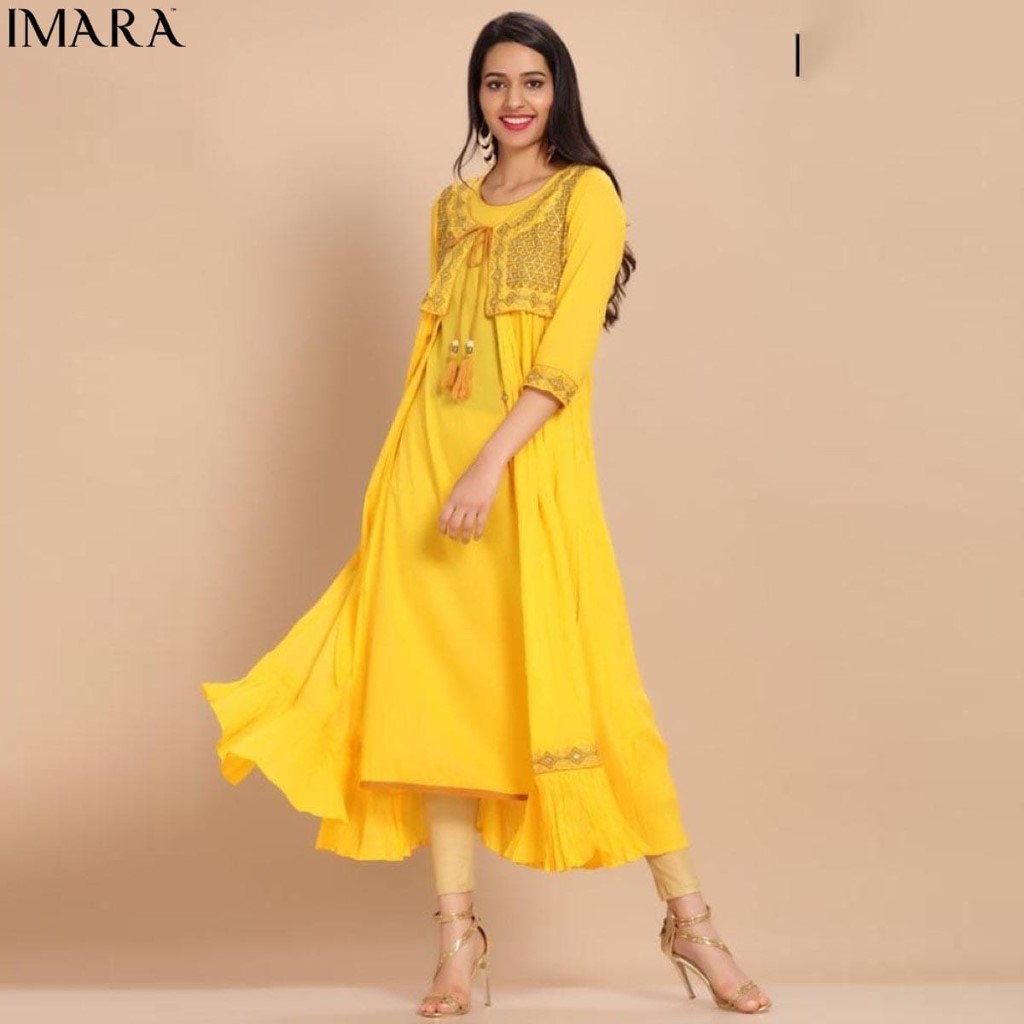 Well there you have it, some of the best kurtha ideas you can try on tika. But remember, this is just the tip of the iceberg. If you want to find out more options, Daraz is there to give you millions. Click the link below and search for your choice of kurtha, sarees, or dresses you can flaunt this Dashain.
ABOUT THE AUTHOR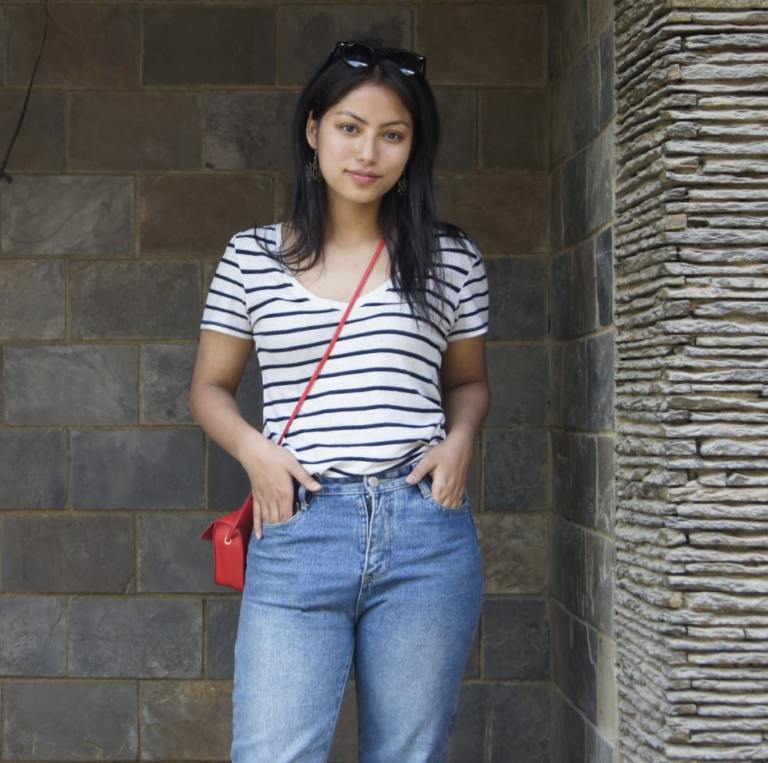 Rashmita Tuladhar is a fashion stylist, an entrepreneur as well as a writer. She runs her own fashion jewelry/accessories business on Instagram called DEVI By KTMA.
Click the link below to visit her online store.