Iconic brands deserve an iconic celebration. For us at Daraz, BRAND DAY has become our "iconic celebration". It's how we celebrate the legacy of brands that have made a difference in our lives. Our BRAND DAY's have hosted a plethora of amazing brands that have shaped our history through their products. And we will continue to bring forth such iconic brands as well as newer brands to make sure you get the best out of the bunch.
For this edition of Daraz Brand Day, we'll be talking about one of the world's most renowned sportswear manufacturers – LOTTO.
ABOUT LOTTO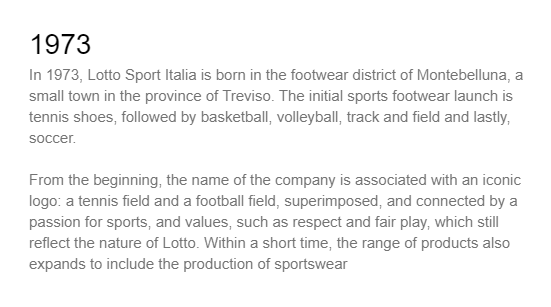 The LOTTO BRAND DAY will begin on 10th March and will last for 24 hours. So be sure not to miss out!
WHAT CAN I EXPECT FOR LOTTO BRAND DAY?
LOTTO BRAND DAY has tons of amazing deals and offers lined up for you all. Just for one day, Lotto is offering discounts of up to 60% off on all its products. Customers will also be able to further slash the price with FREE COLLECTIBLE VOUCHERS available during BRAND DAY.
And that's not it, those who shop during LOTTO BRAND DAY will receive a POST PURCHASE CARD. The card offers customers an extra 10% off on their next purchase.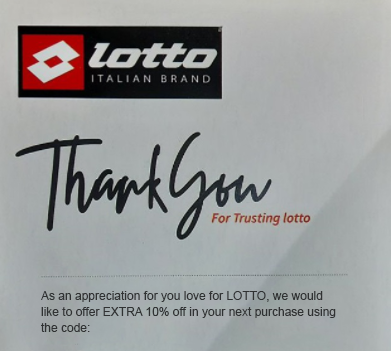 And the delivery? COMPLETELY FREE!
So let's take a look at some of the best LOTTO products available for you to choose from during LOTTO BRAND DAY.
MEN'S CLOTHING COLLECTION
The Lotto's Men Collection has it all -Trousers, T-shirts, Sweatshirts, anything you want. Lotto's clothing is durable, high-quality, and guarantees freedom of movement and comfort.
MEN'S FOOTWEAR COLLECTION
LOTTO shoes are multi-functional sneakers designed for training, active pastime, or everyday wear. The tops are made of durable nylon support fabric covered with woven mesh. The foot-hugging construction and supportive chassis offer a stable more comfortable feel.
WOMEN'S CLOTHING COLLECTION
Likewise, Lotto's Women's Collection also has tons of varieties you can choose from. Check it out!
WOMEN'S FOOTWEAR COLLECTION
The LOTTO WOMEN'S Footwear collection includes a unique blend of style and comfort. Check out the official LOTTO store on Daraz to find more amazing lotto women's footwear collections.
MORE WOMEN'S FOOTWEAR COLLECTION
REMEMBER, LOTTO BRAND DAY will only be live for one day starting on 10th March. A lot of amazing lotto clothing, footwear, and gears are being offered at amazing prices. If you want to get yourself some top-notch high-quality products, we highly recommend you check out LOTTO on Daraz.
VISIT THE LOTTO STORE ON DARAZMALL
HAPPY SHOPPING!