With Teej right around the corner, many lovely ladies are looking for cute and comfortable kurtis to spend the long day in. Luckily, Daraz has an amazing selection of traditional outfits in different colors, styles, and designs for you to choose from. If you're looking for the best quality and most fashionable traditional clothes, look no further than Aamayra Fashion.
On August 24, 2022, we're going Live with Aamayra Super Brand Day, and you know what this means right? Deals and Discounts on all things Aamayra just for 24 hours. Shop for your traditional outfits on Aamayra Fashion from Daraz and enjoy up to 65% off, free delivery, plus extra discounts from special vouchers only on Aamayra products. Here are a few of our favorite kurtis that are perfect for Teej.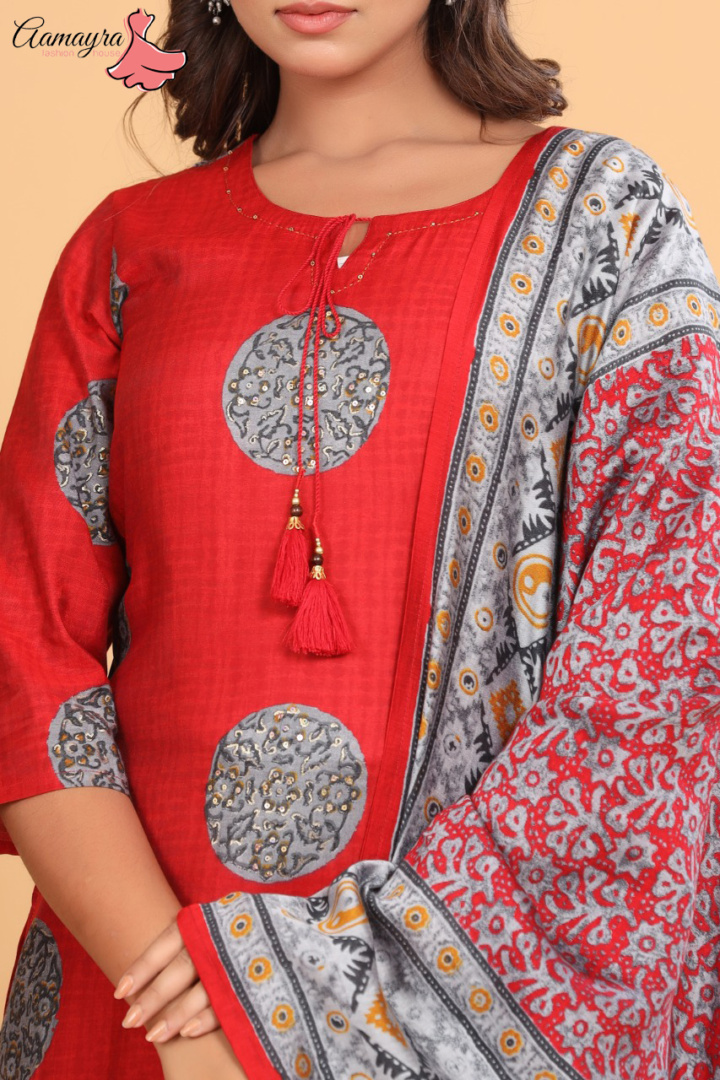 This classy red and grey kurti is simple yet stylish with big and bold patterns. It has fun accent pieces around the neckline to give it some extra oomph. If all red is not your cup of tea, the cool grey really tones down the vibrancy of the outfit.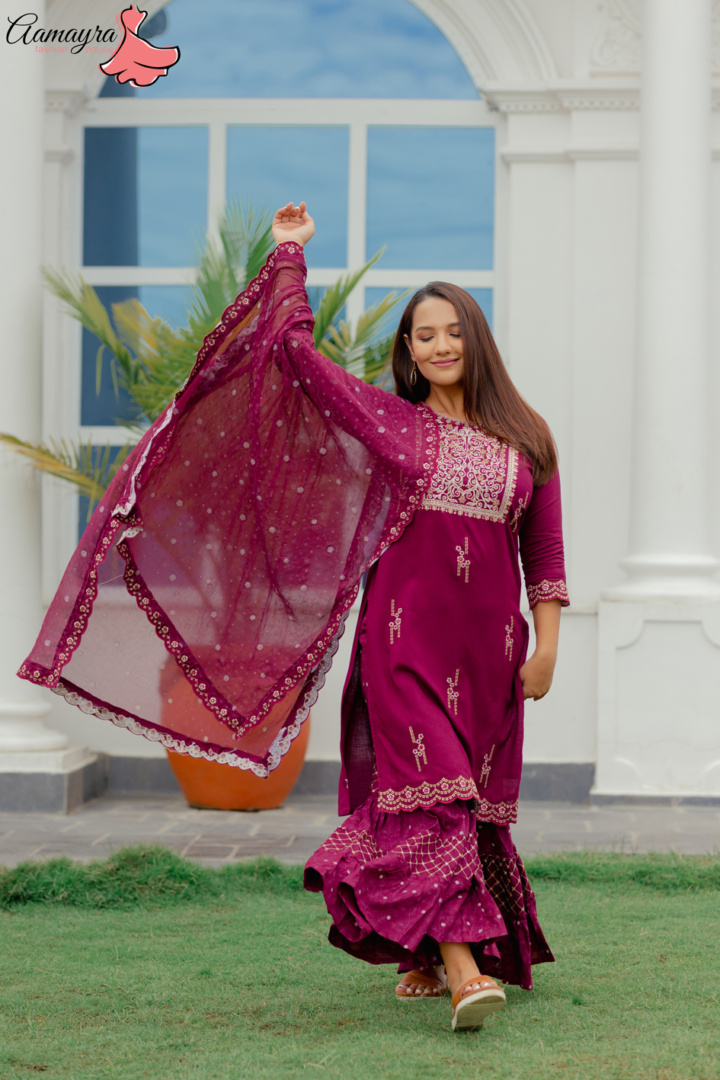 Look at that color! This beautiful deep purple color is a unique choice that'll help you stand out from the crowd. With its pretty design and intricate patterns around the neckline, this pretty purple kurti set is one of a kind.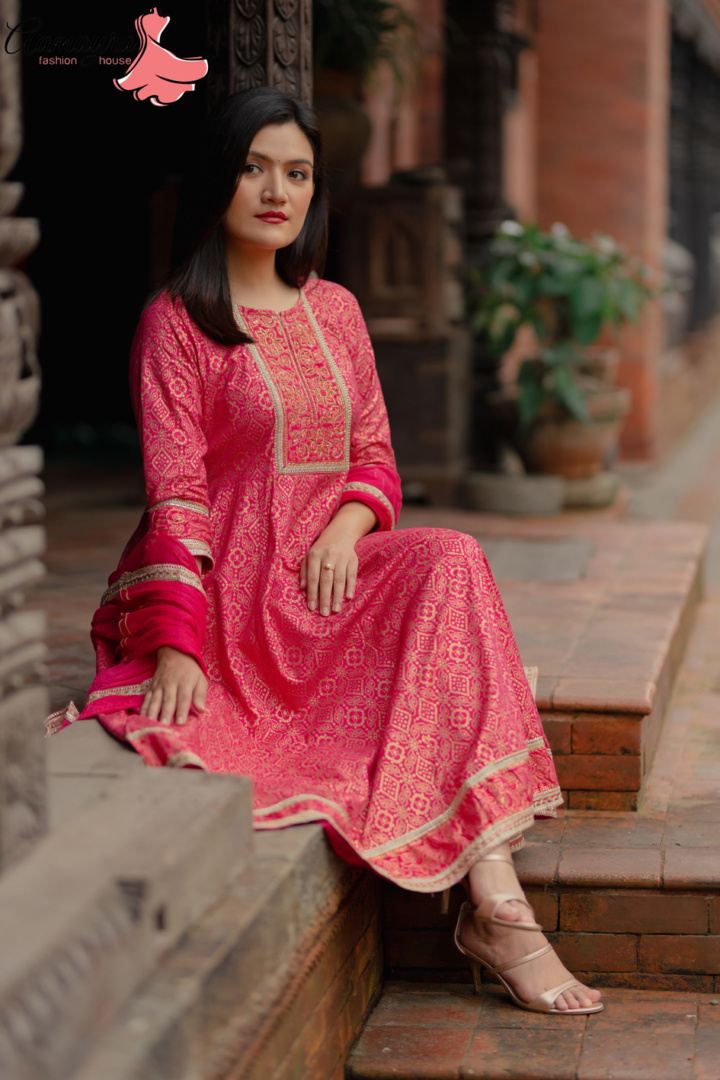 Bubblegum pink will never go out of style. This bubbly, pink kurti is fun and vibrant yet elegant at the same time with its detailed gold lining and long, flowy design. Look cute and fierce, youthful yet mature, bold yet delicate at the same time in this dazzling outfit.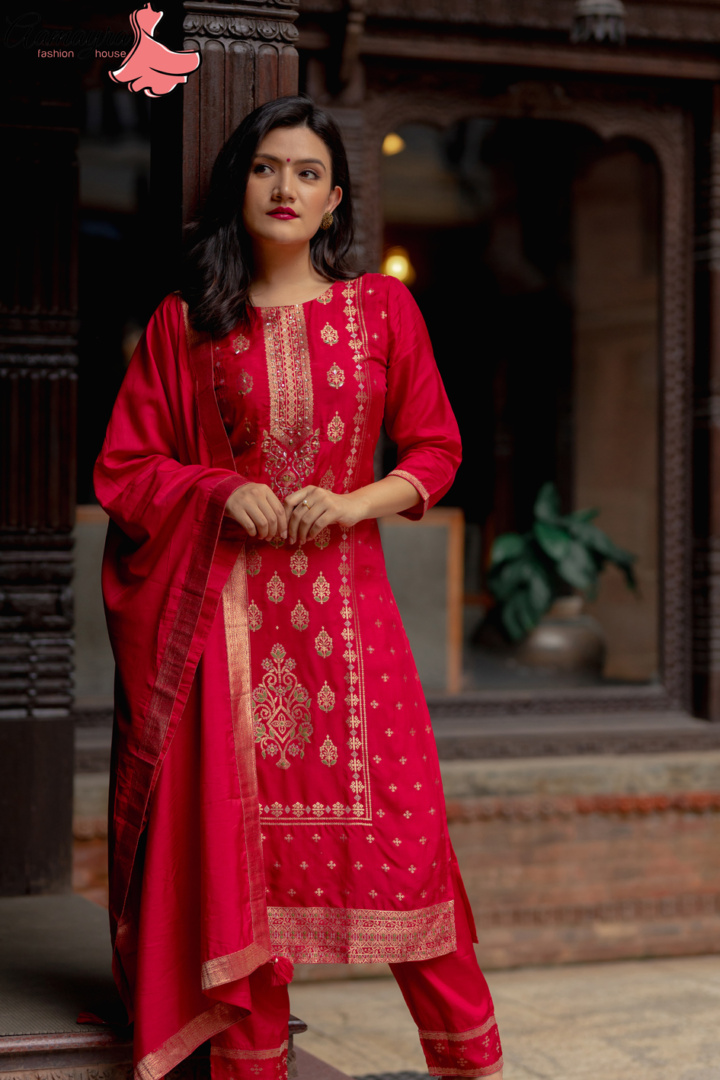 Simple, sweet, and comfortable — this kurti is perfect for a newlywed celebrating her first Teej as a wife. Teej can be an intimidating festival but, if you're dressed comfortably and feel confident in your outfit, it can be a wonderful holiday.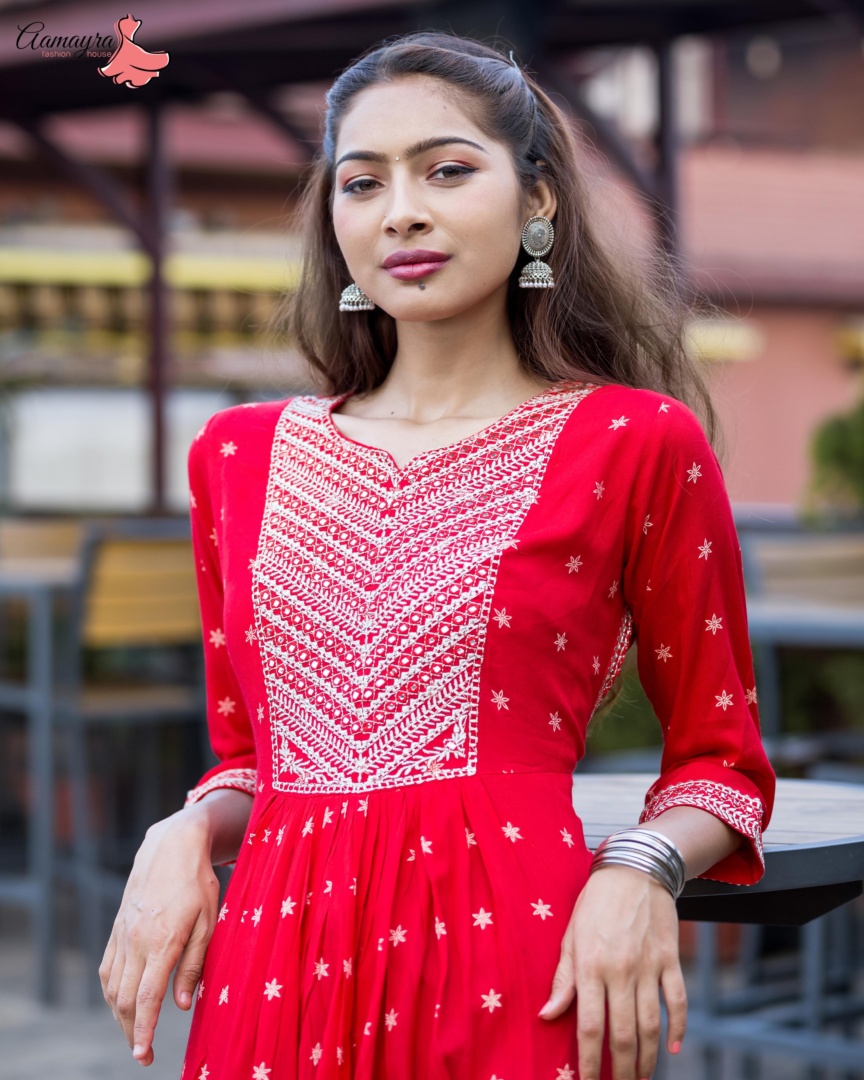 The sun has got some competition. You'll be looking brighter than the brightest star in our solar system in this vibrant red kurti. The detailed neckline takes the otherwise simple patterned garment to another level.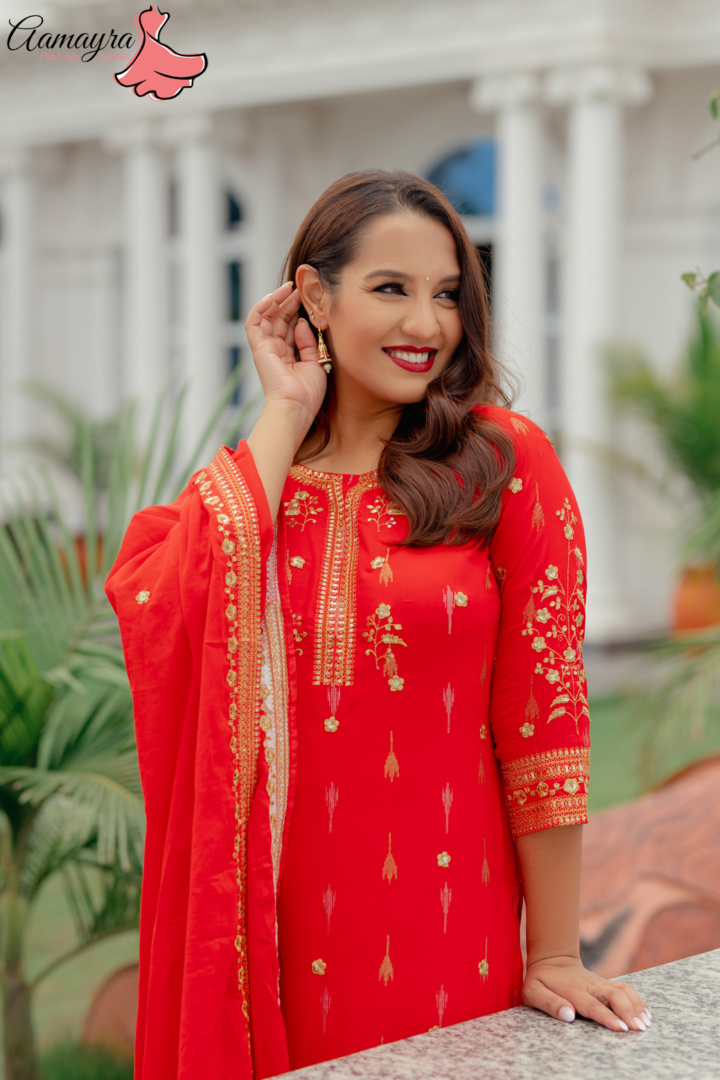 Red and gold is a perfect combo. You can never go wrong with this classic pairing. This simple red kurti has small golden patterns to add a little sparkle. If you want to look classy and keep your look simple, this one's for you.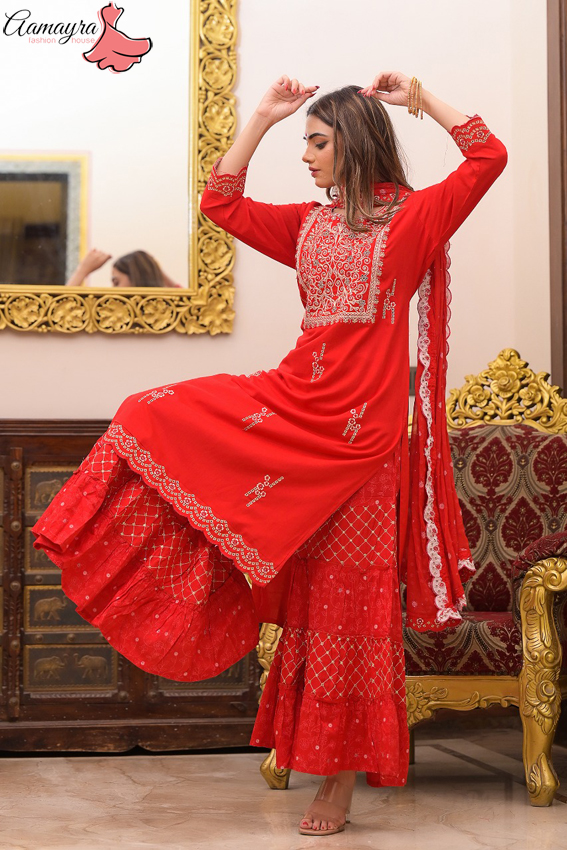 Take on Teej looking sassy and stylish in this totally trendy red printed kurti with garara bottoms. We promise you'll be looking, and feeling, very cool in this flowy fit — not to mention super comfortable and confident.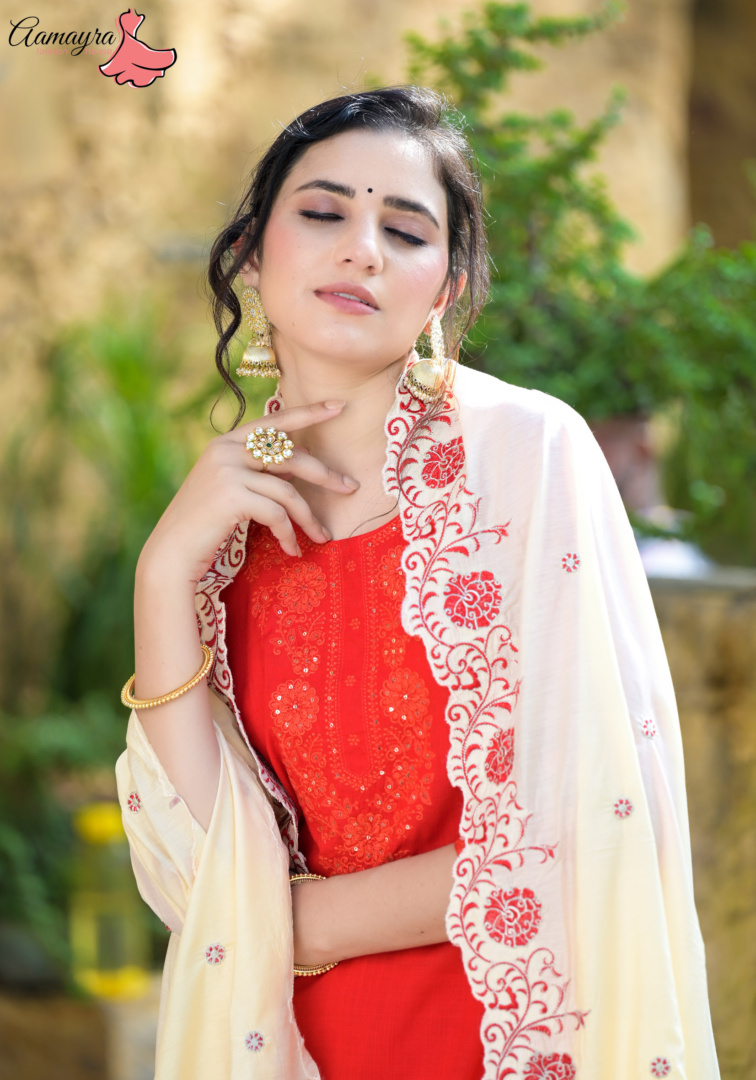 If you want to add a color that will compliment your red kurti and without completely dulling it down, this vibrant red kurti with its muted cream colored shawl is perfect for you.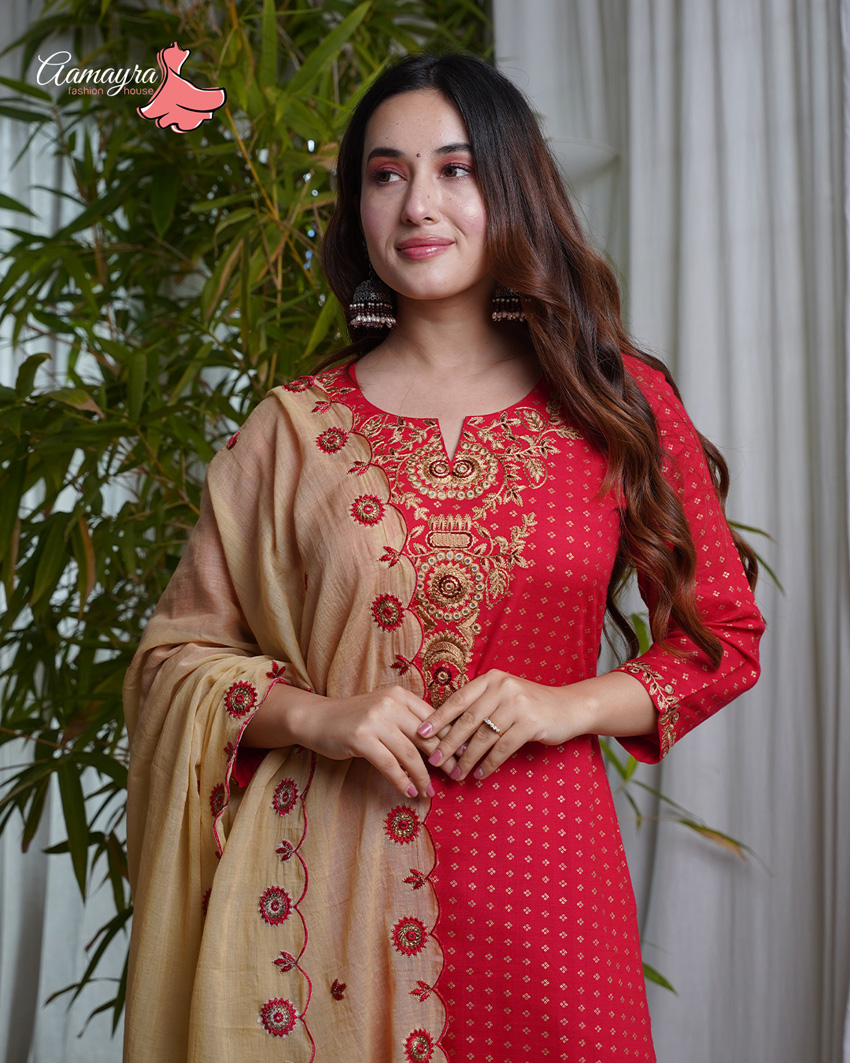 This gorgeous red and gold kurti screams sophistication without going over the top. The kurti is, for the most part, simple until we reach the beautifully embroidered patterns going down the front.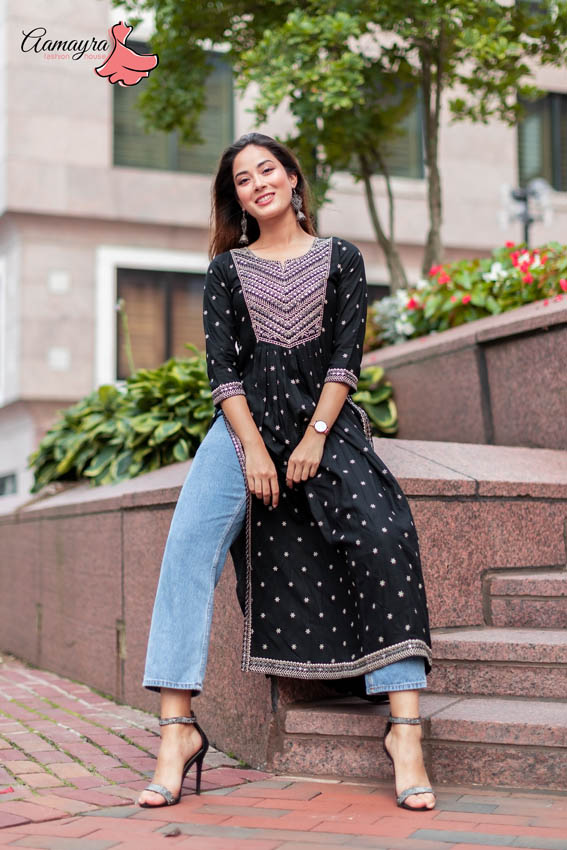 You might be surprised by this darker option but, we promise, we've saved the best for last. This beautiful black Aamayra kurti is our most popular bestseller. So, step outside the box this Teej in a black kurti.
Don't forget to shop 'til you drop on Aamayra SUPER Brand Day. Remember, you can enjoy up to 65% off, free delivery, plus extra discounts from special vouchers only on Aamayra products! So what are you waiting for? Happy Shopping!