Apple is, without a doubt, the leading tech company in the world. The company has always stayed ahead with its innovative products, and the latest addition to its impressive lineup is the Apple 15 Inch M2 MacBook. It is an all-in-one device that combines power, elegance, and cutting-edge features. With its stunning display, a lightning-fast processor, and remarkable battery life, this laptop is a force to be reckoned with.
Let's explore the specifications of this device in detail.
Display and Design
The Apple 15 Inch M2 MacBook boasts a breathtaking 13.6-inch Liquid Retina display that delivers vivid colors and sharp details. With resolutions of 2560×1664 and 2880×1864, this display brings your content to life. Whether you're editing photos, watching movies, or working on complex projects, it can handle all workforces and requirements and will keep you captivated with its pristine display.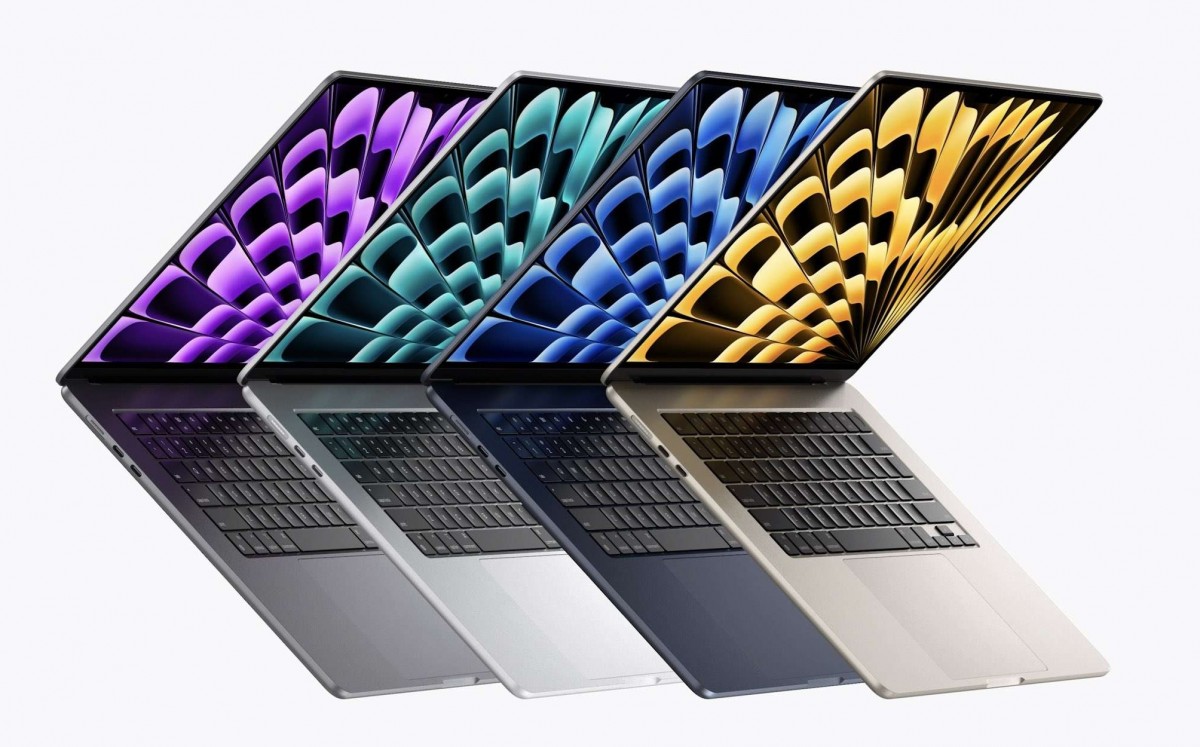 Apple 15 Inch M2 Macbook is the thinnest Macbook you can get now. It has a thickness ranging from a mere 0.45 to 0.61 inches. In addition, it is a lightweight gadget that can be held and kept in your bag or any other package. Weighing just 3.3 pounds, it effortlessly slips into your bag, making it perfect for on-the-go professionals and students.
Apple M2 Chip Processor and Impressive Storage
Apple 15 Inch M2 Macbook has the groundbreaking Apple M2 chip, built on a 5nm+ process. This powerful 8-core CPU, paired with up to a 10-core GPU, ensures lightning-fast performance, making multitasking a breeze. If you are a video editor, gamer, or an active user of running intensive software, the M2 MacBook delivers unrivaled power.
Similarly, it comes with ample space that can store your large files, including photos, videos, applications, software, and other essentials. With 8GB of RAM (upgradeable to 25GB) and 256GB of storage (upgradeable to 2TB), you'll have plenty of space to store your files, applications, and media.
Extended Battery Life
With a 66.5 Watt-hour Li-Po battery, the M2 MacBook ensures you stay productive throughout the day. With the huge battery delivered to the newest Macbook, it can provide an impressive battery life of up to 18 hours on a single charge.
Miscellaneous
The M2 MacBook comes with two USB-C ports, providing versatile connectivity options for peripheral devices. With this level of flexibility, you can seamlessly integrate your MacBook into your digital ecosystem. In addition, this device comes in four color variants; Silver, Starlight, Space Gray, and Midnight. Whether you prefer a classic and timeless look or a bold and modern aesthetic, there's a color option to suit your taste.
Apple 15 Inch M2 Macbook Price In Nepal
Apple 15 Inch M2 Macbook is available on Daraz at a reasonable price. Now you can get it at Rs. 210000 and Rs. 242,000. The latest Apple product with 8GB RAM and 256GB SSD cost you Rs. 210000, and the 8GB RAM and 512GB SSD variant cost you Rs. 242000 on Daraz.
Daraz announced the launch of The ROG Strix SCAR 16 on June 28, 2023. With a competitive price range, the leading online marketplace of Nepal brings true gaming service to its customers in Nepal. Let's dive into the specs of this laptop!!