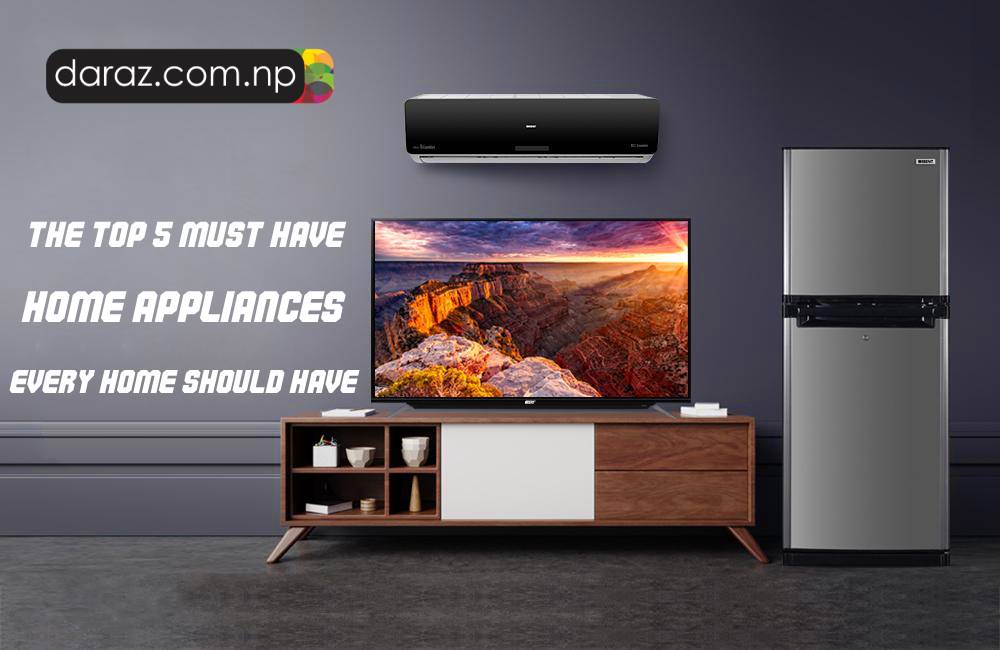 Let's face it, even with all the problems in the world, this is the best time to be alive. With all the modern day technologies surrounding us, life has certainly been easier. From the TV to the fridge, all these modern day inventions have enhanced our lives. These home appliances have become a necessity and without which our lives would not be the same. This article couldn't have come up at a better time too, as there is a huge sale all about electronics in Daraz. You can get up to 60% discount on electronic items. So head over to the Daraz website or download the app and don't miss out.
So, let's take a look at the 5 must-have home appliances every home should have.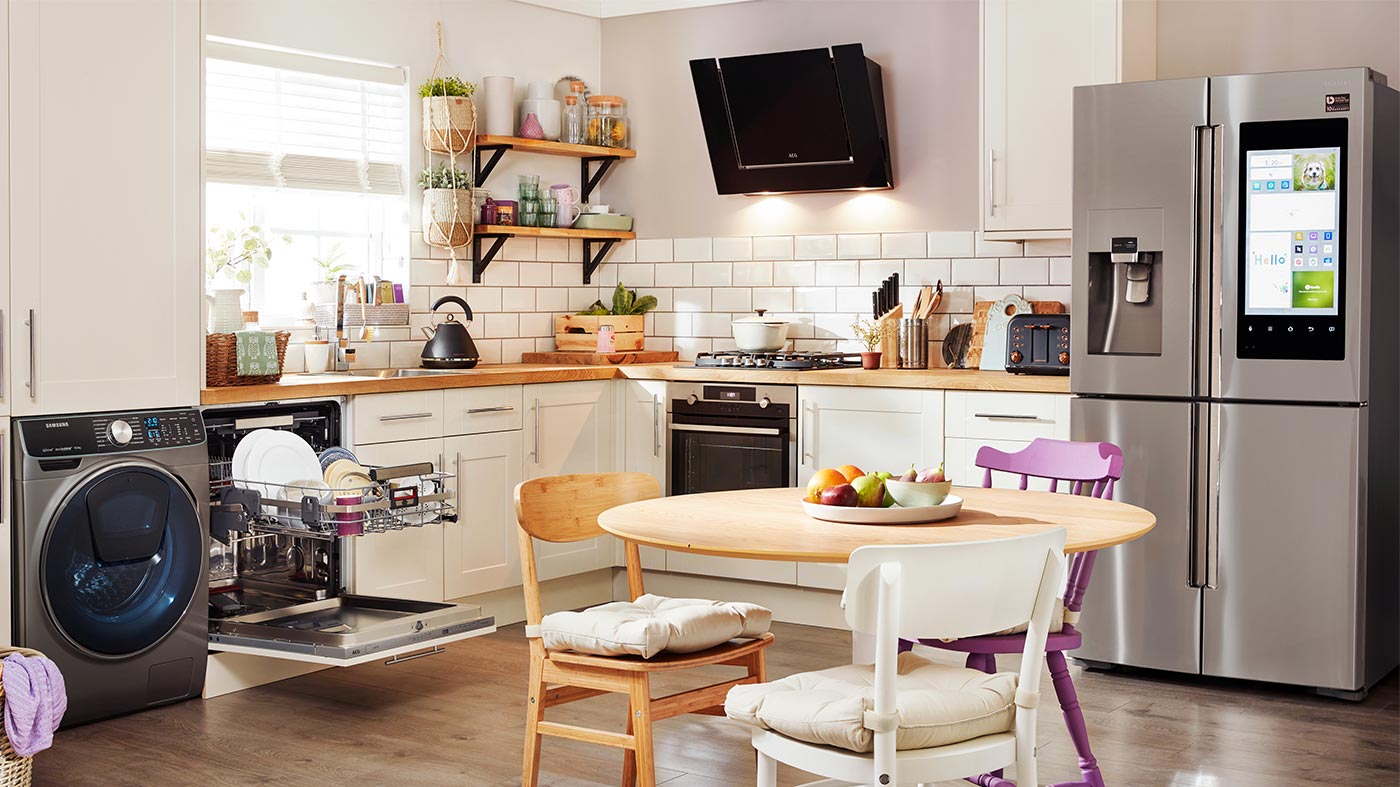 Refrigerator
Have you considered what life would be without this modern marvel? You wouldn't be able to keep your food fresh and would not have ice for your drink. You couldn't preserve food like eggs, milk, cheese, meat and butter. Food could not be shipped, stored and brought to your local grocery store. As a result, you would've had to grow your own food.
Nowadays, refrigerators come in all shapes and sizes. Some are even smart! Prices for refrigerators in Nepal range from Rs. 20,000 to 500,000. You can even find ones cheaper or more expensive than that price range. You can check out some of the best refrigerators in Nepal at discounted prices at Daraz.
Washing Machine
Washing clothes is very much necessary, nobody likes going round smelling like garbage. But, let's face it washing clothes, in the traditional way, can be a slow and backbreaking process. Even though most of the western world uses washing machine, most Nepalese still rely on the slow painful process to tidy up their clothes.
Well, good news for our fellow Nepalese, washing machines aren't that expensive anymore. Modern washing machines have come a long way and now you can find all kinds of washing machines at reasonable prices. A washing machine will save your time, energy and keep your clothes squeaky clean. Check out some the best washing machines at the best prices available in Nepal at Daraz.
TV
The TV is one of the greatest inventions of the 20th century. It is the home appliance every home should have. TV has faced a lot of criticism over the years, saying it has made people stupid and lazy. It is called the "idiot box" by some. Those critics may have some valid reasons, but in the end, they can take a hike!
The TV has done a lot more than the criticism it faces. We are so much more aware of the world around us, we learn new things and see places we couldn't in the past. So many memorable family moments have been formed with the TV.
Nowadays, with smartphones and laptops, the TV may have lost its place at the throne. However, this has led to the evolution of TVs into smart TVs. Nowadays, you can browse the net, watch YouTube on your smart TV! And the best part, they aren't even that expensive, generally speaking.
Check out some of the best deals for TVs in Nepal at Daraz.
Microwave Oven
The microwave oven is not a new invention, the western world has been using it for quite some time. They weren't initially used as cooking tools though. Microwave was, in fact, first used in WWII for radar reconnaissance. It was only in the mid-1940 when Dr. Percy LeBaron Spencer accidentally melted a candy bar with radio waves, it was discovered that microwave could be used in the kitchen.
Fast-forward to 2019, the microwave is one of the most popular home appliances in the world though Nepal is just catching up. Fortunately, microwaves nowadays don't cost much. It is time to explore some of the best microwaves in the market today. Check them out here Daraz.
Grinder
The grinder is one of the most popular appliances in Nepal and the world. It is such a convenient device. You can do so much with it. It is quick, efficient and affordable. It used to be expensive back in the '90s but nowadays you can find them at really cheap prices. The market is flooded by all kinds of grinders, but not all quite the mark. Head over to Daraz to get the best deals on grinders in Nepal. Also, there is a huge discount campaign going on at Daraz for electronics, make sure you aren't left out! Hurry up!