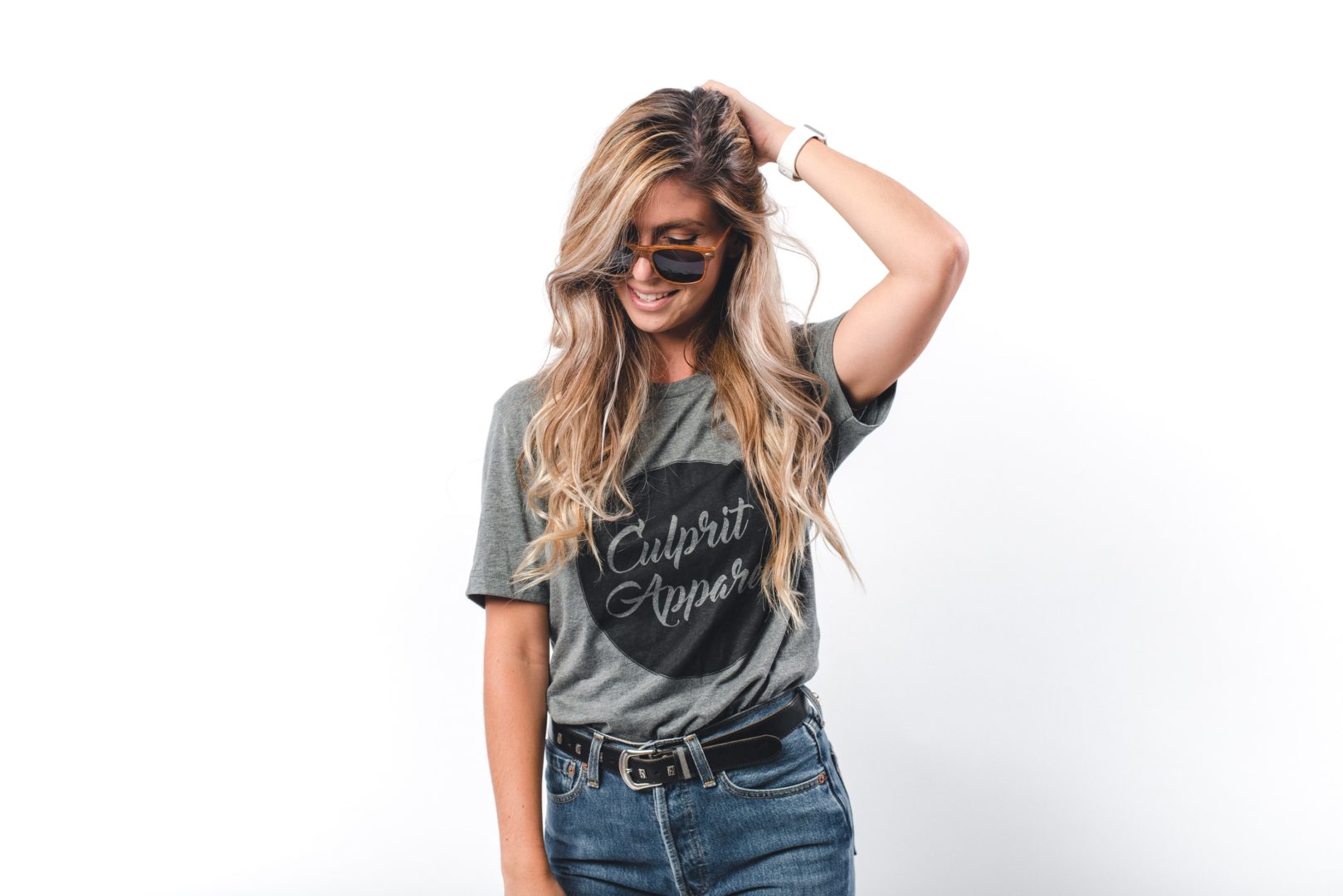 Fashion trends keep changing all the time. But, there are some women's fashion trends than never change. If you're planning to shop pretty soon, make sure to have all these essentials in your list. No matter what your overall look is, these are a must. Read on to find out why?
The following are the top 12 pieces of essential women's clothing to make sure you have in your closet.
1. Casual T-Shirts
Sometimes, all it takes to look amazing are t-shirts in solid, classic colors. It's the best option for a casual day out. Don't just limit yourself to blacks and whites, try a few pastels or darker shades, depending on the colors you normally wear.  Put on a jacket, and it's best for the evenings as well.
2. A pair of well-fitted jeans
There's nothing as sweet as a pair of jeans that embraces your hips just the right way. Skinny, curvy slim straight, whatever they maybe, they perfectly match with all your looks.
3. A gentle blazer
A blazer is a definite must-have for every woman. A perfect piece will suit any of the situations- a business meeting, or a night out. The right blazer makes you look confident, professional and stunning. Look out blazers that just fit and that doesn't limit your range of motion.  Moreover, they're very versatile and will go well with almost anything.
4. A Cozy Outer
If you opt for the laid back stylish look a cozy outer will do the trick. This one is a must in any woman's wardrobe. There's nothing better than a warm outer that gently wraps around you. It's all about style, comfort and convenience.
5. Ballet Flats and Stunning Heels
Ballet flats and heels both are important items in any woman's closet. It's all about the context. You wouldn't wear flats for a nice dinner while you don't always have to wear heels to the office. Select your footwear according to the occasion, or where you're going to. Also, match it with your overall outfit. So, make sure both of these to your list when going for shopping next.
6. A Pair of Sneakers
Sneakers are definitely among the most comfortable footwear. They are stylish, fun and good for everyday wear. Plus, they go super well with your casual wear like jeans, t-shirts, etc. But not all sneakers are meant for every occasion. Some may be the right fit for everyday wear while some may not.
7. Accessories
Accessories are what make most outfits come together. You can stylize your outfit using accessories. Maybe that earring goes well with that dress or that scarf may brighten up that tee.  You can experiment, try them on with different outfits. All and all, they have a special role and place in your wardrobe.
8. The Perfect Bra
A good bra is always a good investment. Bras can make or break an outfit. You may love the outfit but if your bra is always slipping or hurts at the back, it's no fun. So, the next time you go shopping get the correct bra. A bra that matches your skin tone would be great for everyday wear. And then, get some other types of it too.
9. A Cool Tote Bag
Always go for a bag that fits all your essential items. Also, look for one that matches well with your formals and other outfits.
10. A Classy Saree
A classy saree never fails. Whether it's a wedding or a formal event, a good saree will brighten up any woman.
11. A Kurta Surwal for Special Occasions
A gorgeous set of kurta surwal looks fantastic on any Nepalese woman. You can find all kinds of it, of every size, color and design. Therefore, it's a must for any woman to have.
12. A Kurti
What's more comfortable than a nice kurti. Get ones in your favorite colors and that fits you well. So you can just lay back and enjoy the rest of the day chilling in your kurti
That's all for now. Make sure to make these important items your own.
Ready to go shopping? If you want these and more at discounted rates head over to Daraz.