There aren't official holidays so walking around with rice tika on your head in the UK can draw curious looks. It's amusing! You just gotta do it for the 'culture'.

Lex
As Dashain is approaching near, I had a nice sit down (through the net :P) with the one and only Lex Limbu to talk about, you guessed it – Dashain, and much more. Dashain is special to all Nepalese, read on to find out what he's most looking forward to this Dashain.
And hey! Just before we start let me tell you one more thing, especially for you shoppers, Daraz Dashain Dhamaka is happening now with exclusive deals and upto 20% off (max Rs. 2500) on Credit/Debit card pre-payment. Plus, you can also win a brand new TVS Apache RTR 1604V, by shopping anything, I mean annnnnnything on Daraz during the campaign.
Daraz Dashain Dhamaka
Alright, now that that's done, let's get into the interview:
Hi, lex how are you and what's been going on?
Hey! I'm doing brilliant thanks. I'm back to London now and on social media, I've been sharing the photos from a recent shoot I did where I'm a merman, what a dream. So I guess you've caught me at a good time.
Can you tell me more about being a merman! How did that happen?
I think it's natural for us to be fascinated by the unseen and unknown. I've been fascinated by mermaids and mermen and I've often asked myself why. The more I thought about it, the more I could come up with a concept. So The Merman and The Elephant shoot is a concept that came out of my own personal interest with the mythical merpeople and I wanted to tie that in with the present day scenario of the elephants in Nepal, which also happens to be another animal that sparks great deal of interest.
So, you were in Nepal a few days ago, what was that like?
I spent ten days in Nepal, largely centred around LGBT Parade and various actions I wanted to do focused on education and awareness. It was tiring but very productive. I also managed to meet a lot of new people so it was a fruitful trip I'd say.
You're one of the fewest Nepalese bloggers that have made such great impact here, what do you think got you here?
I'm not sure really. I keep saying that I started blogging at the right time and that gave me good exposure but I don't think that's a suitable answer anymore. I guess I keep doing things… reinventing myself? Hahaha! It has been over ten years – it's actually crazy to think that I've been here visible, doing good, making mistakes and embarrassing myself online for so long.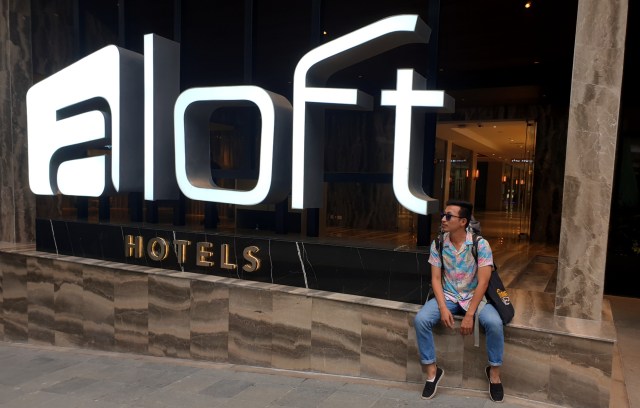 How is it like to have people recognizing you?
Well I live in the UK mainly so I don't think it's a big deal. I do get recognized within the Nepalese community here and I feel that's super normal because I keep thinking, we're just a small community and by the time people recognize me – I recognize them too. So for me, it just feels like we all know each other, yay!
How excited are you for Dashain?
I am excited that we're rapidly coming closer to that part of the year that so many look forward to! Dashain is a brilliant time for reunions and gathering. The food is what I'm looking forward to.
How is it like in the UK during Dashain for the Nepalese over there of course?
When I was younger and living within the army community here, Dashain was magical! There'd be huge performances and many houses we'd visit to receive a tika. I received over £200 UK GBP once after two days of receiving blessings and I was only 11 years old. Surprisingly, many people celebrate Dashain with much gusto here! So it's still pretty fun and can be 'lit'.
How is it different from Nepal?
This all depends on where you live… if you live in a part of the UK that has very small number of Nepali population then you may have a hard time enjoying Dashain and celebrating it. Other than that, there aren't official holidays so walking around with rice tika on your head in the UK can draw curious looks. It's amusing! You just gotta do it for the 'culture'.
What is that dish you never miss on Dashain? Do you cook as well?
Unfortunately, I am still yet to discover my love for cooking but I do love to eat! There's no specific dish that I prefer but just a plate full of variety is what I enjoy about Dashain… from aloo dum, momo, sel roti, achar, chicken masu – everything… now that I'm sharing this, I'm actually not sure how people celebrate Dashain in Nepal.
What are your favorite memories from Dashain and what is the least? You can start with the least.
The least has to be over-stuffing myself with food. Even when you're full and you say No, that answer simply doesn't work during Dashain. I do feel bad about the amount of food we all end up eating and wasting. I enjoy when there are large scale family gatherings. It can be stressful but pretty nice, especially nowadays as we have family members all over the world or across the country.
You came out earlier last year, how has it been since you came out?
My confirmation video came out in February 2018. It has been an interesting journey! I low-key thought I'd get people sliding in my DMs but that clearly hasn't happened. Lol. It has been amazing to receive peoples love and support, I'm very grateful for everything.
You said, many don't want to commit in the gay scene. How does that make you feel?
I can understand why commitment is a different ball game in the gay scene. Many of us come out at an age where we may be much older and for some of us, it takes sexual experience to fully realise our own sexual orientation and discover ourselves truly. When that happens first, I believe it may play a key role in the way people view relationship and commitment. It obviously makes me sad because I would love to have a boyfriend, be all cute and stuff and while I realise that it is absolutely possible – it's also not as easy.
You have founded a start-up too, would you like to share a little about that too?
My friend Chandrika and I started Tracing Nepal back in 2014. It's a travel program solely for Nepalis living outside of Nepal and through the travel; we aim to connect the people to Nepal in a profound way. It's the most amazing thing I've been involved in and I absolutely love it! To know that you are facilitating an experience that is changing the way people view themselves or Nepal; it's powerful. We're taking baby steps but it's something I'd like to expand.
When will you be coming back now?
I will be making few trips in 2020 to bring Tracing Nepal groups to Nepal! After all, it's Visit Nepal 2020 😉
As an end note, what would you like to tell aspiring bloggers here?
I actually don't do blogging full time and have never taken it seriously but look where it has gotten me. I can't imagine the opportunities and reach I'd have if I did this full time. SO that's something to think about. Work well!
Comment below what you love about Dashain and who you like to interviewed next! Stick around for more cool content.
For those of you that don't know, Lex is a very popular blogger and an entrepreneur. His blog, lexlimbu.com, focuses on Nepali happenings from Nepal and the Nepali diaspora. From WAVE, Navyaata, The Kathmandu Post, BOSS Magazine to Republica – he has been featured on them all. He has also started a tours and sightseeing start-up named Tracing Nepal. The start-up encourages rural tourism and volunteering in rural Nepal.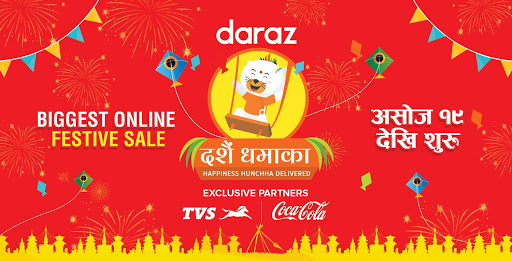 And on the last note, remember Daraz Dashain Dhamaka is happening now! Get your cards activated, get your shopping lists ready! And don't forget to download the Daraz app.