What are Image Reviews?
Customer Image Review is a feature customers can use on Daraz to review a product after placing an order online. Furthermore, it is also a tool customers can use to decide whether a product is worth purchasing online.
Why are Customer Reviews Important?
Customer Image reviews are important because it helps customers make the best purchase decision and decreases the chance of returning a product. Also, it will help make your product reviews for credible.
Here are some examples of customers using the feature: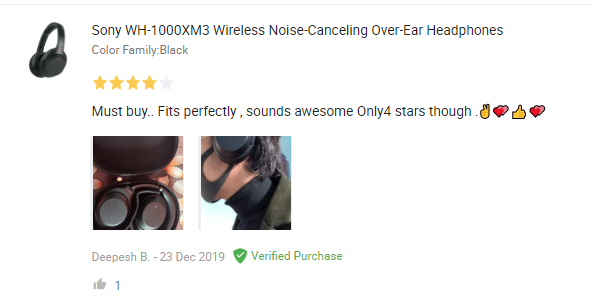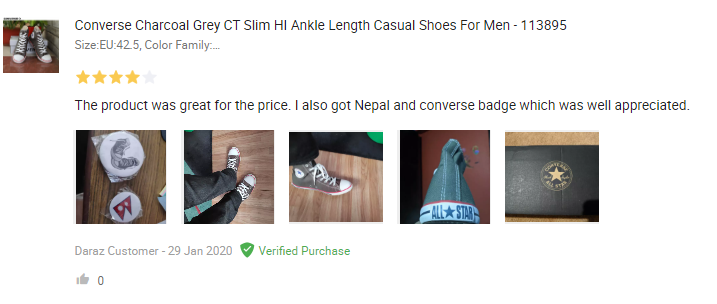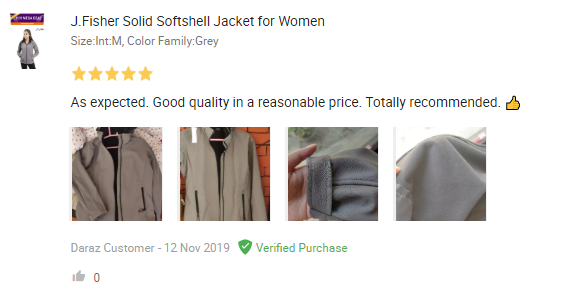 These are some examples of customer image reviews that must have surely helped many to go or not go for the items shown.
Your Opinions Matter
We want to create a community where you can share your authentic feedback about products purchased online via Daraz – postive or negative! By sharing your experiences through image reviews you can help other shoppers, like yourself, pick the best products and sellers on Daraz.
Best Practices
DO's
Rate your product with starts that define your experiences (1 is the lowest, 5 is the highest)
Base your reviews on your personal experience
Be detailed in your review and let us know why you feel a certain way (good or bad) about the product.
Upload images as part of your review
Make your review as relevant and helpful as possible for other customers
DONT'S
Share irrelevant information in the reviews
Use abusive, rude, or threatening language towards the seller or Daraz
Upload irrelevant or vulgar images
Share personal details like phone numbers or include non-Daraz URL's
Ask about your order/refund status from the sellers