At Daraz, employees are the life and soul, and the company knows it. This has been a year of never before seen changes, mostly changes that we didn't wish for. However, this is also a time to be strong, reflective, compassionate and motivated. So, in good interest of our colleagues, we have been doing interesting activities to keep the morale high. This wouldn't have been possible without the work from policy that Daraz is currently implementing. And, it seems this policy will continue in the future as well. Here are some activities that we've done.

1. Daraz Work from Home Meme madness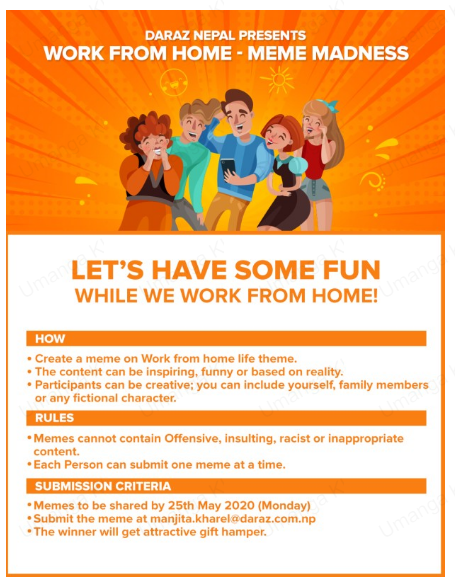 It's hard to comprehend those days without memes! And especially now more than ever. Assuming our colleagues have much talent to roll out fantastic memes just the way they ace at everything they do, we held a "Work from Home Meme Madness" competition.
Thank you all for participating, and most importantly congratulations to the winner who had us laughing all day long!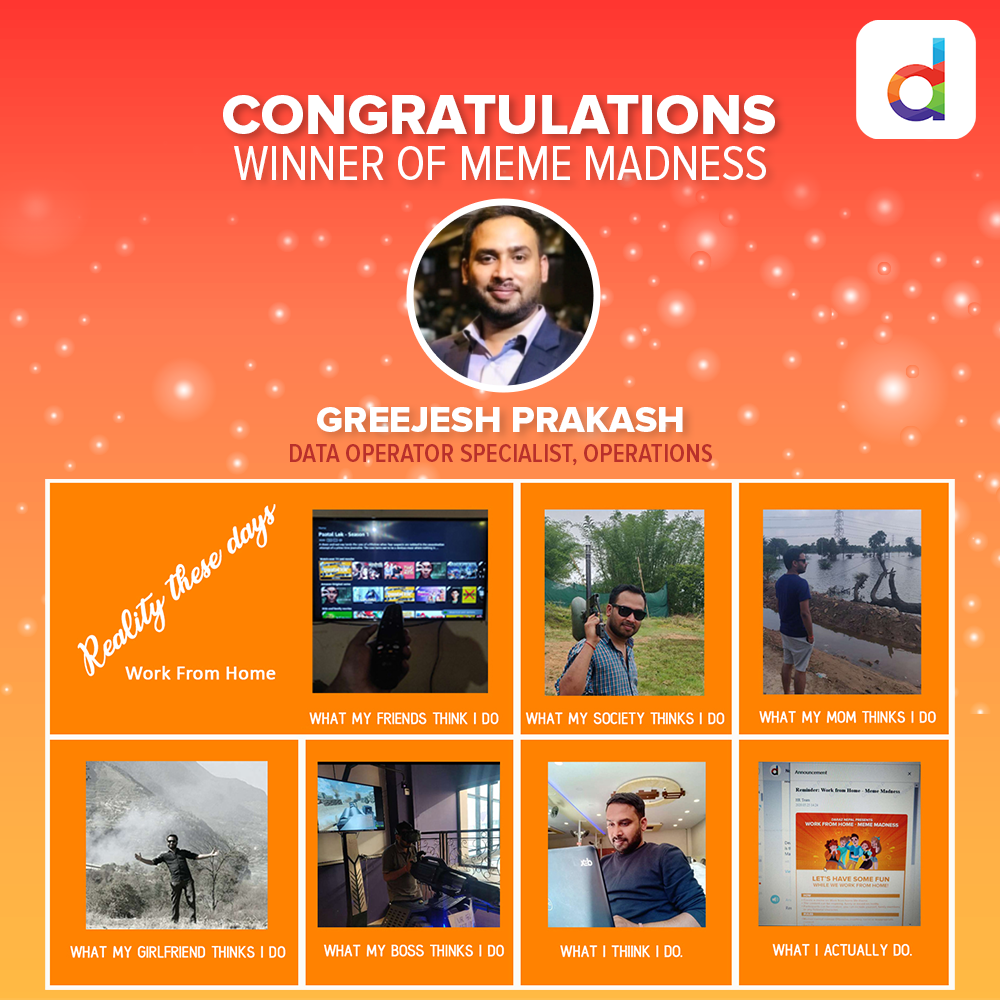 2. Yoga Session
The worst right now that we can do is stress and worry. And, what is the best solution to decrease stress and build mindfulness- It's Yoga. A gift given by our ancestors and now practiced all over the world. Derived from the Sanskrit word "yuji," meaning yoke or union, yoga brings the mind and body together. And so, we felt this is the right time to have a yoga session for our friends in Daraz. Thank you Ms. Rosy Pun from Niraamaya Fitness Studio for conducting the wonderful yoga session. We'd like to recommend you to take some time out for yourself and practice yoga at least once a week to calm & relax your mind and body.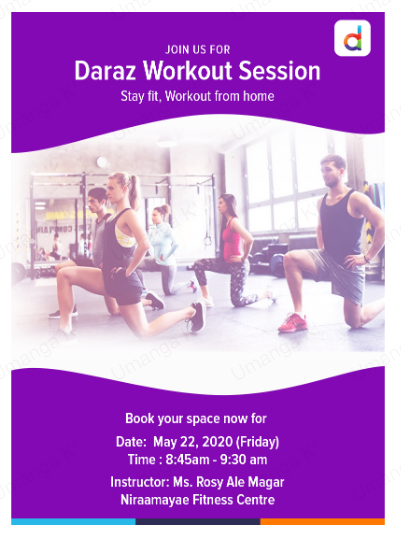 You can check out more yoga session videos here: Niraamaya Ftiness Studio.
We're sure we will be doing such sessions more!
3. Workout session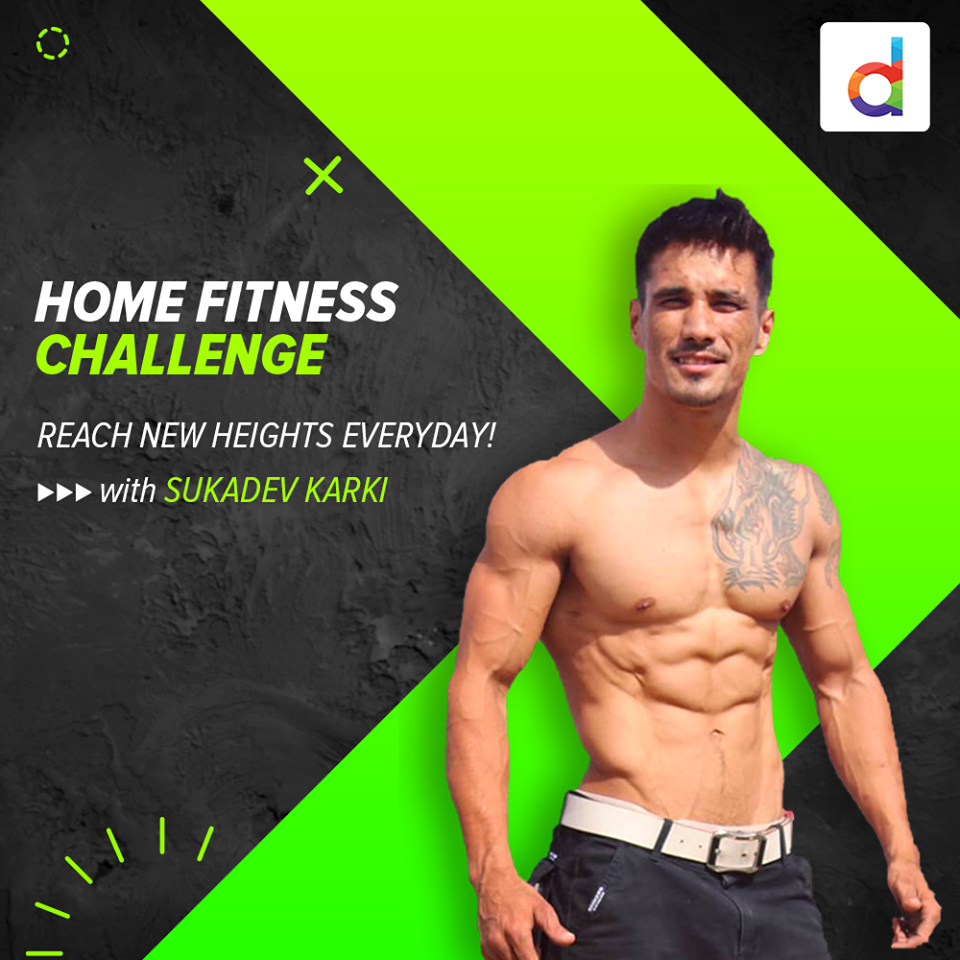 We understand Yoga might be for everyone so we have doing a lot of work out sessions, as well. Working out boosts the immune system, makes you healthier and keeps the mind and body active. For this, we invited Sukadev Karki, who is a super strong fitness enthusiast, ACE Certified // Crossfit L1 Trainer // EReps Level 4 CPT // Sports Nutritionist // Calisthenics Master. He's making the most of this lock down by doing home workouts and he encourages the same to everyone. You can also take the challenge and get fit no matter where you are!

Check out Daily Work Out Videos Here
4. Virtual trainings
We have so many talented people working at Daraz, we realized this was the best time to share knowledge with each other. Therefore, we've been having a lot of virtual trainings. In these, one of our colleagues conduct sessions where they share their experiences and expertise. This brings us even closer and makes learning fun!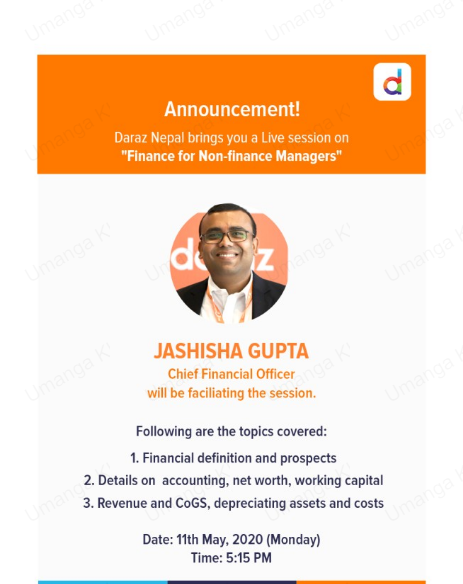 For more content tune into Daraz Life, and to get all your daily household needs shop from the best online shopping site in Nepal.