Looking for a fast chicken recipe that gives you that restaurant style flavor you crave without the need for hours in the kitchen? Look no further we've got just the thing! Here's Homemade Sweet & Spicy Firecracker Chicken. Print Recipe
Sweet & Spicy Firecracker Chicken
Course: Main Course
Cuisine: Chinese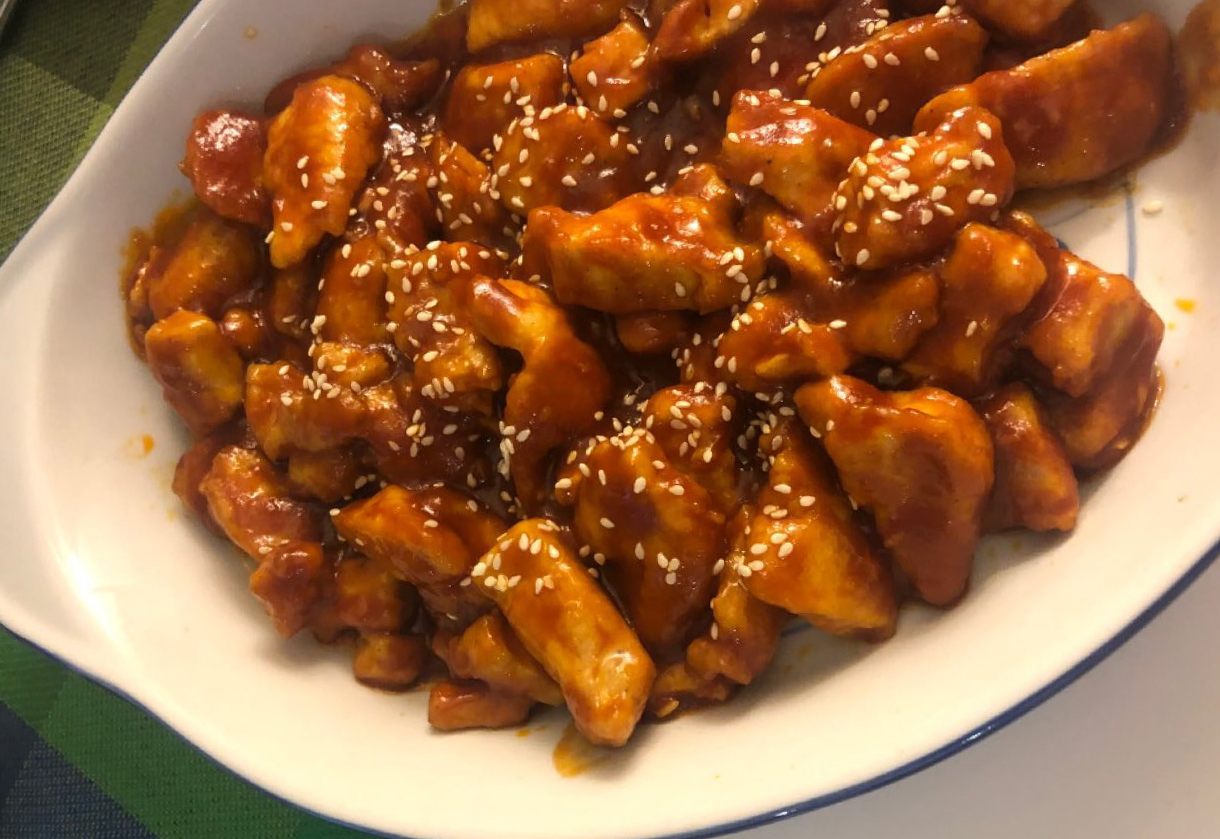 Ingredients
1 kg boneless chicken cubes or strips
1/2 cup cornflour if its not enough to coat, add 1 tbsp more
2 egg whites beaten
salt and pepper to taste
Sauce for Sweet & Spicy Firecracker Chicken
Oil as needed
2 tbsp finely chopped garlic
1 tbsp finely chopped ginger
1 cup ketchup
4 tbsp tomato paste
2 tbsp soy sauce
2 tsp chili sauce or to taste
3 tsp honey or to taste
1 cup chicken stock
2 tsp red chili flakes or to taste
green onion stalk to garnish
sesame seeds to garnish
Instructions for Sweet & Spicy Firecracker Chicken
Marinade the chicken in the ingredients given and set aside for 15-30 minutes.
Fry off meat on medium high heat and drain of excess oil. Set aside.
For the Sauce
Add oil to a pan on medium low heat and throw in your chopped ginger and garlic. Once they start to develop some color, add your red chili flakes and let them infuse flavor in the oil.
Add all the ingredients except your green onion and sesame seeds.
Cook until the sauce comes together. Taste for flavor and adjust spice/sweetness level based on your own taste.
Add your fried chicken to the sauce and mix. Garnish with spring onion and sesame seeds and serve hot with noodles or rice.
So, there you go, let us know if you loved this recipe. Tune in fore more content, just for you!