What are Bundle Offers?
Bundle offers are a mix of related products bundled together so that you, the customer, can save some money.
Also known as, "package deals", or "combo offers" product bundles consist of identical or complementary items.
For example, at Daraz right now you can get this combo offer from the North Star store on Orkide Olive Pomace Oil: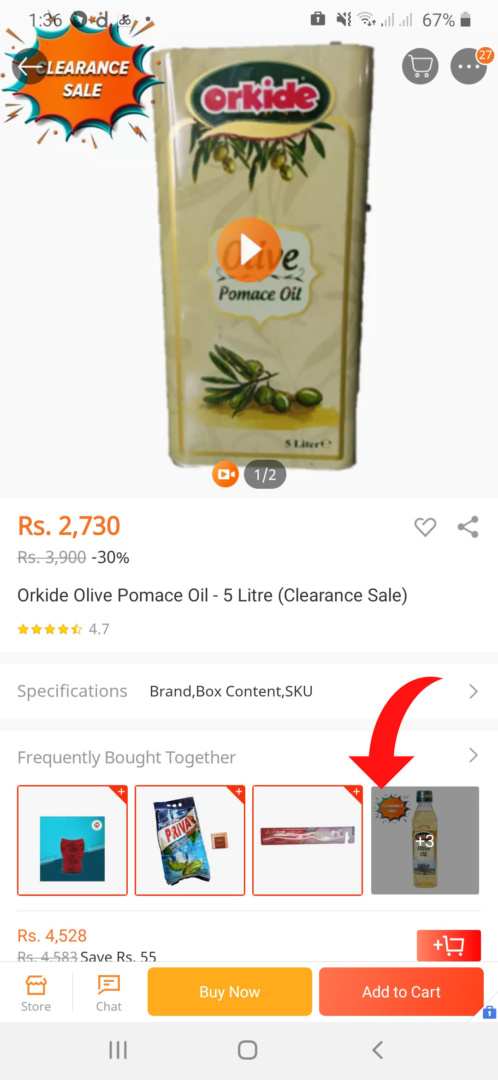 Click or tap on the picture to check out the offer.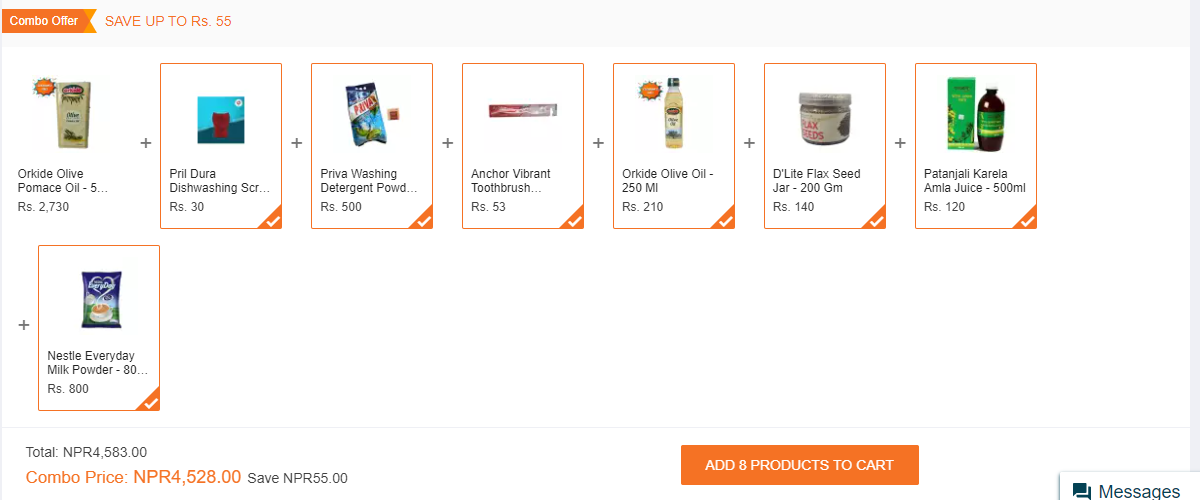 How to buy Bundle or Combo offers?
It is very simple and straightforward. Simply select the items you want and add them to cart. For example, in the slideshow below you can see how you can choose items from the bundle, and make your own combo.
Tap on the cart image
Select or deselect items
Tap on Check out
Once you select the items, simply add to cart.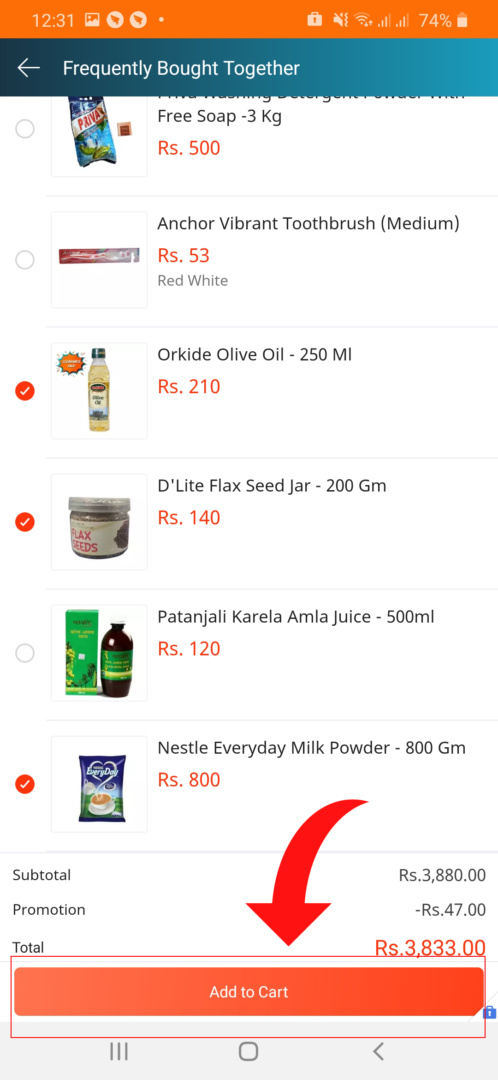 After that check out and proceed to pay.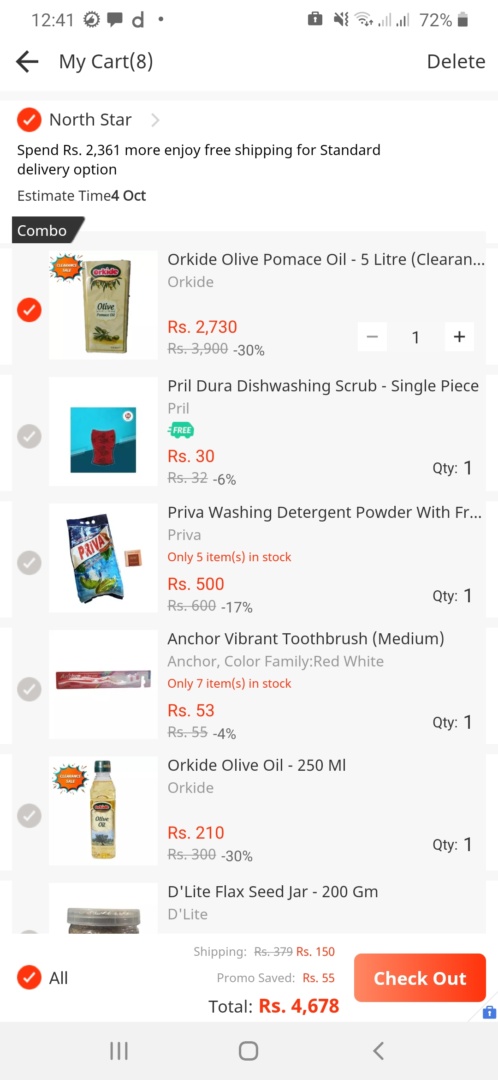 Is buying in bundle cheaper?
Yes, that's the reason why combo or bundle offers are popular with customers that want maximum value for their purchase. Combo offers save time, and money. You don't have to keep searching for individual items.
For example, as shown in the above offer, you can combine and select items like Nestle Everyday Milkpowder, Pril Dura Dishwashing Scrub, Priva Washing Detergent, and other necessary items or just select one item. All in all, if you select all you can save upto Rs. 55, and the less you choose the discount amount reduces.
All the products in the offer are highly rated by customers of Daraz, so you know you're getting good products and at a discount. So, if you are not sure about a product simply check the product ratings and descriptions.
Would you buy in bundles?
Buying in bundles or in bulk is always cheaper, and yes, there are pros and cons of buying in bulk. Grocery items, not perishable items though, are best to be bought in bulk, which means no frequent trips to the market. You save some money, and you don't run out of items quickly as well. What's your shopping habit? Do you like to buy in bundles or individually, let me know in the comments.
BTW, if you don't like the above offer, then that's fine, as Daraz is bringing more offers like above for a variety of customers. So, stay tuned and prepare your shopping list for Daraz Dashain Dhamaka.
---