Are you in need of any assistance when you're shopping online on Daraz? Is there something that you're not clear about? Do you have questions? Well, we're sure you're at least a slight curious!
So for this article, we'll be talking about Daraz Help Center – Your Personal Guide for a seamless shopping experience. Here we help you understand what is Daraz Help Center and how you can use it!
Introduction
Online shopping can be quite daunting at times. Especially for the new comers. Can't find the right product? No idea how to return a product? Want to track a product but don't know how? Well that's where Daraz Help Center comes into play. Daraz Help Center is where you will be able find answers to questions such as these and many more.
Simply open the Daraz Help Center page and type in your query in the search field.

From their on you will be redirected into another page where your questions and similar ones will be listed and answered.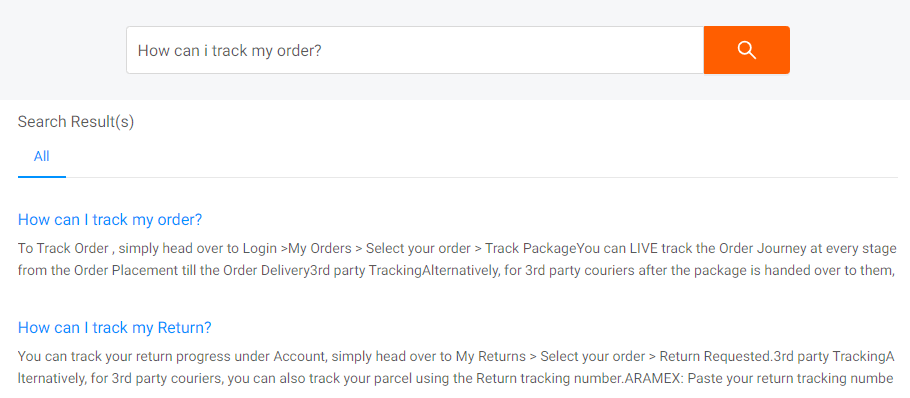 If you're still not fully satisfied with the information, you can get direct assistance from our Customer Care Department. Simply scroll down the page where you'll see two options – Chat Now and Other Options.

You can have a live chat with our Customer Care team or you can either Call them or send them an email detailing your query.
How Do I Open Daraz Help Center?
Inorder to open the Daraz Help Center Page, you'll need to open the Daraz website or login to the Daraz mobile application. For the ones using Daraz on a PC – follow these steps:
Open the Daraz site
Click on the text Customer Care on the top of your screen.
Click on Help Center
If you're using a Smartphone – follow these steps:
Login to your Daraz app
Once on the home page, click on Account on the bottom of your screen
Click on the ? Icon.
Happy Shopping!

---
Daraz Life > All Articles > Community > Buying Guide > What is Daraz Help Center