Abhinav Shakya is currently serving as the Head of the FMCG Category at Daraz. We sat down with Abhinav to discuss what's the current scenario of the FMCG sector on Daraz, to learn all about how he's been managing to operate during such a torrid time.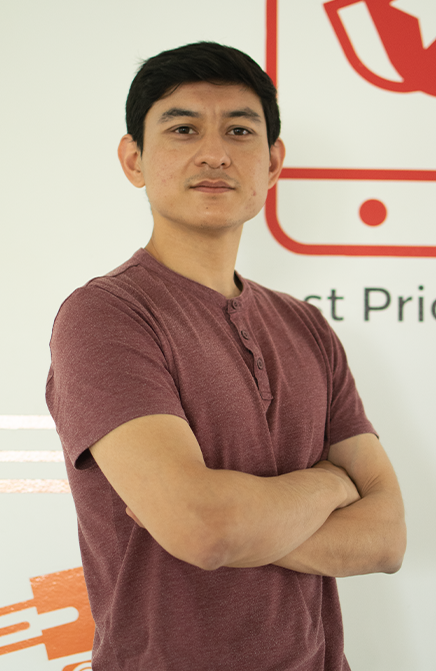 As the leading online marketplace in the country, Daraz currently provides immediate and easy access to 5 lakhs+ products in 100+ categories with over 10,000+ sellers.
As the head of the FMCG category, can you explain what FMCG really is?
FMCG stands for Fast Moving Consumer Goods. It's also called CPG or Consumer Packaged Goods. It refers to all the products that we usually use or consume on a regular basis – things like food staples, health and beauty products, baby products, and things for beloved pets!
Can you explain the growth of FMCG in Daraz?
There are multiple factors at play here – increasing smartphone penetration and data consumption are laying the foundations for shifts in habit. Consumers first bought one time goods, but are now more comfortable making regular purchases.
The pandemic has made people want to avoid crowded areas, and with a wide range of their favorite products already available at great prices on Daraz, consumer's shopping behavior have started to shift towards online shopping. And of course people are really enjoying the convenience of getting things delivered to their doorstep.
Considering the fact that most FMCG products are basic necessities, how did you handle the COVID pandemic and the imposing lockdown?
Just before COVID, Bigmart and Daraz had already been discussing about entering into partnership. It was during December 2019. This would turn out to be quite fortunate as we obviously did not know the challenges that would hit us just a few months later. We formalized our partnership  just about two weeks before the lockdown and delivered our first order just a few days after the lockdown. So through our commitment – Bigmart and Daraz, we were able to tackle any hardships that were presented to us.
The real heroes however were Bigmart's staff and Daraz's delivery heroes who came to work everyday for long hours under very uncertain circumstances
As we're all aware, the Nepali New Year is just round the corner! Could you tell us a little about the upcoming campaign.
The New Year is a time of great positivity and optimism. The season is also changing with summers being just around the corner. So it's a great time for us to launch a big campaign as customers get excellent value on products that they need and sellers get a great boost in sales. 
The Daraz Nawa Barsha Campaign is going to be absolutely great. We've got in store amazing deals, discounts, offers from some of the top national and international brands. I would definitely recommend customers to shop during the Nawa Barsha Campaign.
Any deals and offers you're particularly excited about?
There some excellent deals on skincare products and sunscreens from brands like Sunplay, Skin Aqua, Hada Labo, and Mamaearth. Similarly, there are also great deals on day to day needs on dMart powered by Bigmart, from dal to diapers.
To top this, there will be plenty of brands and sellers offering Free Shipping, crazy vouchers, and some major discounts will be provided by our banking partners. So all in all, I'm pretty excited for the campaign overall and it's going to be an awesome time for our customers!
As the head of FMCG category, how do you handle the load of such a mega campaign?
A lot of time is spent in preparing for these mega campaigns much in advance. And while it does take a lot of time and effort from our team as well as from our sellers, at the very end it is all worth it. Mega campaigns do mean mega sales after all!
Any tips on how customers can make the most of all the deals during the campaign?
There's going to be some amazing early bird vouchers, but as the name suggests, these don't stick around too long. If you miss these, be sure to check back regularly, you never know when it might start raining vouchers! Also be sure to check out our bank partners deals. Get your cards activated cause there are going to be some amazing discounts on online pre-payment.
To top it all off, there will also be some fun games and activities with awesome prizes. So I would suggest customers to download the Daraz app and start shopping!
And finally, on a scale of 1-10, how excited are you for the NNY Campaign?
As an employee here, I can't wait for consumers to be blown away by the deals and promotions. And as a consumer myself I have already added a whole bunch of stuff to my cart, and all that remains is to hit that Check Out button!
HAPPY NEW YEAR & HAPPY SHOPPING