This session of In Conversation with, I sat down and had a little chit chat with the amazing Sanjay Aryal. I'm sure we're all very aware about Mr. Sanjay and his contributions to music here in Nepal. He is the frontman of the legendary band Cobweb and is also the frontman/bassists of the prog-rock band Rockheads.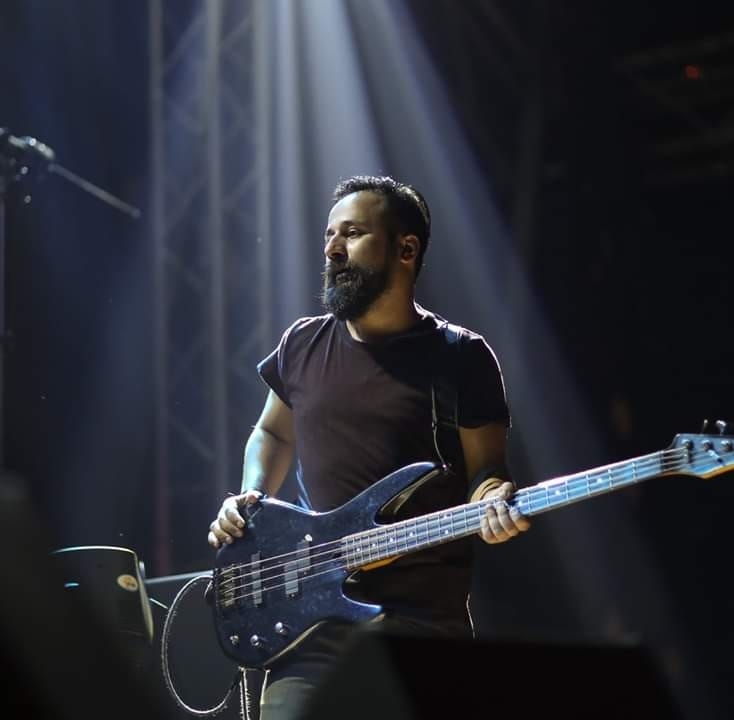 Being in presence of such an amazing singer, i almost wanted to just completely scrap the Q/A session and just pick up a guitar and jam with him. And as much as that would have been an amazing experience, i did have to address the elephant in the room – the questions. And so here is my Q/A session with Mr. Sanjay Aryal.
How have you been keeping yourself occupied during the lockdown?
So during this lockdown, since COVID has forced us to stay indoors, i started giving online vocal lessons. And apart from that, i've also been working on few original songs. That's how i'm keeping myself occupied.
Are you planning on releasing any new songs this year with Cobweb or Rockheads?
Yes ofcourse. Like i said, me and the guys have been working on a few new originals. We've been working really hard and yeah, hopefully we'll release it in 2021.
As a child, when was it that you first realized that you wanted to become a musician?
Actually, to be honest, it was never planned. As a child i never thought that i would become a professional singer. I did love to sing and i used to as much as i could. And as fate would have it things went accordingly. My passion became my profession. And i just kept on doing what i loved – singing. In the end, things worked out pretty well. And my family's support has also made this journey much easier.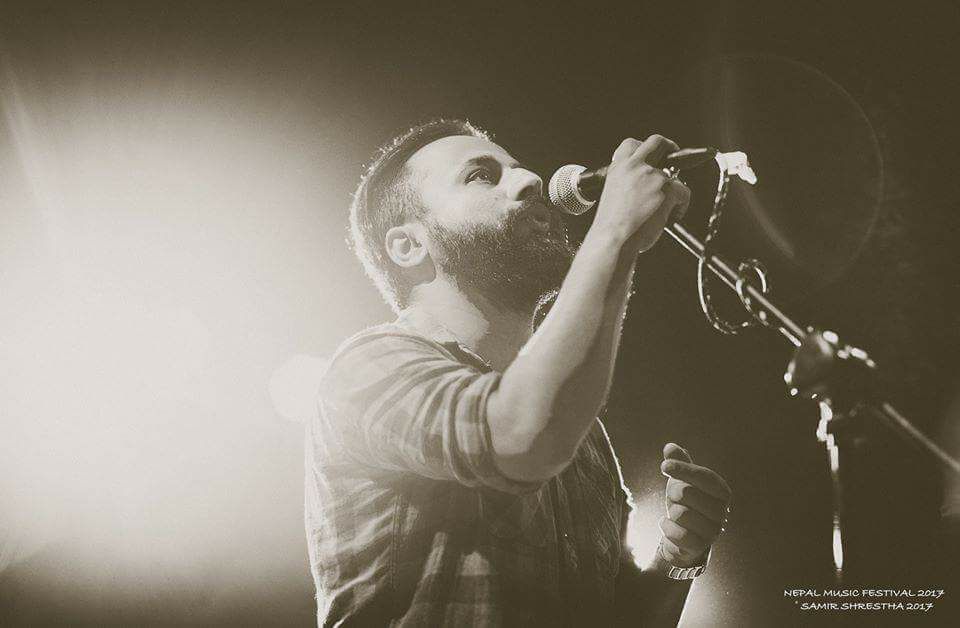 Growing up, who was or were your inspiration?
Growing up, i used to listen to a lot of western bands. And among them all, the one band that really inspired me was System of a Down. And talking about inspirations from Nepal, I've always been a fan of Cobweb.
While composing any song, if you find yourself stuck , how do you approach that situation ?
Believe it or not, this happens quite often. I'm pretty sure many other musicians would say the same. You reach a certain point during composition that you feel completely lost. Whenever i find myself in that situation, because I'm in a band, i reach out to my fellow bandmates. And it's much easier to get out of that situation when you can ask for help from your mates.
How do you feel about the current scenario of music here in nepal ?
Talking about current situation, yeah we are going through a hard time. Music and musicians are all affected very badly. Coming staight to the point i say that the current situation of music is not good. But things will get better, it always does. You just need to be positive.
Do you sometimes miss the anonymity that a regular person has or have you just gotten used to being recognized everywhere you go?
I am not that famous
.. but it feels great when people recognize you and show their love for what you have been doing. And that's quite a motivating feeling you know. Just makes you want to get out and do more.
Was there ever a moment in your life when you felt that you might have to leave music and pursue something else to make a living ?
There were moments and times i was absolutely frustrated. I felt like i should just quit music and pursue something else. I kept feeling that maybe i was not meant to become a musician and that something else was meant for me. But I did not quit. I pushed on. And i just want to say, work hard and believe in yourself. Beleive in your dreams and push on, not only in music but in every field. Never give up.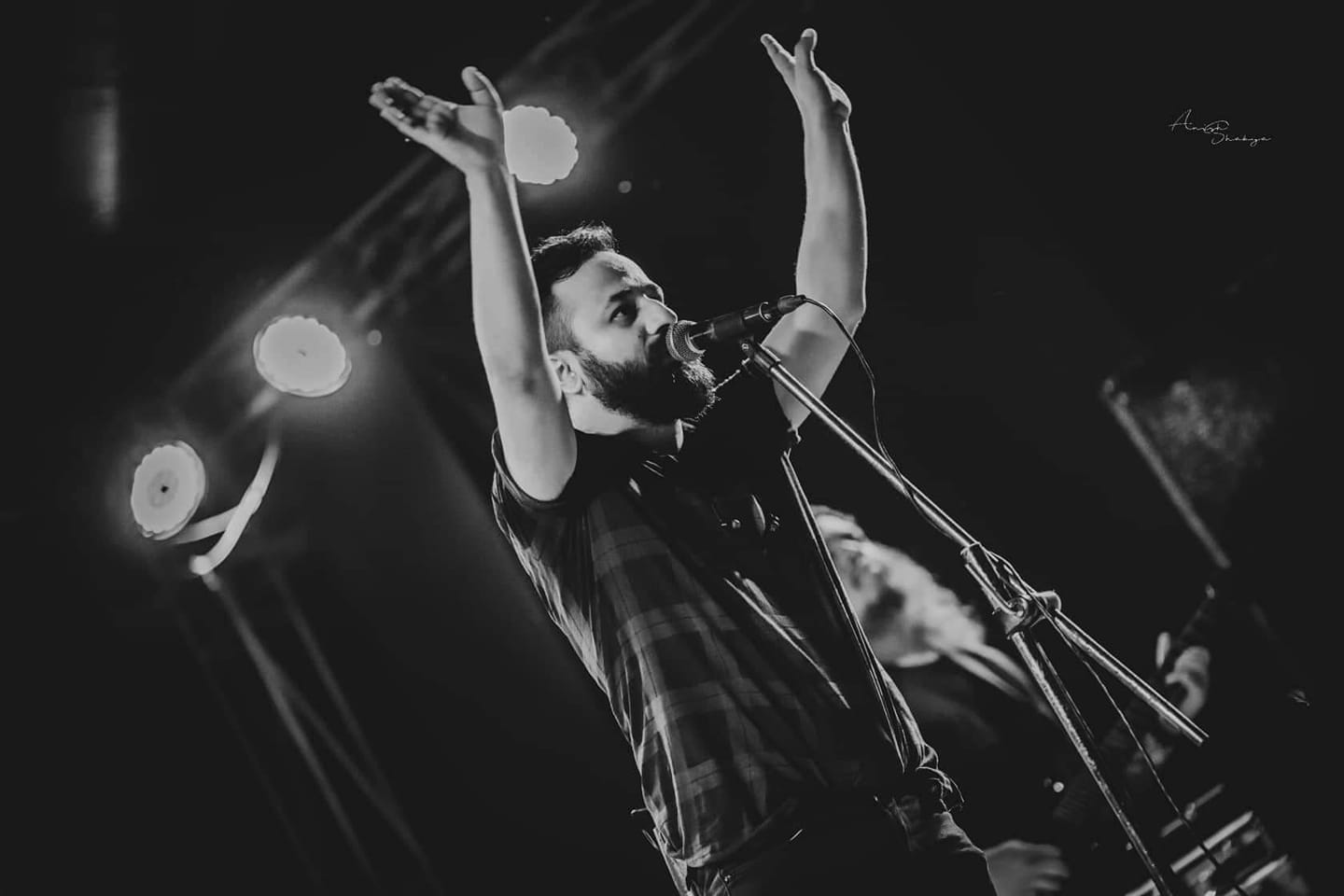 You often hear a lot people say " नेपालमा संगीतकार भएर काम नै छैन " . What are your thoughts on that ?
This statement is compeltely and totally wrong. I have heard this quite a few number of times. And people who say things like these are always non musicians or someone who does not like music that much. What we need to understand is, music is an ever evolving field. The music scene in nepal is evoving, it's progressing and that is bringing in a lot of positive changes. And it will keep on doing so. Don't listen to such words, just work hard, pursue your dreams and be productive.
And finally , what advice would you give to a young aspiring musician ?
Simple, work hard, practice, practice, practice and always believe in youself.