It's hot girl summer time and you're probably panicking about what to wear out once this lockdown ends. Well, if you're still rummaging through your wardrobe for the summer perfect outfit, stop right there! We've got the solution.
We've got you all covered with the Top 7 Summer '21 Must-haves you can find on Daraz! These summer essentials will stun you and make you realize how much you must have them.
Floral Dress
Is your style a midi skirt, tight short dress or a flowy beach style dress? If so, Daraz has a really pretty collection of all styles of floral dresses. One of my favorite, among the wide assortment of floral dresses they have to offer is this light pink dress that falls a little above the knee. I generally prefer something longer than this length but surprisingly, this length is pretty good too. It's cute and fresh, the color is not too bright, and not too dull. What's perfect is that it works out for almost all kinds of occasions. I got it for a brunch date with my friends, but I'm wearing it again for a meeting with a client this weekend.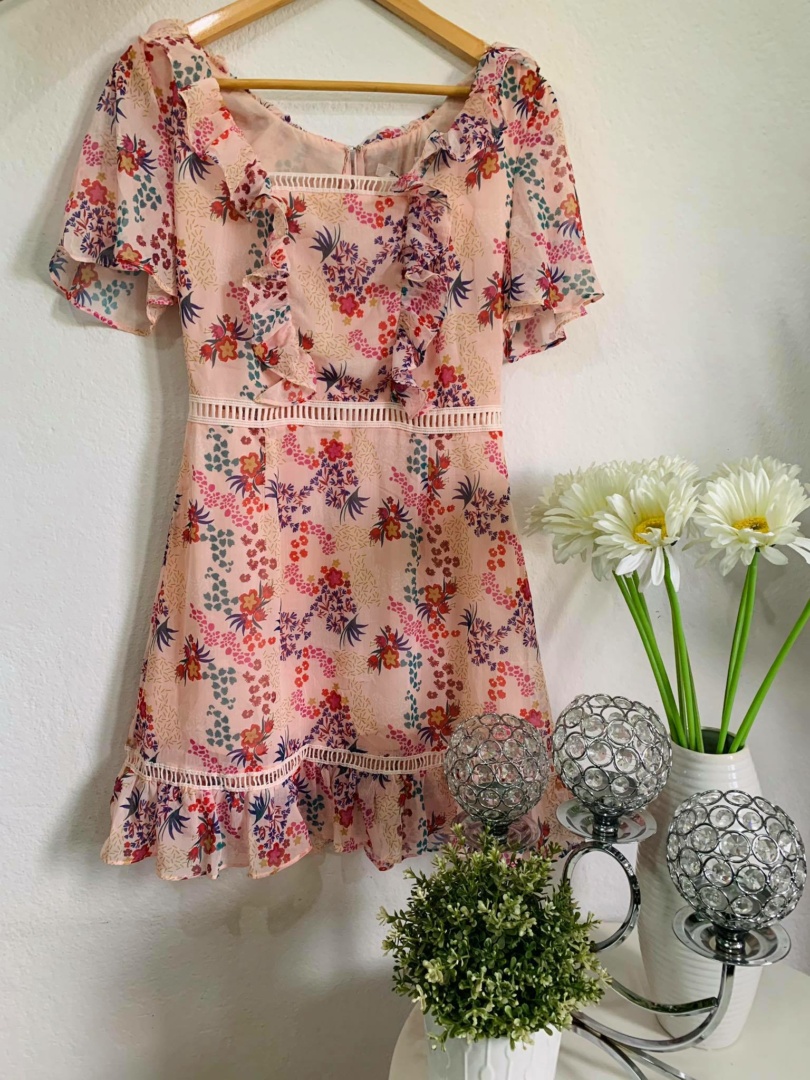 Accessories
This year is all about exercising… exercising accessories to your outfits! 2021 is all about Big Claw Clips, butterfly charms, flashy scrunchies and more! My go to store at Daraz for accessories is Masala Beads, ANX, Jewels of Nepal and Yoyoso among others. Stock up on hair accessories like scrunchies and clips. We've stayed in for a long time and most of us have forgotten how walking in the streets is in summer time when your hair falls everywhere and it gets greasy by the time you reach your destination. There's this really cute scrunchie with a secret pocket at the Masala Beads store. The price is marked at Rs.150, quiet affordable for a scrunchie with a zip on pocket.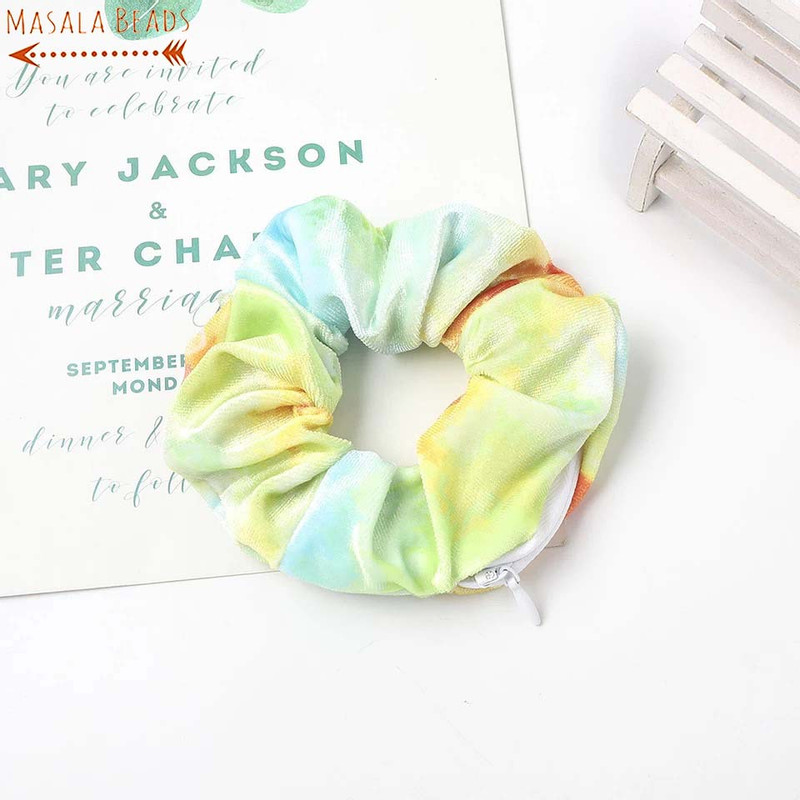 Another one is this cute Butterfly Claw clip that will hold half the hair up, leaving half the hair to fall. It gives you a playful yet graceful look.
POCKET SCRUNCHIES AND MORE HERE
Slip on Sandals
White sneakers are usually my go to footwar. I wear them religiously almost every day with almost anything and almost anywhere. However, summer calls for a must-have slip on slippers. The transparent clear strap slippers have been the talk of the town for a while now. If you still haven't had the chance to get your hands on them, it is about time now. They will stay for some time more. Now, the slipper that tops the must-have list of slip-on sandal is the minimal strap sandal flats.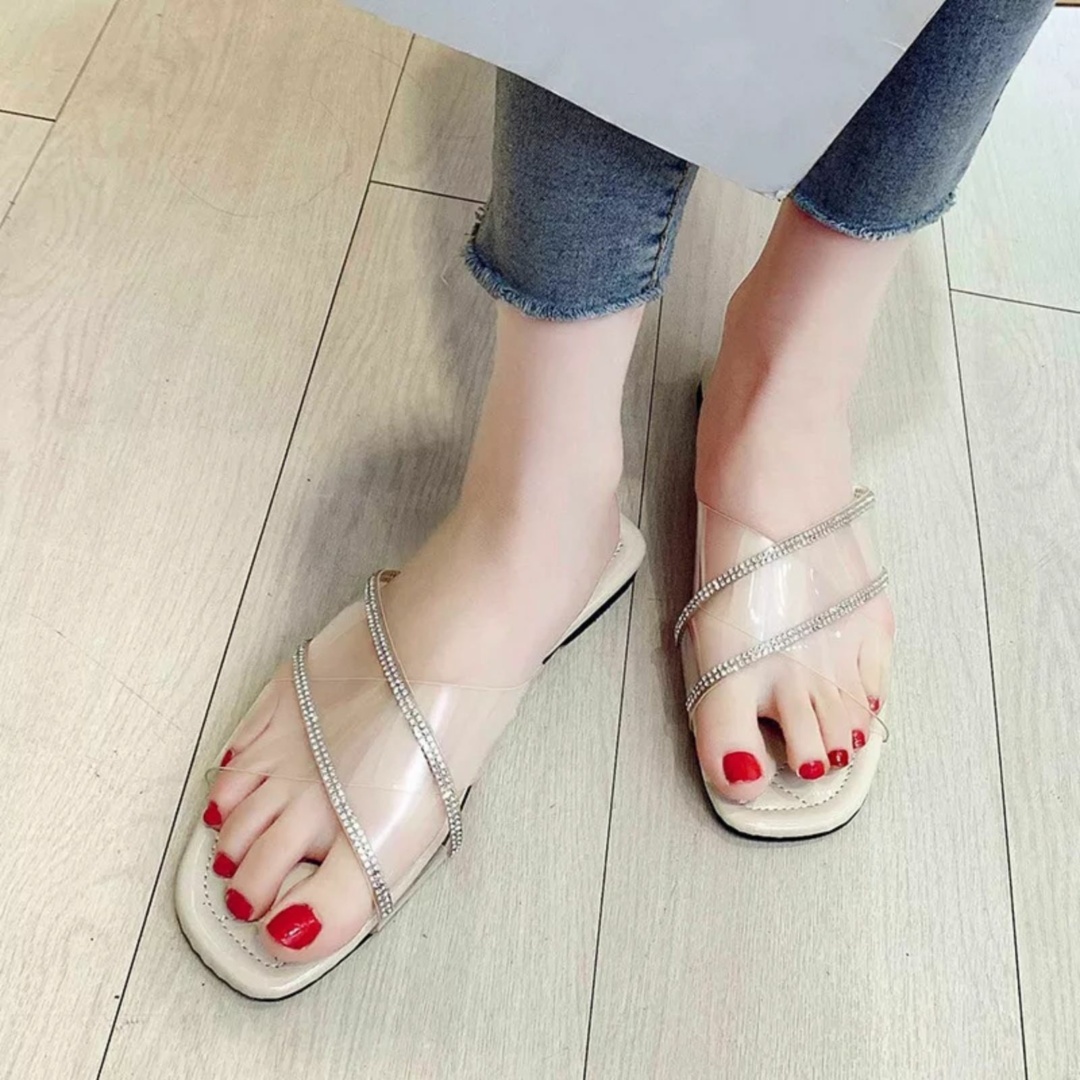 My recent favorite and a definite must-have is this Holographic Sandal from CAI. This one is really minimal, comfy and a summer'21 must have! The holographic color is a real trendsetter and the minimal, thin strap allows it to be subtle and carefree.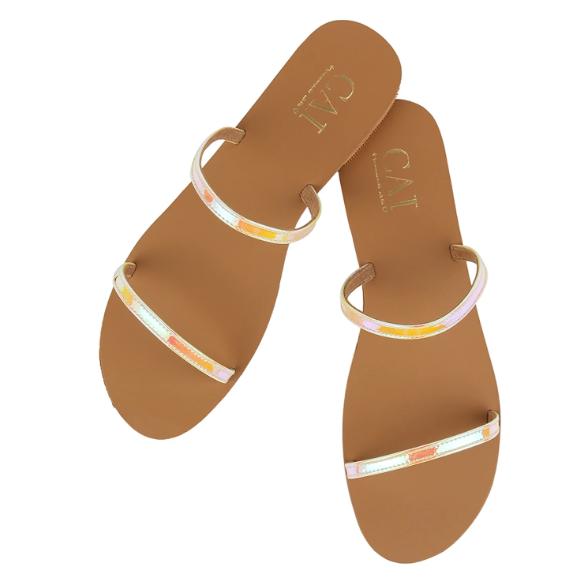 CAI HOLOGRAPHIC SANDAL ON DARAZ
Summer Blazers/Outers
Wearing your thick blazer in a hot summer day/night is downright absurd, be it your zoom presentation with pajama pants or an actual meeting with your formal pants. A light summer blazer does the magic at tight times like this, where you have to wear something formal like a scary and confident blazer. These summer blazers do justice to both your work outfits and fun outfits. Wear it with a formal shirt or top it off on a boyfriend tee shirt, maybe over a dress? Honestly, everything works with it if you just take care of the color co-ordination.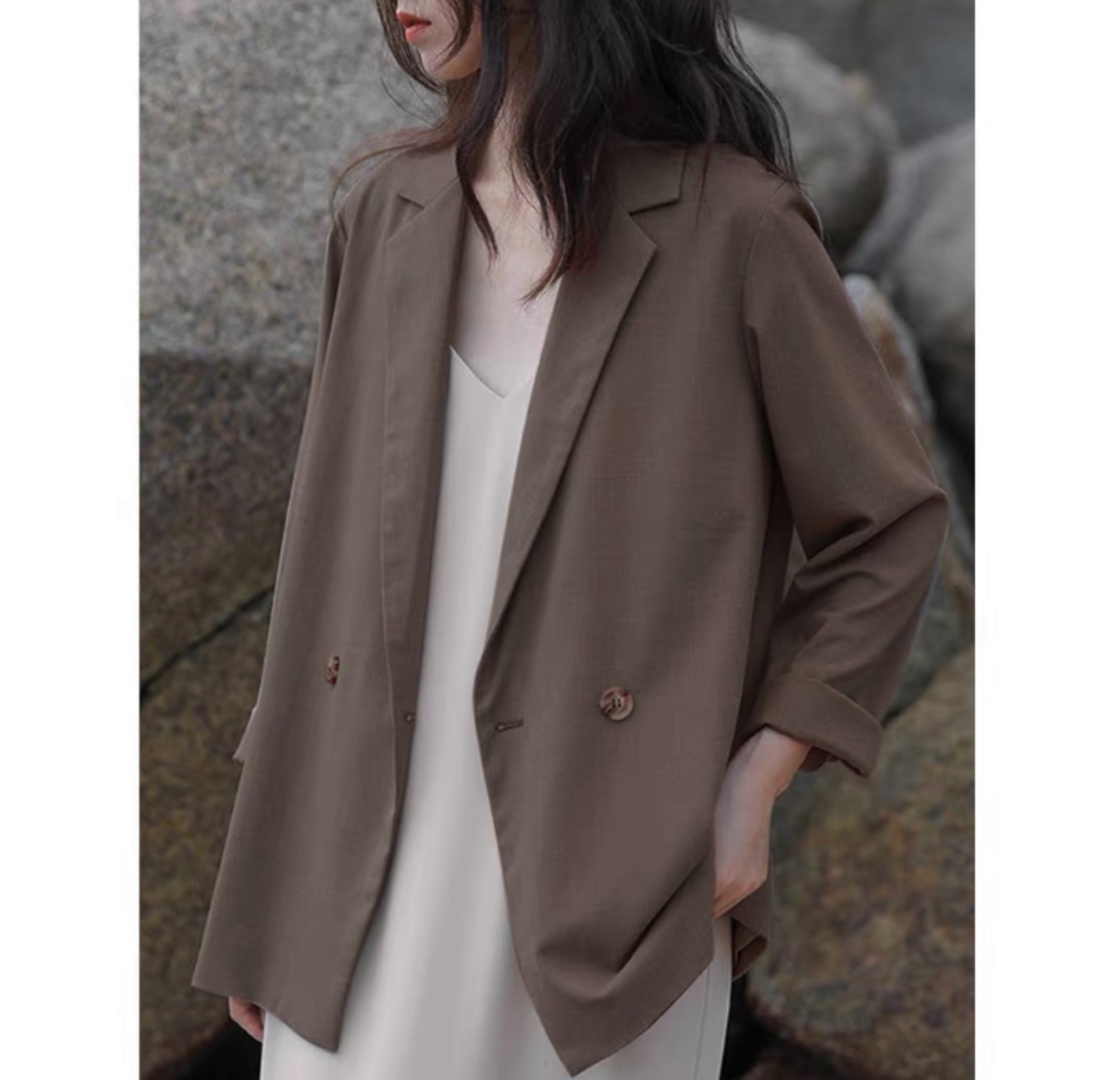 SUMMER BLAZERS FOR WOMEN ON DARAZ
Shades
Get yourself a trendy but UV protected sunglasses. While it is okay to be fashionable, it is crucial to be health conscious too. Protecting your eyes and the area around it is not something to look down on. Talking about the kind of styles to dwell upon this year, we are crushing on the retro style sunglasses. Daraz has a wide range of sunglasses collection to select from. Vist the Daraz website to find a wide assortment of women sunglasses.
CHECK OUT SOME AMAZING SHADES ON DARAZ
Mini Shoulder Bags
Absolutely cute and undeniably sassy, we are crazy crushing on the mini shoulder bags! These mini shoulder bag trend went crazy in 2020 but with the on and off lockdown last year, most of us probably didn't get to flaunt it or get a chance to buy it at all. If you are one of those people, this is your calling! Yes, these cuties have made it to the list of top summer 2021 must-haves. Head to Daraz app/website and find what's best for you from the cutest and trendiest collection of bags. If you're lucky, you might find some of them on discount as well.
GET YOUR MINI SHOULDER BAGS HERE
Masks
Closing off the list of summer must-haves of 2021, we have the ever essential Masks! You never really get enough of them. While some are stocking up on every color of masks to match their outfits, most of us are contemplating if we own too many masks already. But honestly speaking, a sunny yellow top deserves a matching sunny yellow mask. Just go through your outfits and think of the designs or kind of color you want to get it in.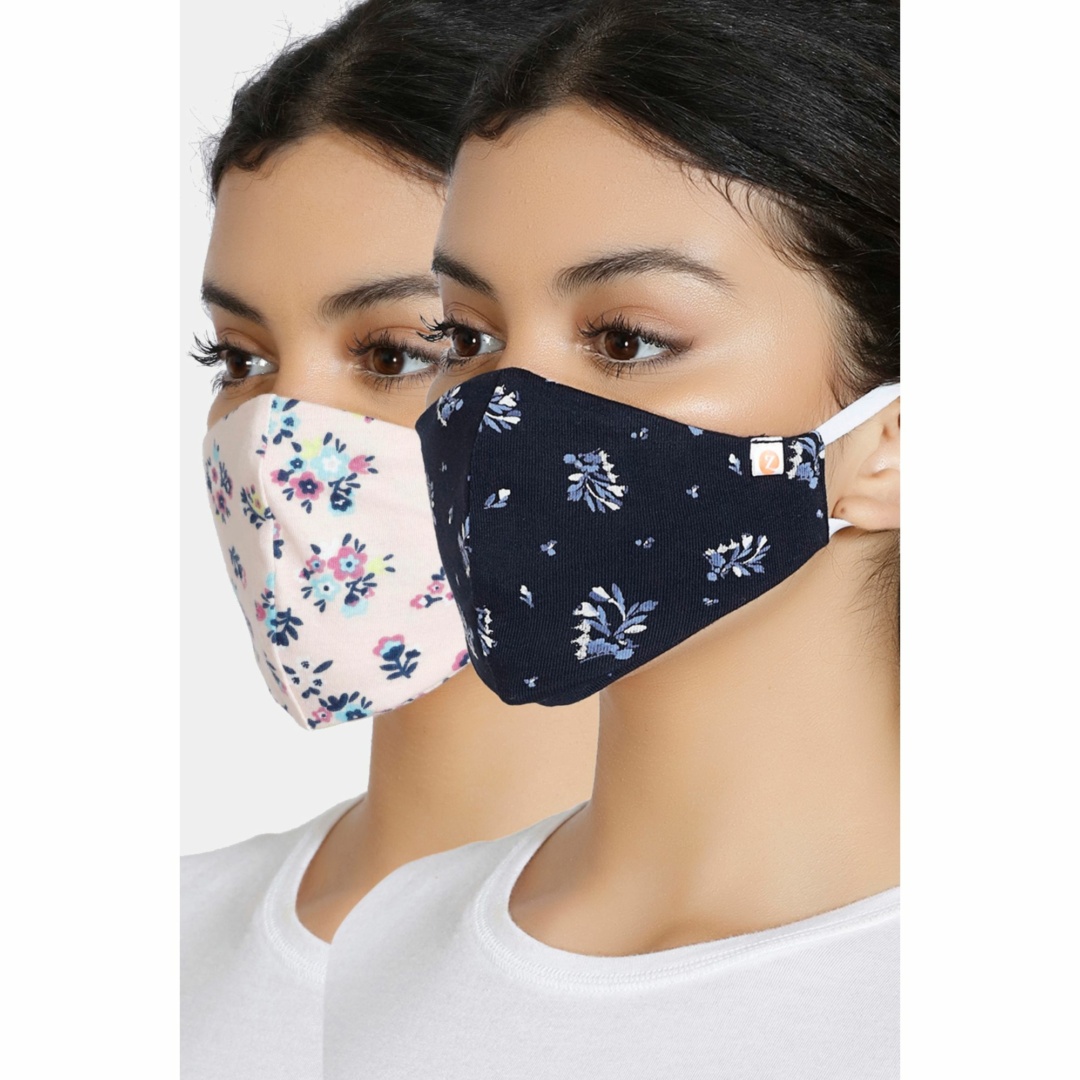 Then while choosing masks, make sure to buy 3 layered masks. Personally speaking, silk masks work great for acne prone skin. A 100% cotton mask is also equally good. If you really like printed masks, Daraz has wide choices on cotton masks for printed ones.
FIND THE PERFECT FACE MASK FOR YOURSELF ON DARAZ
It is pretty tempting to add more things to the list of 2021 summer must-haves but I've tried to mention only the most essential ones. If you think there is more to the list of must-haves, feel free to mention it on the comments at the end of this blog.
BLOG POST WRITTEN BY RASHMITA TULADHAR
Rashmita Tuladhar is a fashion stylist, an entrepreneur, a social media strategist and a writer. She runs her own fashion jewelry/accessories business on Instagram called DEVI By KTMA.
Click the link below to visit her online store.