Today's brand of the day features Rohto who are offering up to 40% off on all its products. If you're new to this, BRAND OF THE DAY is a continuation of 11.11 – the biggest one-day sale. The campaign might have ended, but the sales, offers, deals, and discounts still remain. And the brand of the day is one of those offers. Up until the 19th, each day a select brand will be offering exclusive discounts on all its products on Daraz. so be sure to check them all out!
ABOUT ROHTO
ROHTO Pharmaceutical started in Japan more than a century ago. Founded in 1899, the company makes a wide variety of over-the-counter health care and personal care products for customers in its home market and around the world. And now Rohto has expanded its service to North America, Europe, and Asia. Rohto Mentholatum Nepal Pvt. Ltd. was officially established in Nepal on 22nd June 2018.
LET'S TAKE A LOOK AT WHAT'S IN STORE FOR ROHTO BRAND DAY!
Mentholatum Acne Products
Hada Labo Skincare
Melano CC
You can find more Rohto products on Daraz. So click the link down below and don't miss out on this wonderful chance to own a Rohto appliance.
For BRAND Of The Day, Rohto is offering discounts of up to 40% on all of their amazing products. You'll also be able to find FREE VOUCHERS which you can collect and use to further slash the price. And yes, all the shipping is absolutely FREE!
Customer Reviews for Rohto on Daraz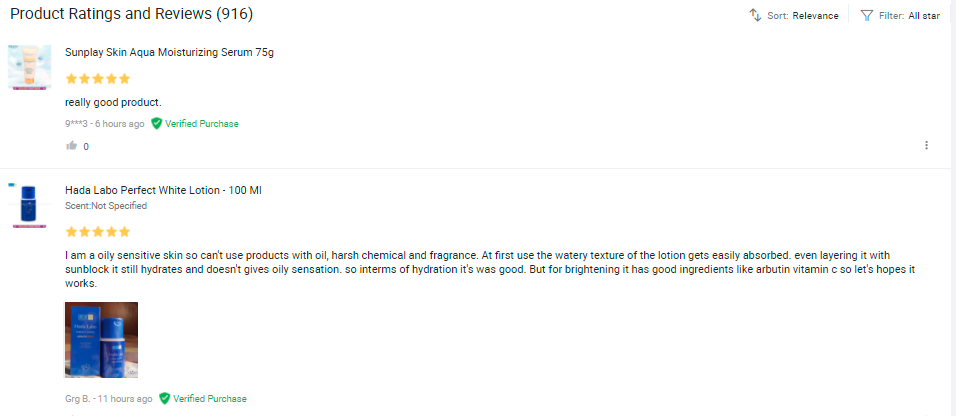 Reminder: This offer starts at 12 AM, MONDAY, 15th November 2021, and will end in 24 hours.
Make sure to add all your favorite Rohto products to your cart so that you don't miss out on them.
CLICK HERE TO VISIT ROHTO'S STORE ON DARAZ