11.11 – the biggest one-day sale has ended but the party sure hasn't. We still have tons of deals, offers, and much more excitement for all our customers. And BRAND OF THE DAY is one of them. Up until the 19th, one particular brand will be offering exclusive deals and discounts on its products. The offer will only be available for just one day so you better not miss out on this.
Today we have Midea – offering up to 15% off on all its products. Click the link below to head over to Daraz and get your hands on some Midea products. 11.11 is not over yet, so DO NOT MISS THIS CHANCE!
ABOUT MIDEA
Midea is the world's leading manufacturer of home appliances. With more than 150,000 employees and presence in over 195 countries, including Nepal, Midea's products touch the lives of millions of people and families through air treatment, refrigeration, laundry, small and large kitchen appliances, water appliances, floor care, and lighting.
Let's look at some of the products available for MIDEA BRAND DAY!
AIR CONDITIONERS
RANGE HOODS
Water Dispensers
You can find more Midea products on Daraz. So click the link down below and don't miss out on this wonderful chance to own a Midea appliance.
For BRAND Of The Day, Midea is offering discounts of up to 15% on all of their amazing products. You'll also be able to find FREE VOUCHERS which you can collect and use to further slash the price. And yes, all the shipping is absolutely FREE!
Customer Reviews For Midea on Daraz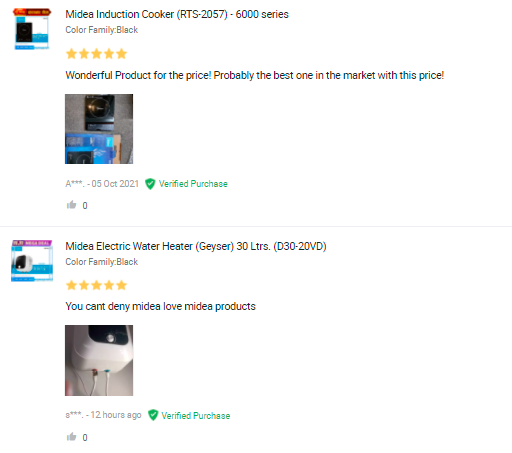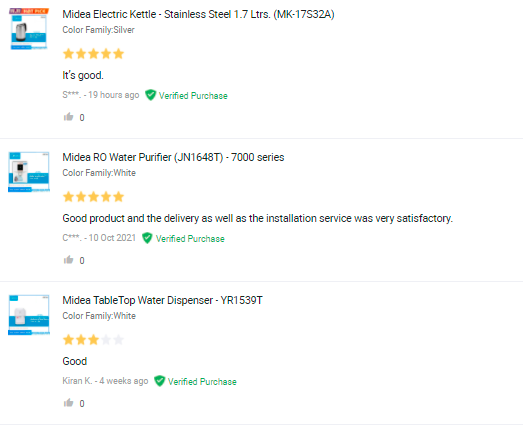 Reminder: This offer starts at 12 AM, SUNDAY, 14th November 2021, and will end in 24 hours.
Make sure to add all your favorite Midea products to your cart so that you don't miss out on them.
CLICK HERE TO VISIT MIDEA'S STORE ON DARAZ