Now that Daraz has launched its annual Dashain Dhamaka Campaign and is on its way to hosting its biggest campaign of the year, 11.11, we sat down with a few of Daraz's leaders from various departments to learn how they prepare for such campaigns, the brainstorming that goes on behind the scenes, their expectations and just get an idea about how things work inside Daraz. So with that said, let's start off with Ms. Samjhana Subedi, who's currently the Chief Customer Officer at Daraz Nepal.
Interviewee: Samjhana Subedi, Chief Customer Officer, Daraz Nepal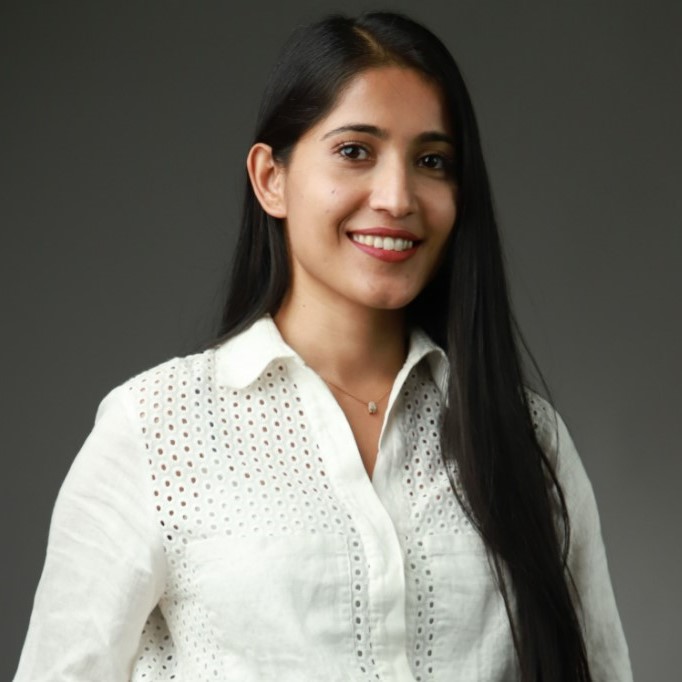 1. Addressing customer concerns can be tricky when it comes to shopping online. What is the easiest way for customers to get support when shopping from Daraz?
One of the most important things about the customer journey is receiving quick and proper service. When most of us think about customer service, the first thing that comes to mind is reaching out when something goes wrong during or after delivery. But that is certainly not the case at Daraz, where we believe customer service should be ready to provide information and support throughout the process, beginning from searching for a product to after-sales. We pay extra attention to ensure that our customers find it easy to partake in our services. One of the easiest and fastest ways to reach us is through Live Chat, where our Live Chat team is available from 7 am to 9 pm throughout the week, except on Saturdays, when we are available from 9 am to 9 pm.
You can connect with our Live Chat team through the app or website. Our Live Chat team will be more than happy to assist our customers throughout their Daraz journey, and we're confident that we'll be able to tackle whatever comes our way. Further, our Chatbot is also available 24/7, ready to help our customers with their basic queries.
2. How is Daraz improving the customer service experience, especially during mega campaigns like Dashain Dhamaka and 11.11?
At Daraz, we're fond of mentioning that our mega campaigns – Dashain Dhamaka and 11.11 – are the culmination of all our efforts throughout the year. Throughout the year, we've made sure to improve our processes and systems so that our customers will have a streamlined experience while purchasing on our platform. Nonetheless, there are bound to be a few snags when dealing with a large scale, as what happens during 11.11. Even in such instances, we're ready to assist our customers every step of the way.
For the campaign duration, we're adding members to our team so that all our customers' queries will be catered to in a timely manner. We're making sure that the quality of our service is top notch with multiple levels of training provided specifically focused on the mega campaigns. We've made many changes in our processes to aid quick resolution when our customers face any problems so that their issues are solved within 24 hours.
Combining all these efforts and many more that are too inane to mention at this point in time, we're steaming into the mega campaigns confident that we'll be able to deliver high-quality service throughout this busy period.
Check out some great deals on Dashain Dhamaka:
Interviewee: Temple Pyakuryal, Chief Commercial Officer, Daraz Nepal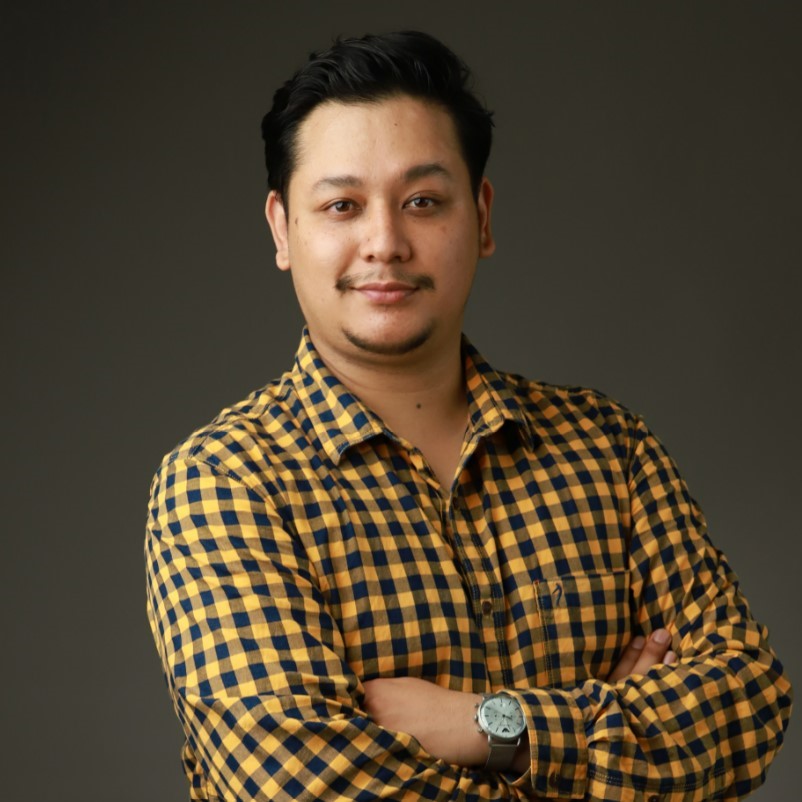 1. Now that your Dashain Dhamaka campaign has officially begun, could you tell us a bit about how you prepare for such mega campaigns, what are your expectations and how you formulate your strategy from a more commercial perspective?
Providing good deals, and quality products while ensuring the best customer experience is at the heart of everything that we do here at Daraz. With the exponential increase in ecommerce adoption in the Nepalese market, the scale of our campaigns have also increased year on year. With this scale, it has become crucial to have the right people in the right roles to drive and execute the campaigns.
From a business perspective, we are constantly working with all the brands and products that our customers know and love to ensure the best prices, the largest variety, and trusted quality. Even this year, we have been working with many brands to get exclusive deals, launches, and offers to our customers in categories like electronics, beauty, fashion, home decor, and many more.
With hundreds of brands like Apple, Xiaomi, Adidas, Mamaearth, Ponds, GoldStar, and NIU joining in on our Dashain Dhamaka Campaign and providing special offerings in their products, we are sure that all our customers will surely be able to find something for themselves and their families this festive season.
2. How does Daraz assure quality and reasonable prices of goods? Especially as the number of sellers and assortment on Daraz rises?
With the rapid growth of the e-commerce industry, we now have over 8000 sellers providing over 1.1m products on our platform. Daraz is an open marketplace where everyone can showcase and sell their products, assuring quality and prices have indeed become more important. For this, we have dedicated structure, people, and governance in place to assure quality and prices and ensure the best customer experience.
Dedicated channels in our app and website, like Daraz Mall, Daraz Mart, and the Beauty Channel to guide customers to our trusted brands and sellers with authentic offerings.
Our robust rating and review system allows users to not only rate the products but also leave your feedback on our delivery hero as well as the services of our sellers. We closely monitor these reviews and take necessary action to ensure the best quality to our customers. These reviews become an integral part of our seller scorecard systems that are in place. The scorecard considers sellers on a wide range of criteria's like return rate, cancellations, negative reviews, customer complaints and takes necessary action to ensure that bad quality sellers and products are minimized on the platform.
We also have teams in place that closely monitor price trends, online as well as offline, to ensure that Daraz as a platform is price competitive and we are providing the best commercial offerings to our customers.
But doing this to an ever-increasing pool of sellers indeed gets difficult. So, we constantly have to evolve and innovate new technologies and processes behind the scenes to address the changing market circumstances. We are nowhere perfect yet, and hence we will constantly put more efforts every year to address this and work towards giving the best customer experience our customers deserve.
Interviewee: Bimal Aryal, Chief Operating Officer, Daraz Nepal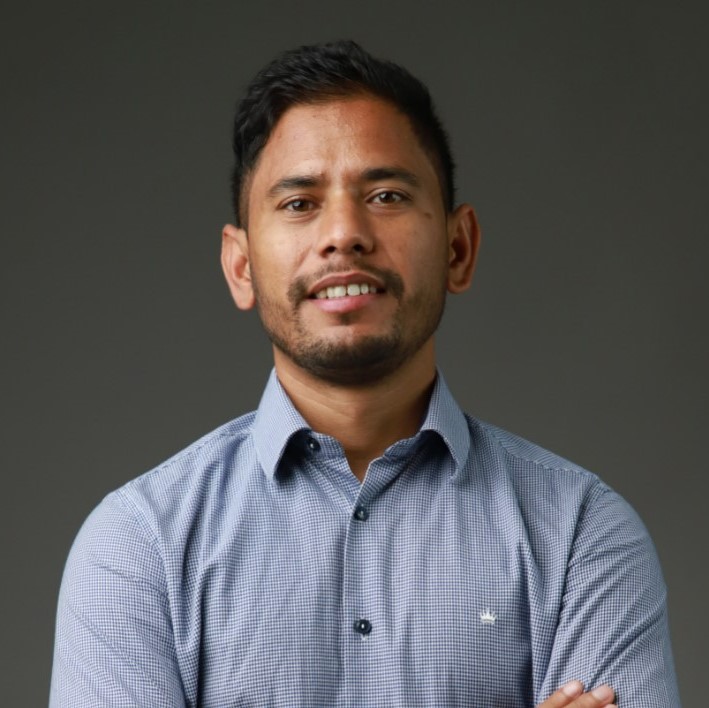 1. You're now running as well as preparing for two major campaigns – Dashain Dhamaka and 11:11 respectively. Speaking in terms of logistics, what's the preparations like given the fact that these two campaigns tend to bring in a large number of orders? How different is the preparation as compared to other Daraz campaigns?
"To fail to prepare is to prepare to fail"; everything starts with proper planning followed by smooth execution. Considering that fact, we have considered four key pillars to execute our Dashain Dhamaka and 11.11 campaigns.
Especially during mega campaigns, our volumes get uplifted exponentially, and it's quite important that we have that infrastructure to support our on-ground operations. We have a robust system with improved product features that help us to monitor the status of every single package seamlessly. We have also ensured that we have a solid logistics network across the country for uninterrupted logistics processes. In this regard, we, along with our delivery partners, have already started securing additional space for our fulfillment and delivery operations targeting these mega campaigns.
Another aspect of the campaign preparation is making people ready. No matter how well we plan, at the end of the day, people execute it. We have already started hiring well in advance so that we have the right and competent skill set to deliver the results at the right time.
It's quite natural that we have lot of inflow of returning and new customers during the campaign, and providing them the best experience is another crucial component of campaign execution. We have different interfaces through which customers interact with us, for example, our delivery heroes, our delivery facility staff, and different channels through which customers reach us.
Throughout the year, we have improved our processes and adopted new tools to make logistics processes user-friendly, hassle-free and simple. Some of the highlights of our improved processes are; seller self-scan, through which we have enabled sellers to scan and handover customer packages in our drop-off facilities without human intervention, and we have also implemented queue management systems in our major facilities where there is a high inflow of sellers and customers. To make the customer return process easy and convenient, we have also expanded our return drop-off network along with our associate partners.
2. Daraz now delivers to 101+ locations across the nation, which can be challenging given the geography of our country. What steps is Daraz taking to make sure that your logistics operations are structured, well defined, and smooth flowing?
It is true that our country doesn't have a good logistics infrastructure, and delivering in more than 100+ cities itself is a challenge.
In order to overcome this challenge, we have collaborated with many logistics partners to make the entire logistics chain scalable and efficient. We work with many partners who have specialized expertise in doing delivery in targeted cities. We continuously support them through transferring our knowledge, technology, and exchange learning from each other. It's quite important to mention here that we are providing technical support to more than 50% of our delivery partners who uses Alibaba technology to manage customer package processing.
We also do a periodic review of performance, and process checks together to ensure we have standardized processes across the country and continuously channel customer feedback to integrate into our product, process, and people strategy.
Need some fashion inspiration for Dashain? Check out the blog below:
Interviewee: Rubin Karmacharya, Sr.People and Organization Manager, Daraz Nepal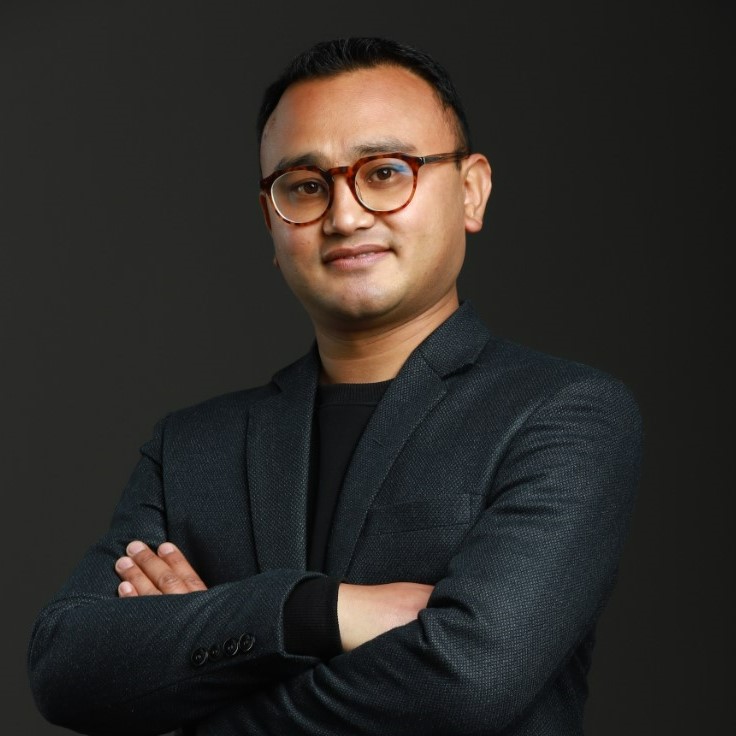 1. Daraz is growing rapidly in Nepal. What separates Daraz from other employers? What benefits and perks do employees receive to make it a desirable place to work?
We really value work-life balance and have our focus on productivity rather than concentrating on working hours. To support this, employees don't need to clock in and clock out at Daraz, which is not common in Nepal's corporate environment, where the working culture is still focused on employees completing their full quota of work hours. This has provided employees with the freedom to show their potential even more and have given them the space to be effective and productive.
We always provide benefits in line with the prevailing labor law. In addition to this, we have highly focused on parental support since it is once in a lifetime moment for our employees, hence we have 4 months of maternity leave and 3 weeks of paternity leave with one year of flexible working hours and work from home facility for new parents. This has certainly helped new parents to continue their career without compromising on time they need to give to their family.
In addition to this, the fun working environment, flat hierarchies, great learning opportunities, periodic engagement activities, people centric culture all separate daraz from other employers.
2. During mega campaigns like 11.11, Daraz often puts out a call to hire thousands of delivery heroes. Is that happening this year as well?
Definitely, this year also 11.11 will be huge. We focus on customer experience during these campaigns by processing thousands of orders within 2 or 3 days, that's why we hire in huge numbers. This year also we have already started the hiring process not only for the Delivery heroes, but we have substantial numbers to hire in our Customer Care department and Operators at our different hubs inside and outside the valley.
If anyone wants to apply, then they can apply via this link: https://bit.ly/3dqFvMO