No Dashain is complete without a mouthwatering mutton dish and this easy yet delectable mutton curry recipe using ingredients from Daraz is the perfect way to impress your guests with a delicious festive feast. Tasty and filling when paired with rice and all your delectable side dishes and achaars, mutton curry is definitely a satisfying crowd pleaser.
So, without further ado, let's learn how to make a Dashain staple – mutton curry!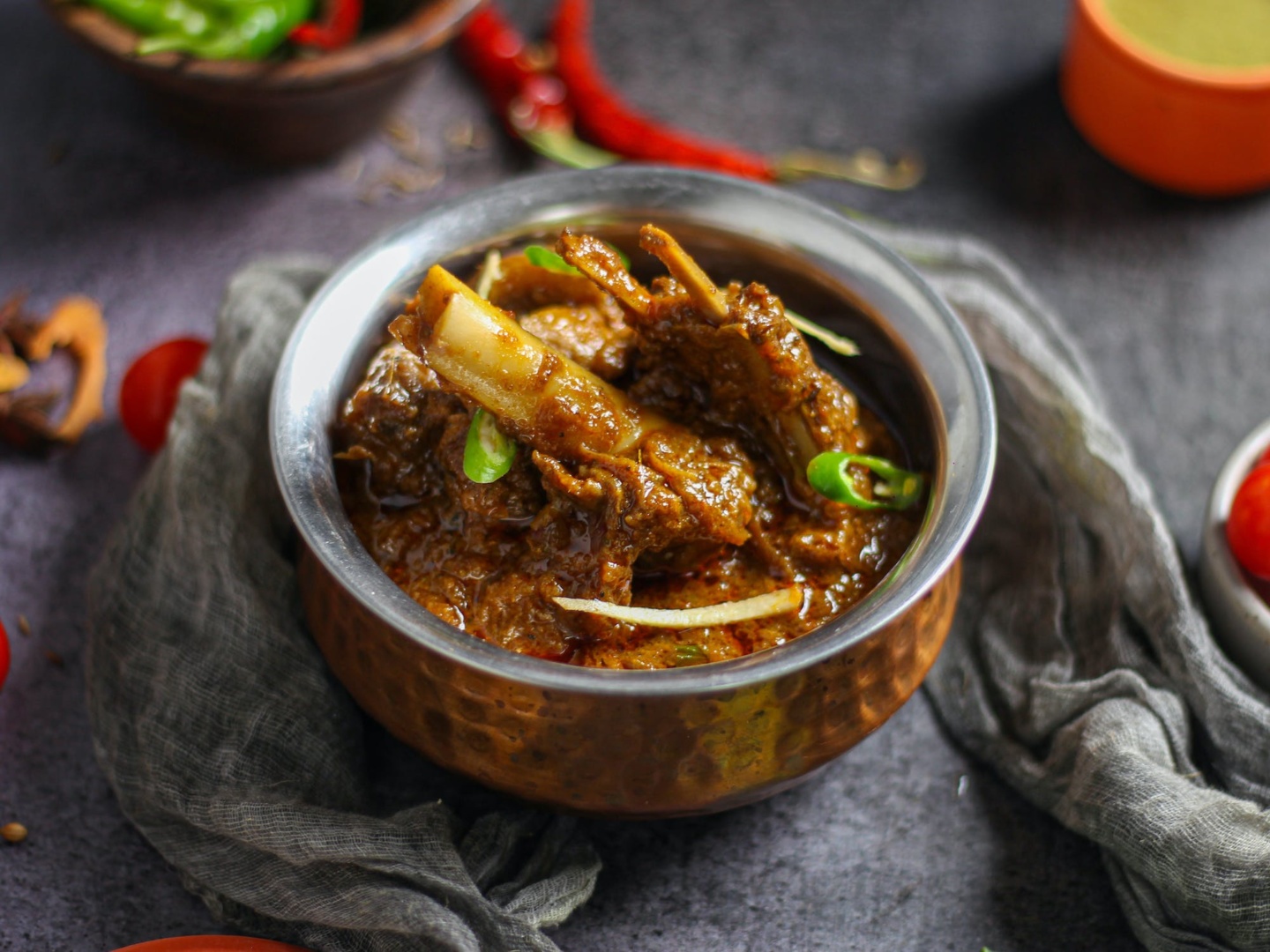 Ingredients
Marinade:
Mutton (500g)
Yogurt (2tbsp)
Ginger (0.75tsp)
Garlic (0.75tsp)
Turmeric (0.25tsp)
Red Chili Powder (0.5tsp)
Curry:
Oil (1.5tbsp)
Cardamom (2)
Cinnamon (1 inch)
Onion (1 cup)
Tomato Puree (1 can)
Green Chilies (1-2)
Meat Masala (2tsp)
Water (0.5 cup)
Bay Leaf (1)
Preparation:
Mix together all the ingredients for the marinade.
Set aside for 1 hour or in the refrigerator overnight to marinate until tender.
If refrigerated, leave outside for half an hour before cooking.
Directions:
Heat oil in a pan.
Add bay leaf, cinnamon, and cardamom and sauté for 2-3 minutes.
Put in onions and green chilies and sauté until the onions turn translucent or start browning slightly.
Lower the flame, add the marinated mutton and sauté for 5-7 minutes.
Cover the mutton curry and cook for 10 minutes.
Add meat masala and sauté for another 2-3 minutes.
Add the tomato paste and cook for 5-7 minutes.
Pour in water and mix well.
Cook until soft and tender, adding water periodically as you go.
Let simmer for a few minutes. Add more salt or masala to your taste.
Garnish with coriander leaves.
Let us know if you're planning on trying this recipe out for yourself this Dashain and be sure to post photos of the result!
Happy Dashain. Happy Shopping!