Oily skin is really a great deal to take care of. And when it comes to the summer season, oily skin types are likely to be more prone to allergies and other skin defects.
While the summer season is a challenge for skincare, Daraz has brought various products that can help you take care of your oily skin. Hover over some of the products featured below and see if you find your essential ones.
L'Oréal Paris Infallible 32h Foundation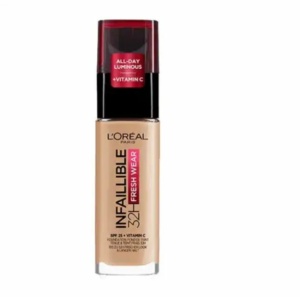 L'Oreal Paris Infallible 32h Foundation is the perfect foundation for oily skin. The abundance of Vitamin C and SPF 25 assures the glow in your skin while its water-proof and transfer-proof features ensure the more out of the product.
The foundation comes with a velvet finish and a fluid texture that helps cover up skin imperfections and gives a natural look.
Pros
Easy To Blend
Water-Proof
Transfer-Proof
Cons
Need to moisturize the skin to avoid dry patches.
Maybelline New York Super Stay Full Coverage Foundation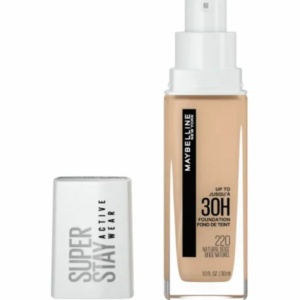 Maybelline New York Foundation's oil-free compounds help you understand its better use for oily skin. This lightweight foundation features a 30-hour full coverage and is verified with a dermatologist test.
The main feature of this product is that it does not clog pores in your skin and gives your skin a natural look. You can use your fingertip, a Maybelline blender, or a makeup sponge to apply this foundation.
Pros
Sustainable And Gives A Full Coverage
Water Resistant
Easy To Use
Cons
Not a good choice for the dry skin types
Revlon Colorstay Make-Up Foundation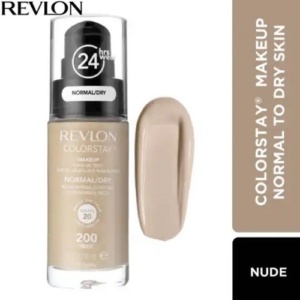 Revlon Colorstay Make-up Foundation's hyaluronic acid directs your skin to get hydrated over time. In addition, it ensures a natural finish to oily skin – it comes with a broad spectrum SPF 20 that helps you protect your skin from sunburn for 24 hours.
This foundation features a liquid texture and comes, and you can find this product in a nude color group.
Pros
24 Hours Full Coverage
Oil-Free
Great Shade Range
Estée Lauder Double Wear Stay-in-Place Makeup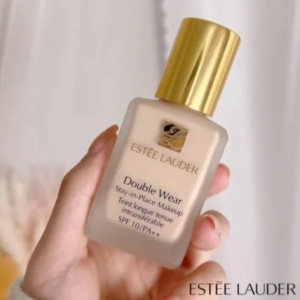 Estée Lauder Double Wear Stay-in-Place is a lightweight foundation that is oil-free and gives your skin a natural finish. Since it is available in multiple shades, such as cool, warm, and neutral undertones, it is considered for all skin complexions.
This product has a matte texture and comes in a liquid formulation. Most importantly, it has 24-Hour coverage, and its ingredients, such as Cyclopentasiloxane, help your oily skin dry quickly. Moreover, it features SPF10 for the sun-protection.
Pros
Oil-Free
SPF10 for Sun Protection
Transfer-Free
Cons
Price Tag
Needs Moisturization
These listed products might be a great choice since they are lightweight products with perfect SPF value and coverage. Daraz features even more lightweight foundations for oily skin types, which you can get from our stores. While the summer is near, stay updated with your skincare procedures and product management.