Proudly Nepali, the name itself means a lot when it comes to online sales of products on Daraz. Daraz offers a platform for numerous products under it that are manufactured in Nepal and distributed to customers all over the country. And the motive behind its venture also aligns with the company's motto, which is to uplift Nepali Sellers and Nepali Products.
You can surf Daraz App/Website to score a local purchase that is high quality, durable, and budget-friendly. Here are what you should know about Proudly Nepali!
Proudly Nepali | History And Mission
Proudly Nepali was started in June 2022 on the Daraz Platform, hoping to serve its customers with top-notch and quality Nepali products online. While Daraz Nepal serves as the best platform to grow small and medium businesses on a local level, Proudly Nepali is the golden addon to take it to the next level.
The major of Proudly Nepali is to empower Nepali sellers and Nepali products. With that, it includes more than 300 Nepali brands and SMEs nationwide. Similarly, another motive of this platform is to avail local products to the customers at a reasonable price, hoping to build brand trust, visibility, and increased sales and revenue.
Highlighting Partnerships of Proudly Nepali
One of the primary reasons for starting Proudly Nepali was to create an inclusive marketplace comprising local products and services from different vendors. Hence, the initiation has served well, and now Proudly Nepali has more than 300 Nepali Brands under it, offering a wide range of products.
Similarly, it has worked for women's inclusivity in different businesses and entrepreneurship. Working with that, Proudly Nepali has partnered with FNCCI, NYEF, UNICEF, SWADF, and other organizations to widen its reach to SMEs. Similarly, the platform has conducted over 15 workshops to empower women entrepreneurs in the past ten months.
Proudly Nepali Products You Should Consider Buying
Basantapur-1 Purse For Women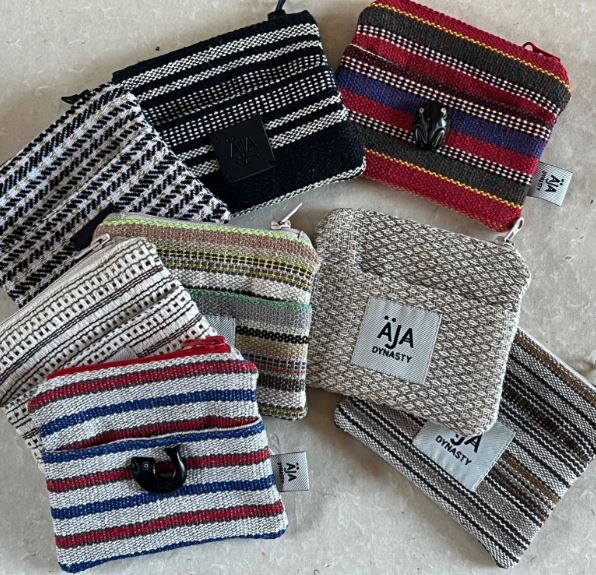 A Nepali brand makes Basantapur-1 Purse with an international background. It is made from handloom cotton, which is high quality, durable, and easy to carry.
This purse is designed for women, and its authentic build attracts people the most. Similarly, it has a reasonable price of NRs. 600 on Daraz. It features Nepali cotton fabric with a unique carved button, which allows good ventilation to the inner compartments and gives it a fashionable and chic style.
Ramala Purse For Women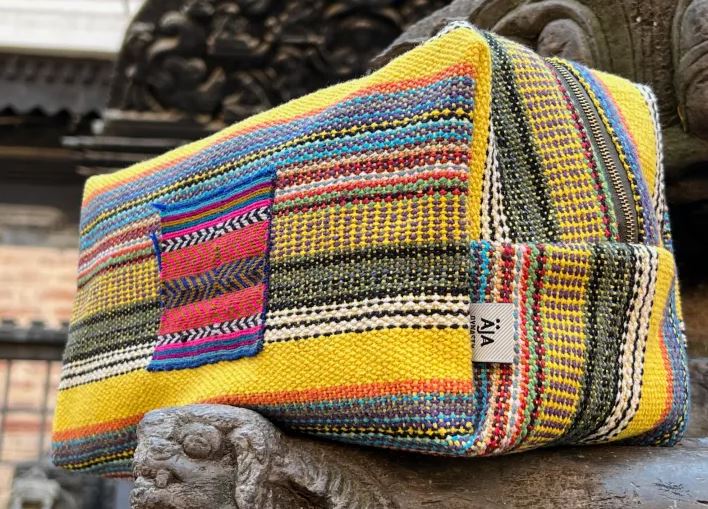 If you are looking for a comfortable and durable mini bag to carry your keyrings, mobile phones, or other accessories, then Ramala Purse is the best choice. This product is proudly manufactured in Nepal using high-quality fabric cotton, which is also easy to carry and durable. So whether you are an avid traveler or office worker, it provides the best service.
Ramala Purse for women is 25cm x 14cm x 12cm, and it can fit inside your regular backpack. So there's no need to worry about its carriage during your travel. It comes with a handmade timing belt piece inside a box, which costs only NRs—1750 on Daraz.
Hand Made Wooden Home Decor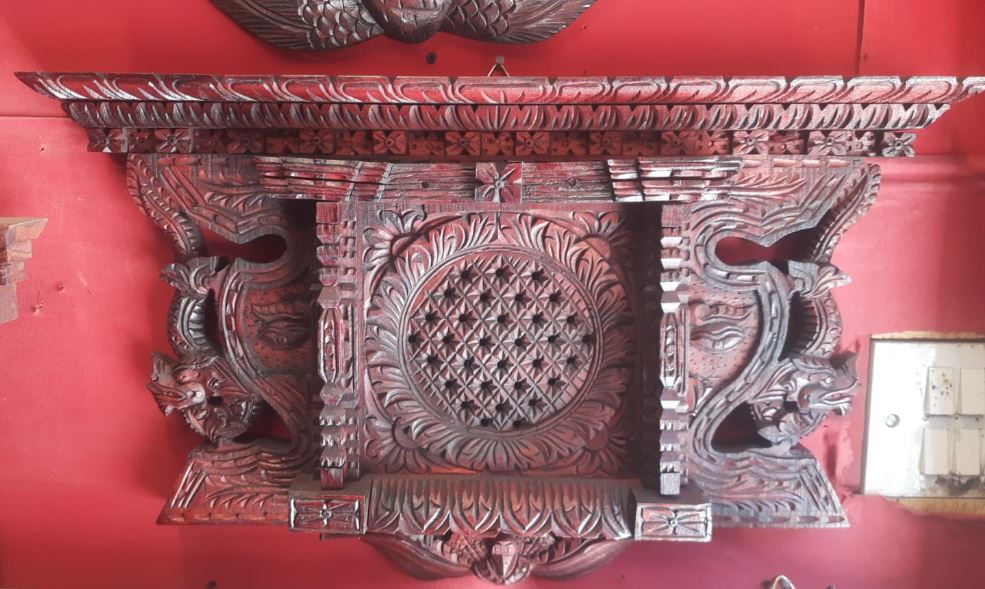 Want to give your room a classy and premium look? Why not purchase a Hand Made Wooden Home Decor from Daraz? It only costs NRs. 6,999 and comes with an imprint of ancient Aakhijhayel Design.
It represents the arts and artifacts passed down from generation to generation in Nepal. This product is made of wood and serves best on your table or wall, giving an eye-pleasing look to your room and space.
These products featured from Proudly Nepali are some of the picks from more than 300 sellers. You can go through the Proudly Nepali page on Daraz and purchase the product you like. You can also search for different deals and offers and score fruitful discounts during your purchase.
Happy Shopping!