Learn steps to get that perfect Instagram Snap
Are you struggling to get that perfect Instagram picture? Are you bombarded by pretty and beautiful pictures of others on your Instagram feed?
Well, it turns out there are some easy and simple tips that you can apply to get that perfect Instagram snap. You will not need a photography degree or high-end cameras, just follow these steps and get those eye-catching snaps.
Don't use Instagram
Don't use Instagram's camera app to take pictures. The Instagram's camera app is limited in functionalities. It doesn't let you zoom and crops your photos into squares. As a result, you can't get that classic shot with it.
Take pictures through your phone's camera or a normal camera. There are ton of things you can do with your camera or your phone's camera app like adjust the exposure, focus, zoom, etc.
The Rule of Thirds
The "Rule of Thirds" is a well-known method of photographic composition. This method will help you take well balanced and interesting photographs.
Its basic principle is to divide your image in 9 equal parts or thirds. Turn on the grid function on your camera. Use a grid of three horizontal and three vertical lines to divide the image into 9 parts. After you do this, place your subject of the picture or the main elements in the intersections or along the lines.
One more thing, it isn't necessary to follow this rule, but it can surely help you create some cool images when done correctly.
Be Very Very Still!
A steady hand is the key to a good photo. You need to be stable otherwise your photos will be blurry. Find something to support yourself like a table, bench, etc.
Or, just get a tripod! You can get a mini-tripod or gorillapod to get those clear crisp pictures.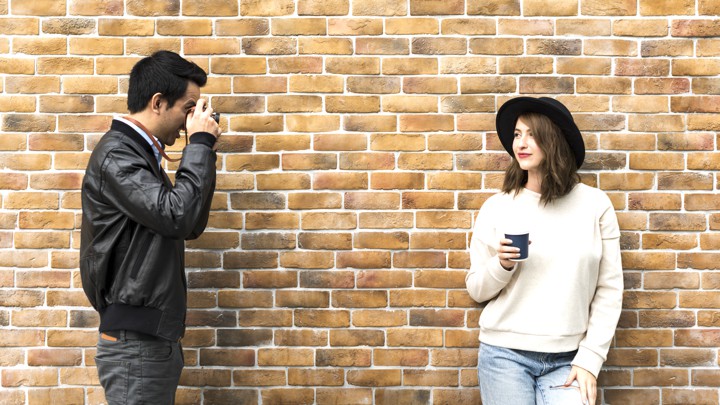 Focus is The Key!
Focus is another important factor to get that masterpiece. Most phone cameras aren't so good with zooming capabilities.
So, in order to get really good photos, you might want to consider getting yourself a decent camera. Camera prices in Nepal vary a lot. However, you can find a decent camera at a reasonable price. But, don't expect to get a DSLR under something like NRs. 20, 000. If you don't want to spend so much, make the best out of your current camera.
Always look for good lighting and get closer to your point of interest to get a good focus. Most smartphones also have a function of locking focus and exposure. Make sure to make good use of that. All you need to do is to give a tap on your phone's screen to lock the focus.
Composition
Look for the best camera angles, balance and lighting. Firstly, scan through your background. Secondly, isolate the object you want to take the picture of from the background. Thirdly, keep your focus and hand still, and click!
A Bit of Touchup is OK!
There are hundreds of apps out there to touch up or edit your pictures. Make sure to make good use of them but don't overdo it.
According to a recent study, photos with filters are more likely to be viewed and commented. Furthermore, the most popular photos are ones with warm filters, well defined contrasts and greater exposure. Note that photos with age effects and saturation effects weren't found to be as popular. And as mentioned before, just don't overdo it.
Bring on The Vibrancy!
When you can't get that perfect lighting just boost your brightness and contrast by a bit. This can easily turn pictures otherwise ruined by excess light or under-exposure into more vivid snaps.
Cleanliness is Important!
You are following all the steps yet your images aren't coming out as expected. Why could that be happening? Well, look no further, it just might be that your lens needs a little cleaning.
Use Natural Light
To get brilliant pictures, you should be able to use the natural light to your best advantage. Pictures can come out different according to the time of day, where you are facing your camera towards or the weather.
Gets Some Phone Accessories!
The market is filled with smartphone camera accessories these days. You can get macro, wide-angled and fish-eye lenses designed just for smart phones. Make sure to make use of them!
Or, Get a DSLR!
If you want the best photo quality, get a DSLR. DSLRs have better resolution, color depth, and dynamic range. In addition, DSLRS enable you to take pictures of fast moving objects. Its quick and precise focus help you to get those extraordinary pictures. Unfortunately, DSLRS are quite expensive. And, if you don't follow the steps above, even a DSLR can't get you that perfect pic. However, if you still want to get one and don't want to spend much, you can get plenty of used DSRLS on sale on some online sites.