Daraz has just introduced a new feature on Daraz platform called Instant Messaging. This new feature lets the buyers and sellers communicate effectively in real time. Through this new feature, buyers can now directly chat with sellers regarding products and seek advice which allow them to make more informed purchase decisions.

How will Instant Messaging help the Customer?
Daraz offers customers an assortment of more than 200k products, which includes everything from high tech electronic devices to everyday use household items. And so, Daraz understands that in order to select the right product from this vast category, customers need assurances on quality. Therefore, this new feature provide buyers the information they need to place a satisfactory order.
How will it help the Seller?

Through Instant Messaging, customers can initiate a conversation with more than 2400 sellers on the app. Also, sellers are available to readily respond to customer queries. Consequently, this gives customers the knowledge needed to make informed purchasing decisions. Customers can remain in contact with sellers even after they have placed their order and received their product if they require further assistance.

For sellers, Daraz Instant Messaging is a way to communicate with potential customers and understand the demands in the market. Sellers can also get a good idea on how to improve product quality and understand how customers form purchasing decisions. They can improve their customer service and build relationships with customers. With instant messaging, sellers can increase their sales by simply answering the customers' queries.

Read: How to be a Seller on Daraz
To chat with a seller, customers can go to the Daraz app, select a product and tap on the chat button on the Daraz app and website.
How to Chat with a Seller?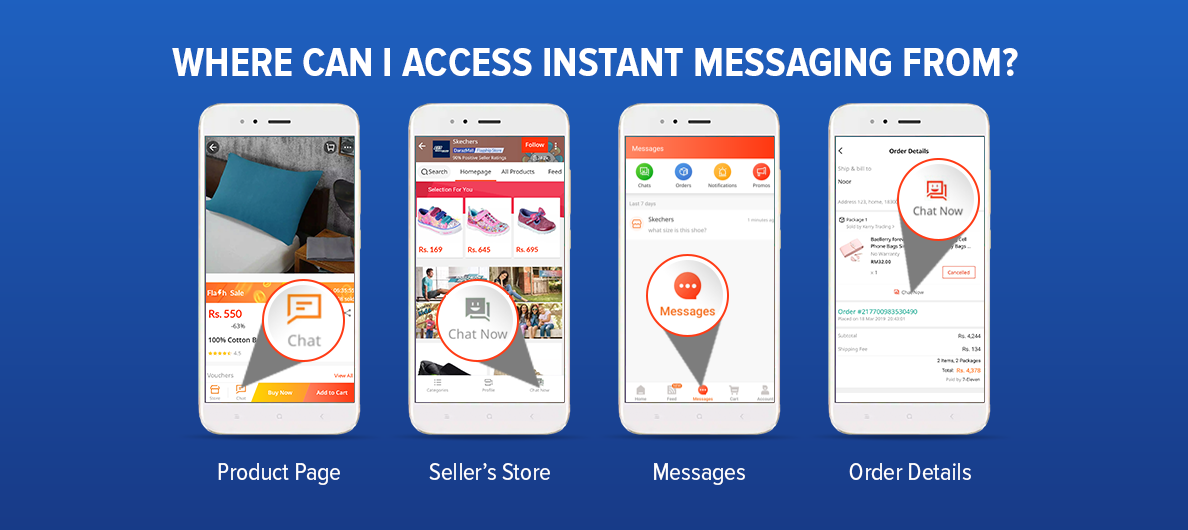 Talking about the benefits of Instant Messaging, Managing Director of Daraz Nepal, Jai Kavi stated,
Daraz is always working on innovative ideas to improve the relationship with the customers. Introduction of Instant Messaging is very important as it provides our users with an accurate picture of online shopping. This will help us build a relationship of trust with our customers.

Jai Kavi, Managing Director, Daraz Nepal,
Conclusion
Moreover, Daraz works continuously on developing the most efficient after-sales service to help users with information concerning payments, delivery issues and return of product. Free and easy return without any cost is a unique feature for Daraz. Instant Messaging service is introduced to complement the already existing features such as Daraz Online Shopping Reviews, Customer Image Reviews, Seller Reviews, and Q&A.