The sudden rise of COVID-19 forced us to stay home. No longer could we step outside for our daily errands and our duties. We had to shift our way of life. We had to come up with ways which enabled us to go back to the way things were. Things like office works, meeting up with friends and family members was now only possible online. And that is where Zoom came into play.
By now you probably have a decent idea about Zoom and how it works. It's basically a video conferencing platform which we use to communicate with one another. And that is exactly what we have been doing ever since COVID-19 came into existence.
While for the majority of us, the COVID-19 pandemic and the subsequent lockdown was a massive problem. But for Zoom, it turned out to be a blessing in disguise. And that is exactly what we will be looking at today – The rise of Zoom amidst a global pandemic.
Background
Zoom was launched back in 2011 by former WebEx corporate Vice President Eric Yuan. During Zoom's initial years, it faced a lot of scrutiny and doubts from investors who were concerned about the fact that it brought nothing new to the table. The video-conferencing market was at that time dominated by the likes of Microsoft and Cisco. But Yuan had his faith in his project and in time it paid him back in full.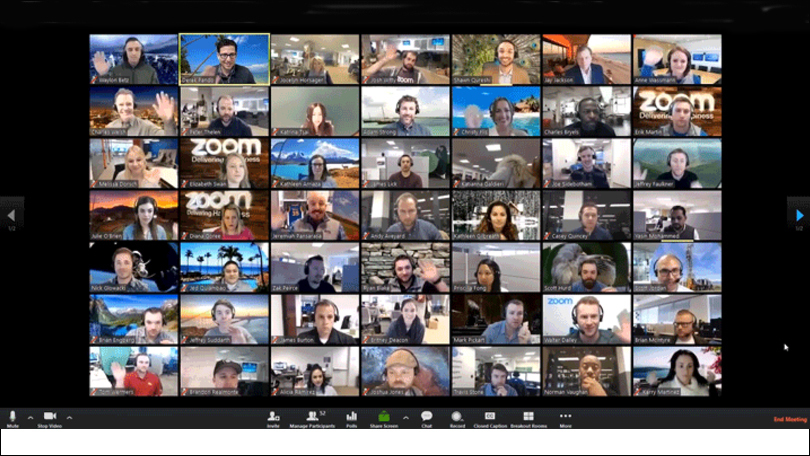 Amongst his reasons for developing Zoom, Yuan credits it for one reason. During his youth, he and his then girlfriend-now wife, lived far from one another and they had to constantly travel long distances to meet up with one another. To counter that, Yuan came with the concept for Zoom. He also envisioned it being used for business affairs. His idea about a video conferencing platform that could operate on smartphones and which was easier to use was what made Zoom stand out from the rest.
Growth
Zoom's growth over the years was quite stable. It kept growing at a steady rate. It was only when the pandemic started, Zoom's growth skyrocketed. Zoom's sales and profits from May 2020- July 2020 was higher than its sales and profits throughout the entirety of 2019. Let's look into that.
Once the COVID pandemic caused worldwide lockdowns, video meetings became as essential part of our work. Whether you're a school student, a teacher, an office employee, online video meetings was the only way we could connect and complete our daily tasks. And Zoom was the perfect platform for that. Zoom was free, easy to download and function on all devices – PC, laptops, smartphones & tablets. As a result, it became the go to platform for every occasion.
According to the company itself, Zoom daily users increased upto 200 million by March 2020. Massive growth in such a short period of time considering the fact that it had about 10 million users back in December of 2019. Keeping up with that pace, Zoom's daily downloads also increased 30x year over year. And it was also the number one top free iPhone app in the US. Amazing!
Zoom's primary revenues comes for its Zoom packages which offer different services at different prices. The priced packages are basically used by big corporations and business houses. The average customers can use it for free. However, the free version does not provide as much services as the other paid services.
In 2020, Zoom's sale soared 326% upto $2.6 billion. And profits skyrocketed from $21.7 million to $671.5 million. And CEO Eric expects the rise in sales to continue. He expects the sales to increase by 40% upto $3.7 billion in 2021.
It's fair to say that Zoom lived up to its name.
Security Concerns
As the number of Zoom users kept on growing, security concerns started growing. A new trend of sorts called "Zoombombing" started to rise. It's basically a situation where a malicious user or users will join any Zoom meeting and will then proceed to show explicit or disturbing images. It also came under scrutiny when it was revealed that it sent out users data to Facebook, had made false claims about its app having end-to-end encryption and when it allowed the meeting hosts to track all its attendees.
Founder and CEO Eric Yuan publicly apologized for the security issues and noted that the company had been rolling out newer more stricter security polices. While the security issues arose concerns for Zoom, its ever-growing user base also seemed to bring in some sort of issues. The growing user base forced Zoom to invest and expand its capacity to hold new users, most of whom are using the platform for free.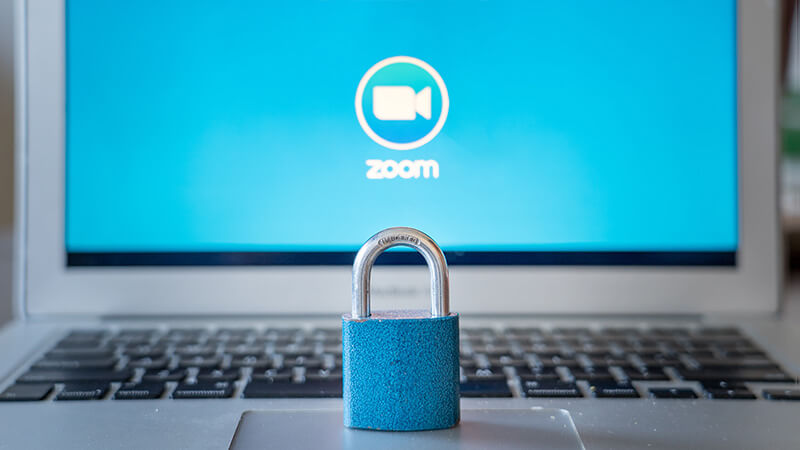 The COVID pandemic was surely a blessing for Zoom. From once just a video sharing platform to now being synonymous with the word video sharing, Zoom surely has come a long way. But what about the future? It's inevitable that the COVID pandemic will end and offices will soon resort to moving away from the work from home scenario. What then? What will happen to Zoom? Will it come crashing down?
Yuan says they're not sure what will happen. In quite a few number of interviews, Yuan has gone on to state that they do not have any idea what will happen when the COVID pandemic is gone. Whatever the case, it would be wrong to say Zoom would come crashing down. Even if we were to go back to the way things were, we would just have added an extra piece into our arsenal. We've seen how useful Zoom is and how easy it is for us. Businesses who have dealings outside their own zone can and will definitely use Zoom. Long distance relationships, family gatherings and so, all is possible through Zoom. Like it or not, Zoom is here to stay.
And now, you can buy Zoom packages on Daraz. If you want the premium Zoom package, head on over to the Daraz website or click the link below.