The most awaited festival of Haritalika Teej is approaching and rightly so, Daraz is offering up to 60% off on Teej clothing and accessories along with exciting vouchers for all the ladies out there. Haritalika Teej is a lively festival, celebrated by Hindu women all across the country. Women indulge in a 24-hour fasting session clad in glamorous red sarees, shiny potey, shimmery bangles, red tika, and many such accessories.
Now the question is, LADIES! Which Sari look do you want to flaunt for Teej this year? Isn't this the perfect time to indulge in some amazing shopping spree? I've gathered some of my favorite picks from Daraz to create four different looks for Teej. You can click the links below the pictures to head straight over to learn more about each of the products.
The Royal Affair
If your style is all about class and elegance, you will love the royal look in the Banarasi Sarees. Since Teej is all about red, you can go full red or go for a mixed one. This Maroon/Golden Banarasi Silk Saree is absolutely stunning and sophisticated. There is minimal drama going on, but it will definitely make people talk. Elevate this look further by pairing it with a rani haar-style pote or Tilhari on a full-sleeved or a quarter-sleeved blouse; with a closed neck.
Check out Banarasi Saree's Here
Another one is a head-turner; it is the Banarasi sari with a green body and red pleats. The green on red adds a gist of fun to the sophisticated and conservative look. As for hair, you can do sleek pulled-back hair. Use a classic white Gajra to elevate your hair game.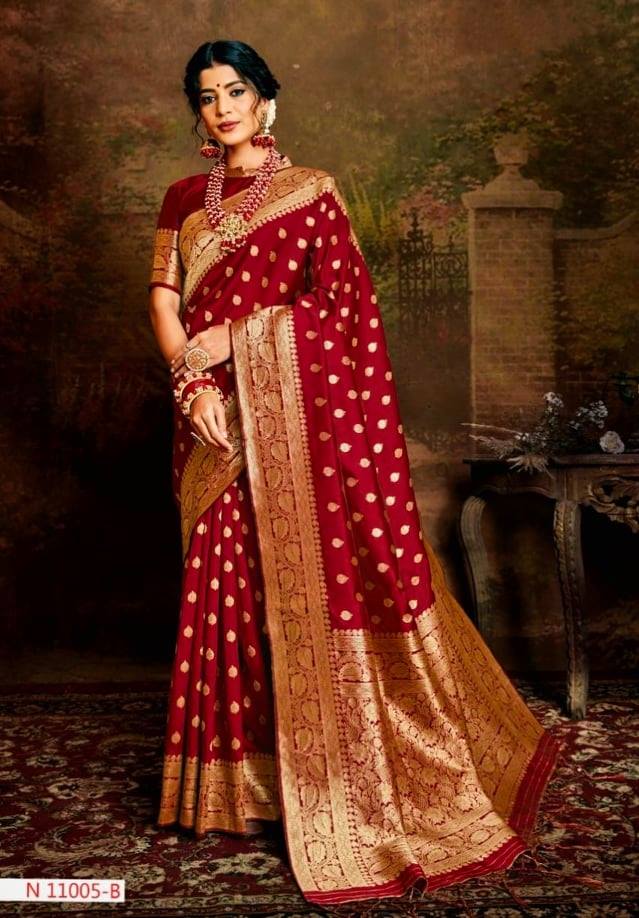 FIND MORE BANARASI SAREE'S HERE
The Bollywood Glam
We all want to be glamorous and gorgeous dancing to the beat of Desi Girl. Teej get-togethers are all about dancing and having fun. Create a glam look for yourself with a red sequin sari with a sleeveless blouse and groove into your favorite Teej songs. Style your hair with a rose Gajra. Go for soft curls and tie it up in a loose bun. This hairstyle is both stylish and comfortable.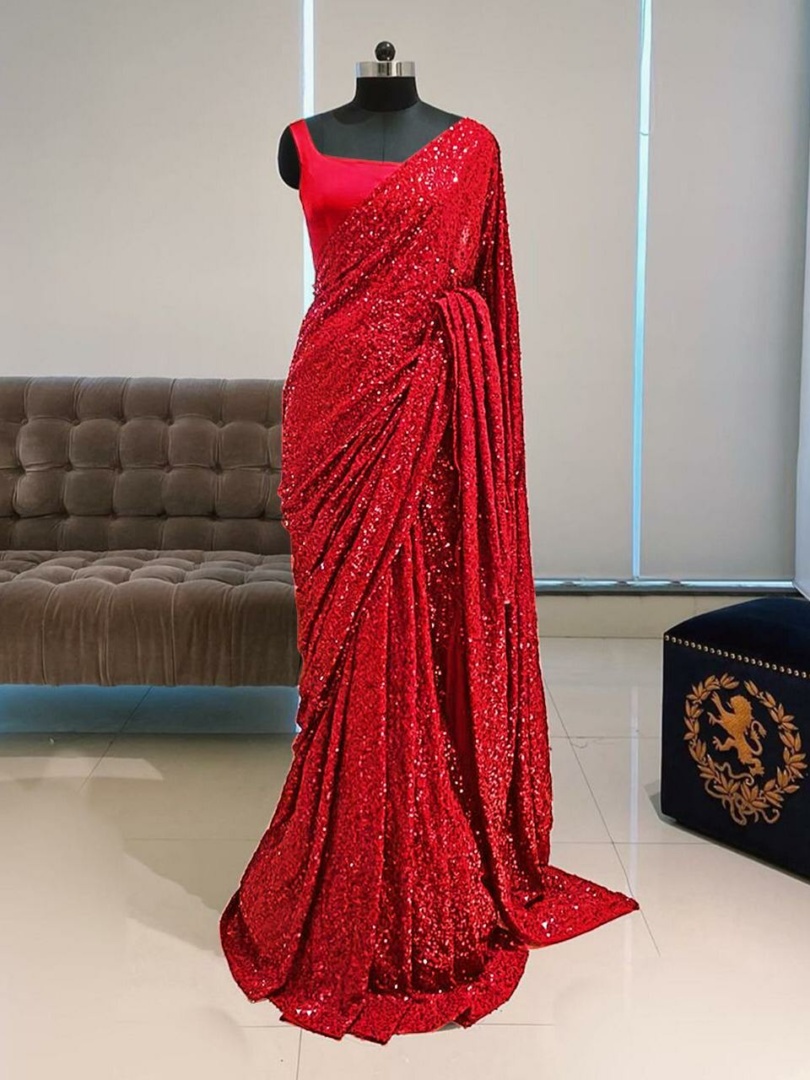 CHECK IT OUT FOR YOURSELF ON DARAZ
Posh and Pretty
Do you love looking classy and elegant but don't like Banarasi Sarees? Go for a heavy and detailed blouse but stay subtle on the Sari. This Red Organza Silk Saree is just perfect if you want to carry that posh look. You can also rock the Deepika Padukone Classic Look in this saree with sleek pulled-back hair, pairing up with Choker style Necklace and heavy earrings. This is my personal favorite because it is neither too less nor too much.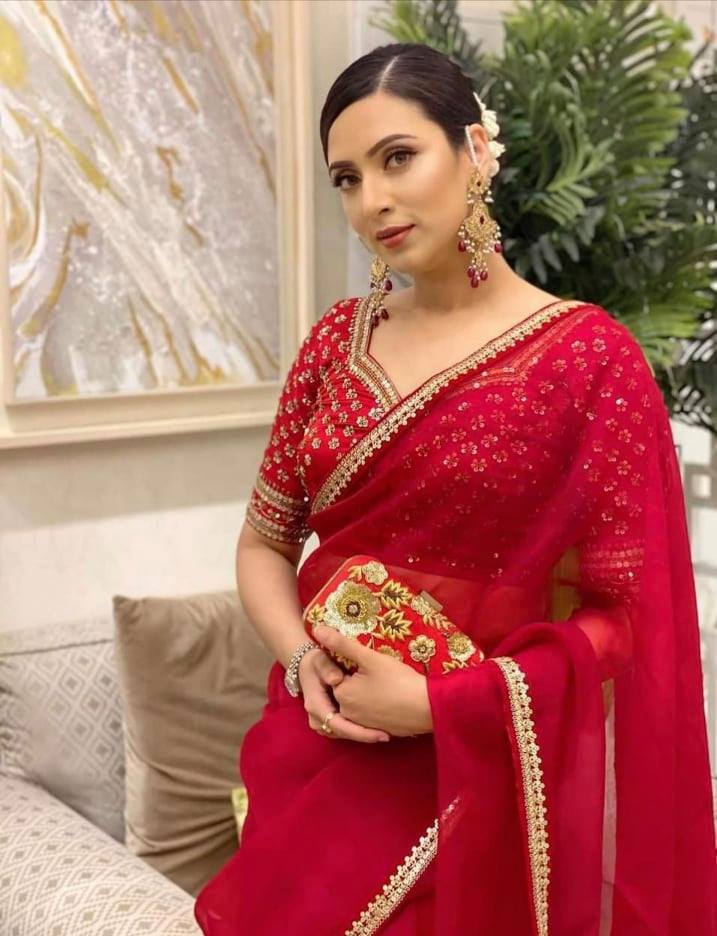 GET YOUR RED ORGANZA SAREE HERE
The Minimalist
If you're all about comfort, style and don't want to attract any drama, this look is a match made in heaven for you! You can go with this really simple and beautiful Red Embroidered Work Organza Silk Saree or the Pure Georgette Digital Print Red Sari.
Both of them are really light, summery, and not at all shimmery. Soft glam make-up look with crystal bangles and beaded potey necklaces will save it from making this look too carefree. You can leave your hair down or clip half of it. This gives away a very cheerful vibe to the entire outfit.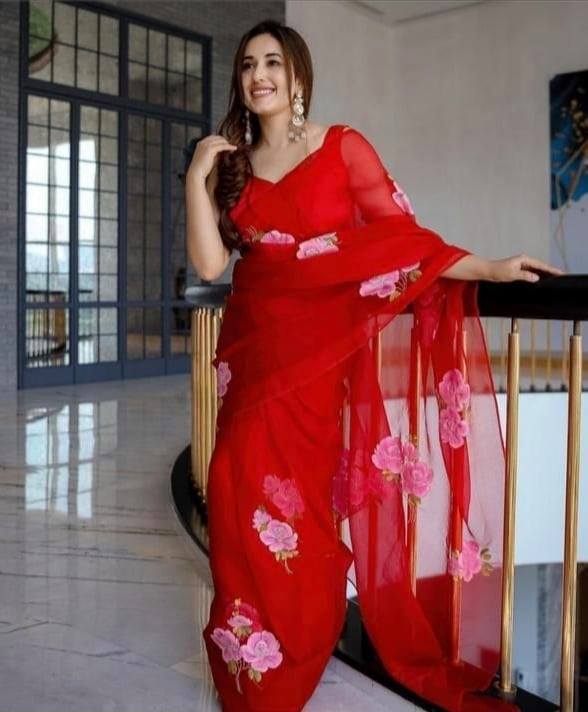 GET YOUR PURE GEORGETTE SAREE HERE
Daraz also has a huge variety of accessories you can choose to recreate celebrity looks or create your own look. Some of my favorite accessory picks from Daraz are enlisted below:
Hair Gajra
A gajra is originally a flower garland used as a hair accessory by women. Over the years, many accessories have evolved and so have gajras. You can find pretty artificial gajras at Daraz for a reasonable price, starting at just Rs. 99 to Rs. 600+ depending upon the design and quality.
CHECK OUT SOME BEAUTIFUL GAJRAS HERE
Chura- The More The Merrier
Bangles are the major elements of a Teej outfit. These crystal beaded metal bangles in red and green will go with any of the Teej looks. You can pair it up with a dozen glass bangles or these velvet bangles that are trending these days on TikTok.
CHECK OUT SOME AMAZING BANGLES HERE
Potey and Tilhari
Do you want tilhari or gold plated pendant potey or simple potey mala necklace? Choose later but browse now from Daraz's Teej collection.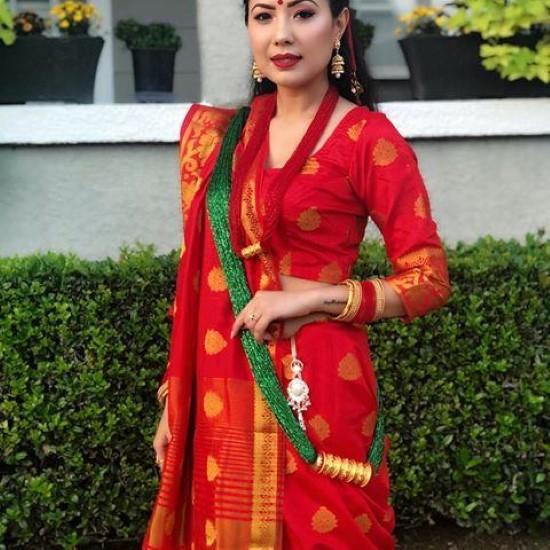 CHECK OUT SOME MORE OPTIONS HERE
Necklace and Earrings
If you don't own a choker set yet, this is the call for you to buy a choker set and add it to your collection! Choose from a wide collection of beaded choker sets to high-quality AD Choker sets. Theia Trends is a hidden gem at Daraz. They have the most premium quality American Diamond Ruby choker set. It is available at a discounted price at the moment. A chance you don't want to miss, a deal to steal!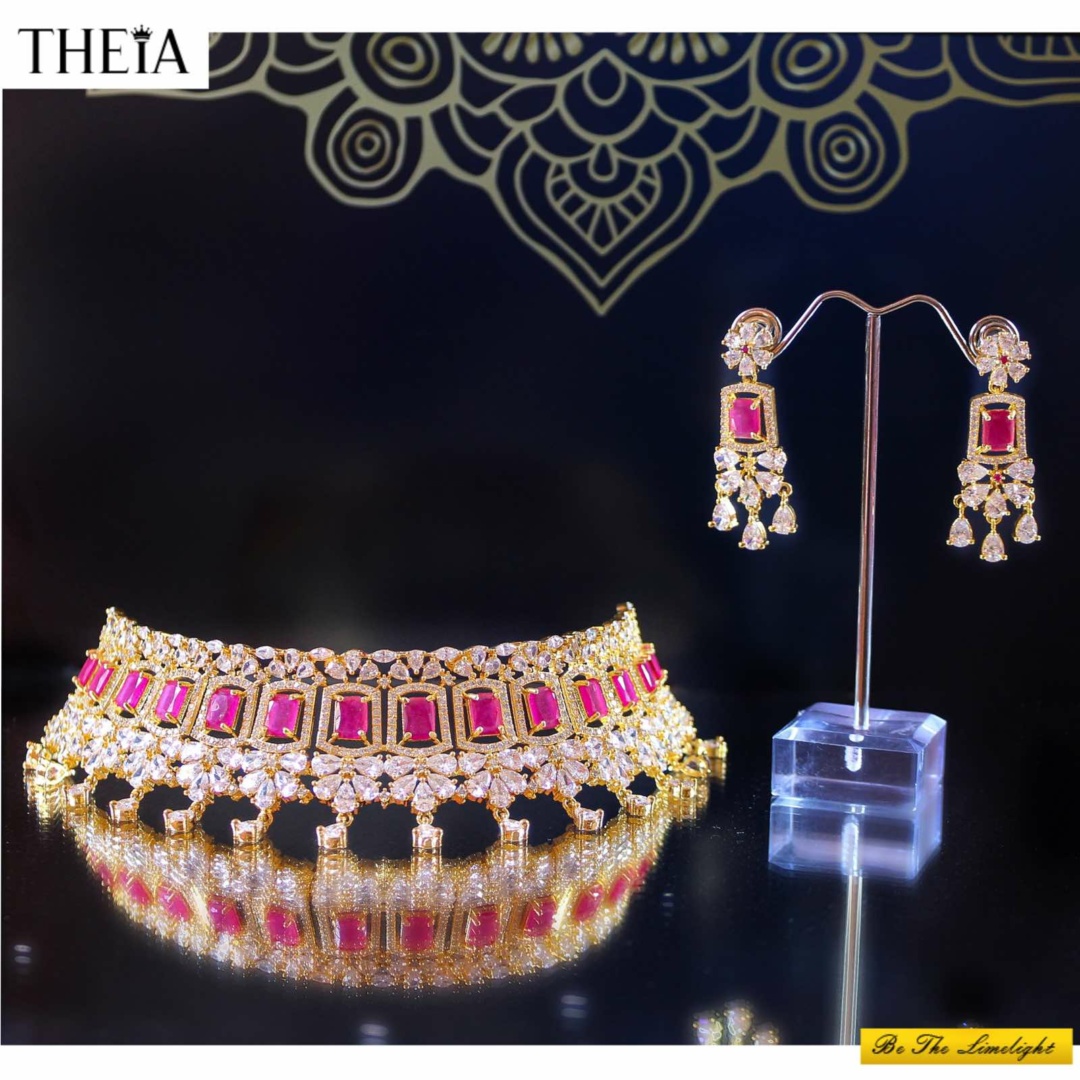 CHECK OUT SOME MORE GEMS FROM THEIA.TRENDS
With up to 60% discount, exciting vouchers, and free delivery options, Daraz helps you stay fashion-forward and festival-ready. In an era where time is money, Daraz not only offers you discounts but also saves you time from bargaining at a busy marketplace. What's stopping you from adding to your cart?
ABOUT THE AUTHOR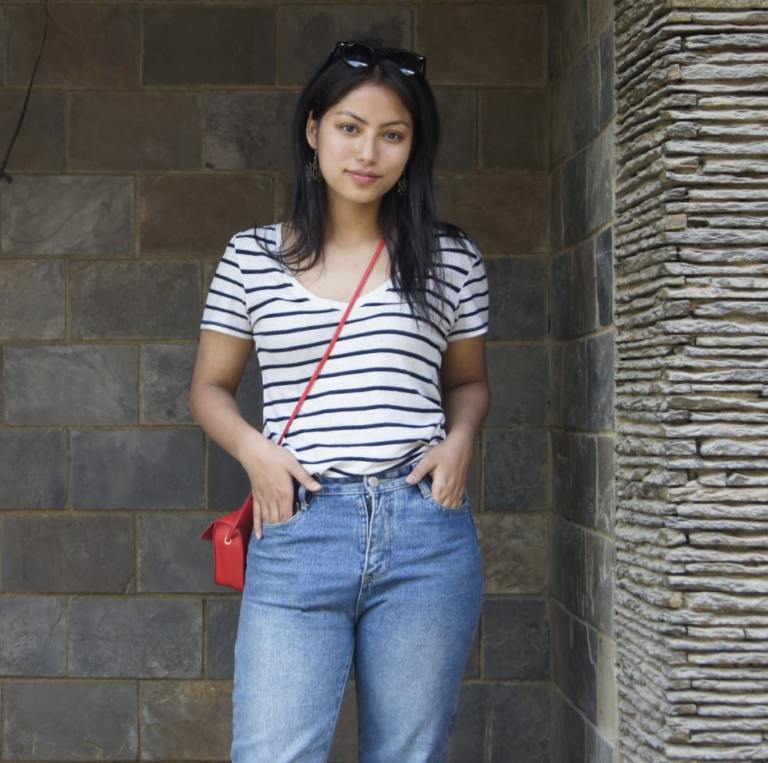 Rashmita Tuladhar is a fashion stylist, an entrepreneur as well as a writer. She runs her own fashion jewelry/accessories business on Instagram called DEVI By KTMA.
Click the link below to visit her online store.