Your favorite mobile application has a lot of features you might not be aware of. From help center to Instant Messaging, the Daraz Mobile app offers you a complete experience, leaving no stones unturned. But are you aware of such a feature? You've used it countless times but have you made use of said features. If you haven't then stick around. I'll be going through all the features available on the Daraz Mobile App.
We're sure you are going to enjoy them.
DarazMall Acess
DarazMall or DM is an online mall launched by Daraz. It has a curated selection of leading international and local brands. Since all the brands are original and certified sellers, they guarantee shoppers 100% authenticity. DarazMall offers two promises to guarantee shoppers the highest-quality shopping experience:
100% authentic products
14-day hassle-free return policy
Simply open your Daraz mobile app and click on the purple icon labeled 'DarazMall".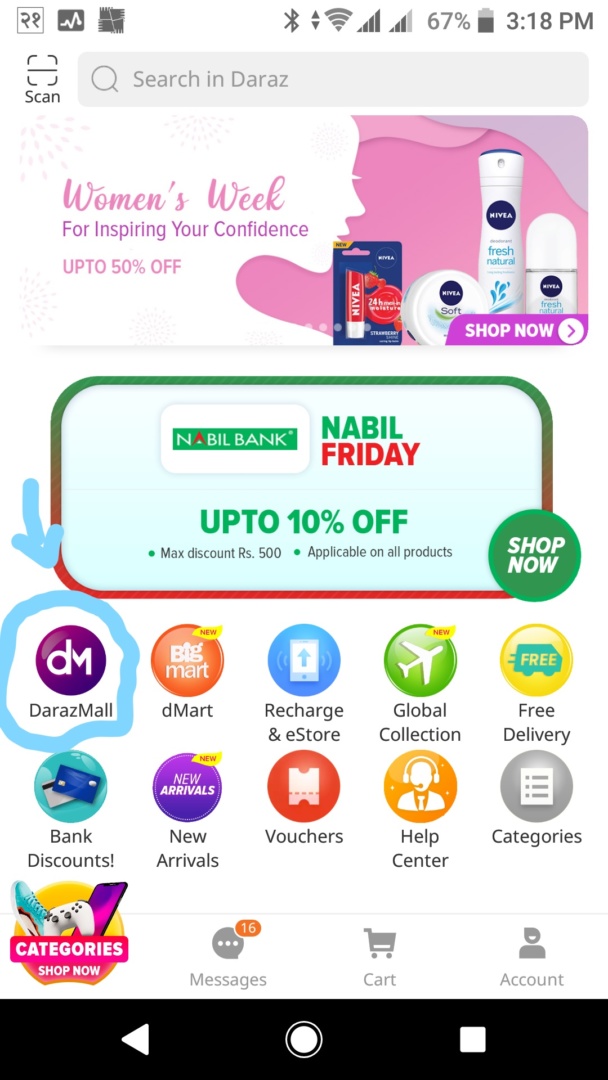 If you want to learn more about DarazMall, click the link below
DARAZ HELP CENTER
Online shopping can be quite daunting at times. Especially for the new users. Can't find the right product? No idea how to return a product? Want to track a product you've ordered but don't know how? Well, that's where Daraz Help Center comes into play. Daraz Help Center is where you will be able to find answers to questions such as these and many more.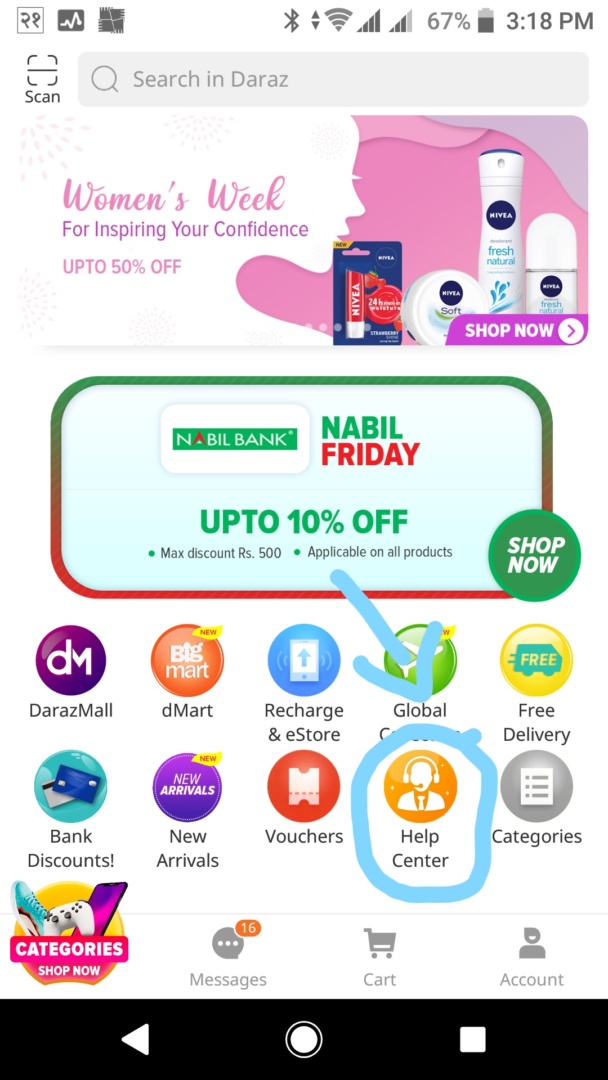 Just like with DarazMall, you'll be able to find the Help Center icon on the home page of your app. Click on the icon and you'll be redirected to a different page where you can type in any queries you might have. You'll receive instant answers to your questions.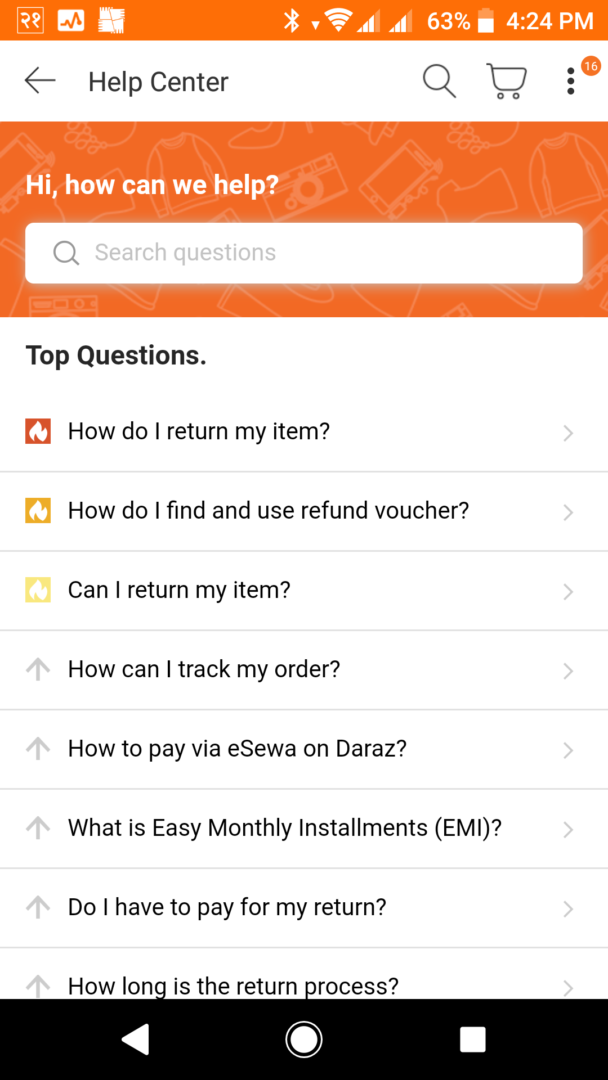 If you want to learn more about Daraz Help Center
Daraz Live Access
Daraz Live is Nepal's first in-app shoppable Livestream launched by Daraz as part of its "Shoppertainment" strategy. This new feature is only available on the Daraz mobile app. Through Daraz Live, customers will get the opportunity to get to know a lot about Daraz, its inner workings, and its various subbrands such as DarazMall, DMart, DFashion, and so forth via Daraz Live. Each edition of the Livestream will offer a unique yet informative experience for the customer. And what's more, customers will now be able to obtain in-depth details about their favorite brand via the live stream.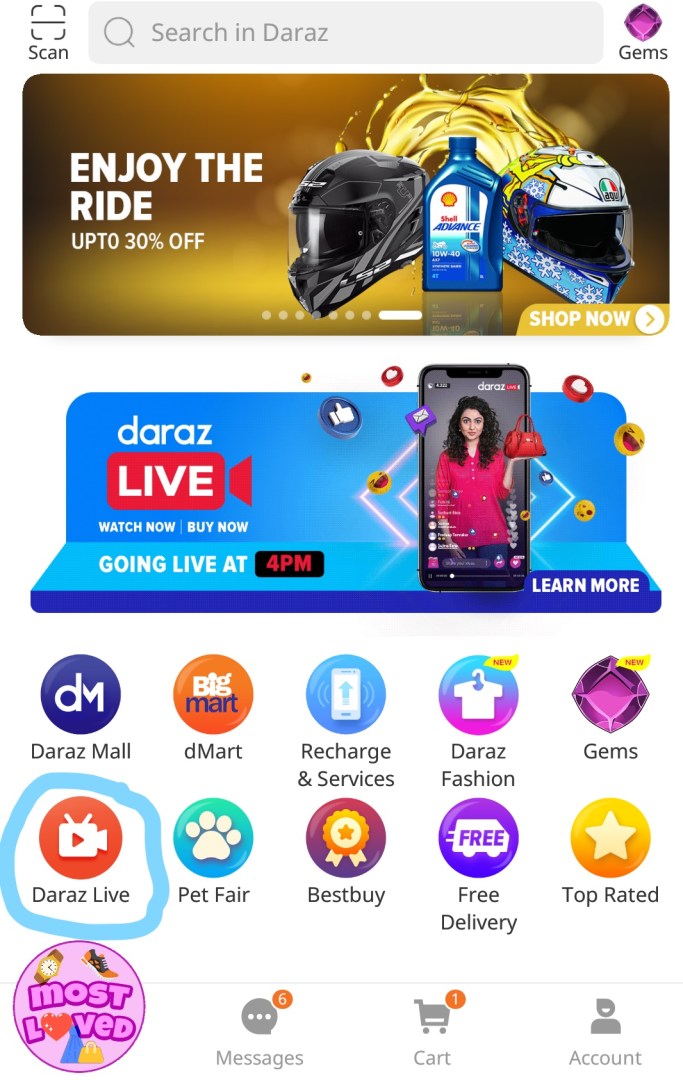 If you want to learn more about Daraz Live, check out this blog:
Daraz Gems
Another new feature launched by Daraz is Gems which is also only available on the Daraz app. This new feature now offers customers a chance to earn Daraz vouchers daily via the Daraz mobile application. Daraz Gems is a reward program given to the customers for their continued engagement on the Daraz App. Customers can collect the Gems on a daily basis via the Daraz mobile app which they can then redeem to collect different discount vouchers. It is basically a ticket to get tons of discounts on Daraz. This new feature is now available on both the android and the IOS platforms.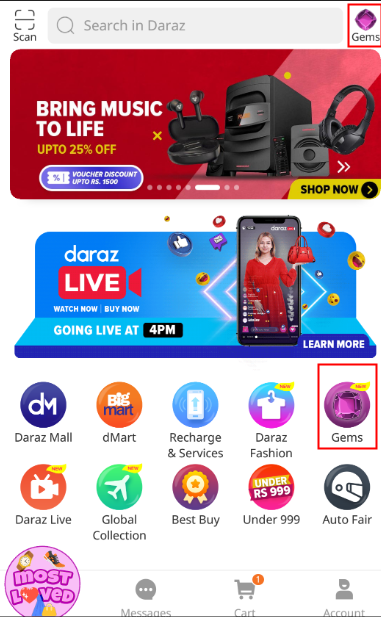 Check out the blog below to know how you can collect these amazing Gems.
Discounts Update
If you use the Daraz App, you will always be notified of any discount or deals on your favorite and most preferred categories on Daraz. You'll never miss a sale or promotion with Daraz App. You'll also be able to check out all the bank discounts available for any particular day directly from the home page.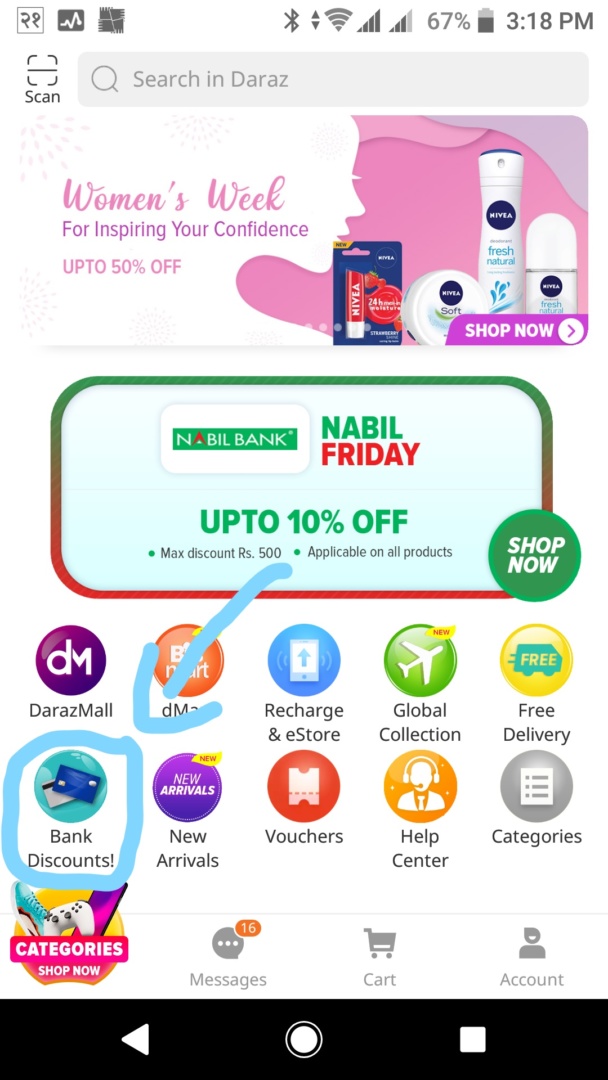 Click on the bank discount icon and you'll be redirected to a new page where you'll see which bank is offering how much discount on which day.
New User Zone & FREE Vouchers
If you are a new Daraz user and have never made a purchase on Daraz, you can start right away and avail a FREE welcome Gift! All you need to do is download the Daraz App, sign up, collect your voucher and choose the gift you like the best! This will be a happy start to your shopping journey with Daraz and your gift will be delivered right to your doorstep.
As for the old users, you'll also be able to avail FREE vouchers. Different brands will offer different amounts of vouchers on a daily basis. To find out about the Free Vouchers, you can click on the voucher icon on the Home Page.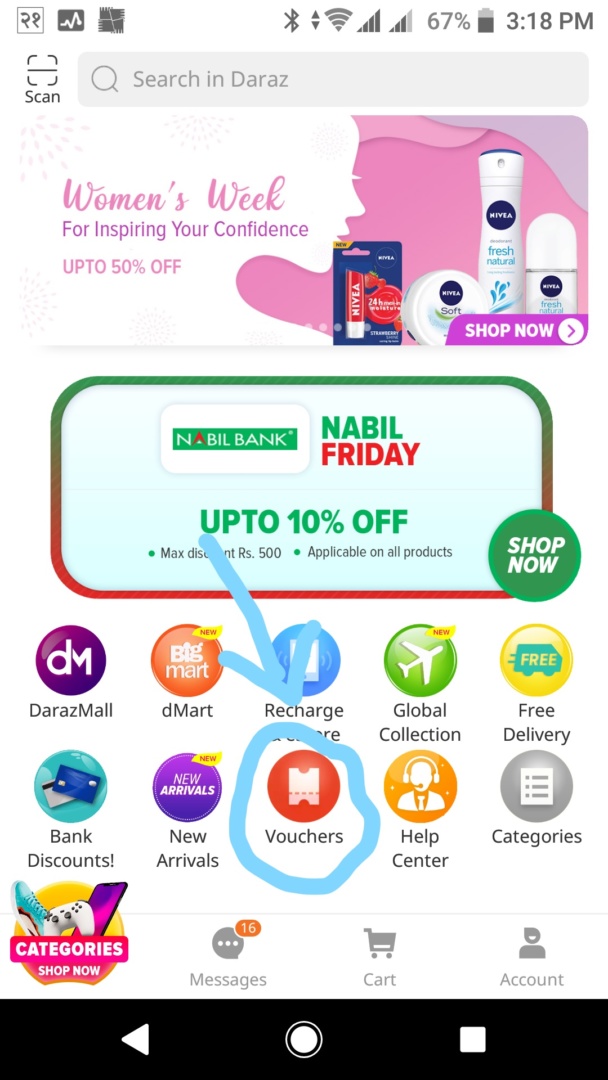 If you want to learn more about vouchers and how you can use them, click on the link below.
INSTANT MESSAGING
Daraz has a feature on the Daraz mobile app called Instant Messaging. This feature lets the buyers and sellers communicate with one another effectively in real-time. Through this new feature, buyers can now directly chat with sellers regarding products and seek advice which allows them to make more informed purchase decisions.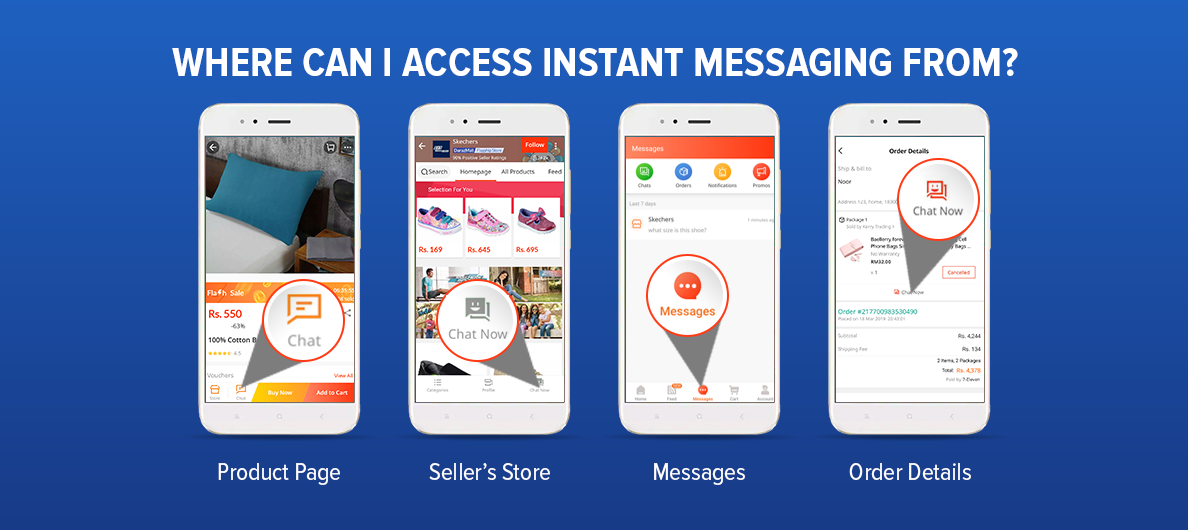 MORE INFO ON INSTANT MESSAGING HERE!
dMart Access
dMart is an exclusive online grocery store on Daraz which is powered by Big Mart. In other words, it is an online convenience store from Daraz that offers and delivers all necessities like snacks, beverages, skin care products, cleaning supplies, and much more directly to the consumers.
Through the Daraz app, you can easily access DMart and order all your essentials without having to step outside the comforts of your home. It's that easy. Simply open your Daraz mobile app and click on the icon labeled DMart.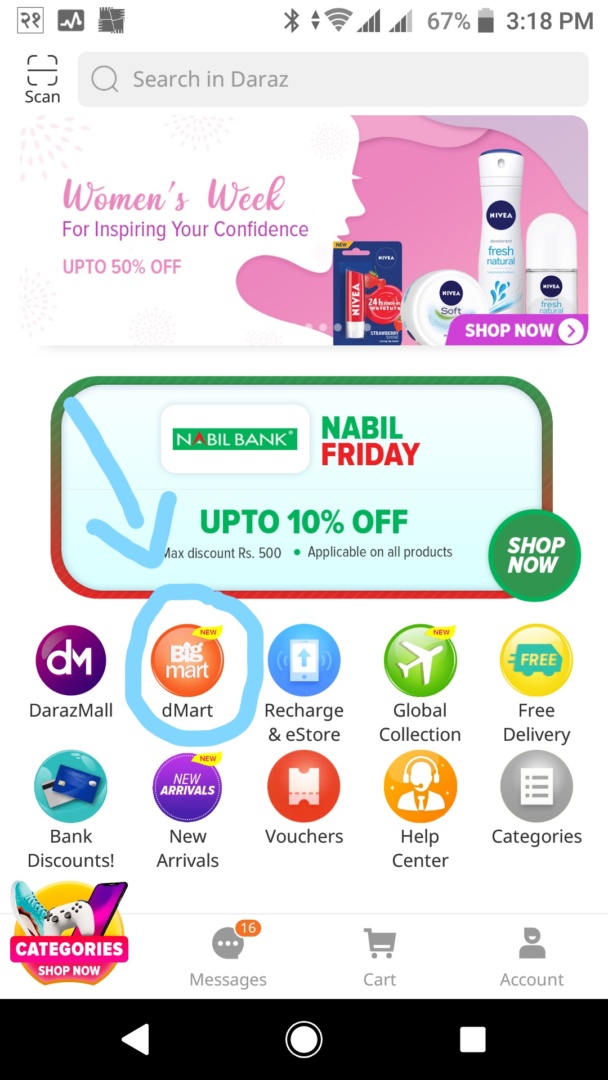 If you're curious to learn more about DMart, click the link below.
Well, there you have it! That's all the important things you need to know about the Daraz mobile application. All the features available on the mobile app are also available on the Daraz website (you probably already know that), so feel free to choose your mode of shopping. (wink)
And Remember, You Can Now Pay Via EMI

If you have a credit card from Daraz's partner banks, you can enjoy the new EMI service. You'll find more info about it on the Daraz app!
HAPPY SHOPPING!