Kadence Brand Day is finally here and it's time for you to grab yourself a guitar and begin your musical journey with amazing deals including up to 35% off, amazing value early bird midnight vouchers, and the chance to win vouchers worth Rs. 500 by adding your favorite item to your cart today & checking it out tomorrow. Customers can also enjoy free shipping as well as Next Day Delivery. So be sure to not miss out on the amazing much-awaited Kadence Brand Day.
Let's check out some of Kadence's amazing line of guitars on offer during the brand day. But remember, these are only the tip of the iceberg. If you want to see more , just click the link below.
Kadence 36″ Acoustics Series Travel Guitar
This one is for the Wonderwall walls. Classic and easy to start off with, it's the best pick for a beginner. It comes with a bag as well, so you can take it to parties and be that one guy who bursts into song at random intervals.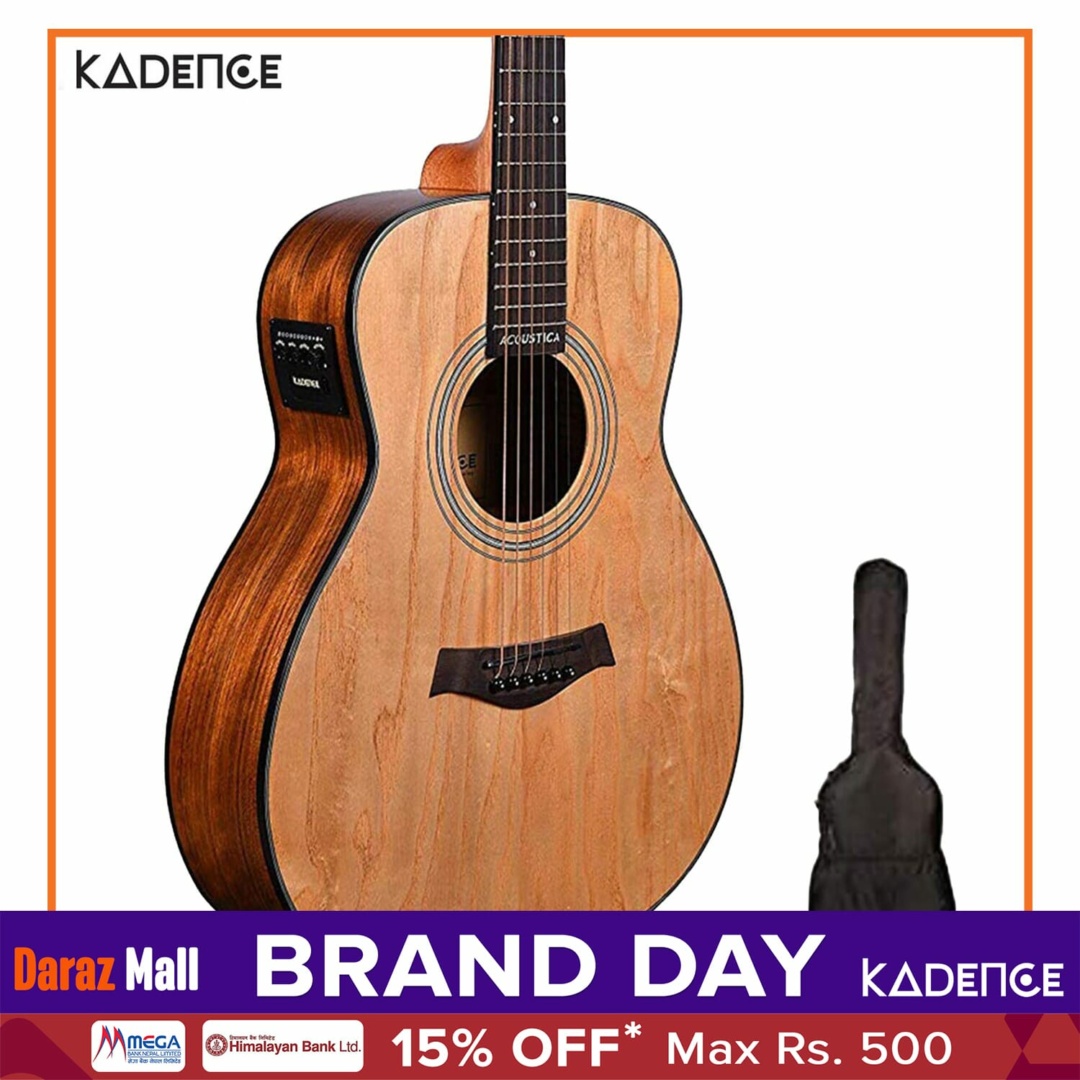 Kadence Acoustica Series Electric Acoustic Guitar
If you want to gently weep with your guitar, here is another classic. Its rustic finish makes it fit perfectly with any rendition of a Beatles song you have in mind and its inbuilt tuner will make life much easier when it comes to mastering the perfect melodies.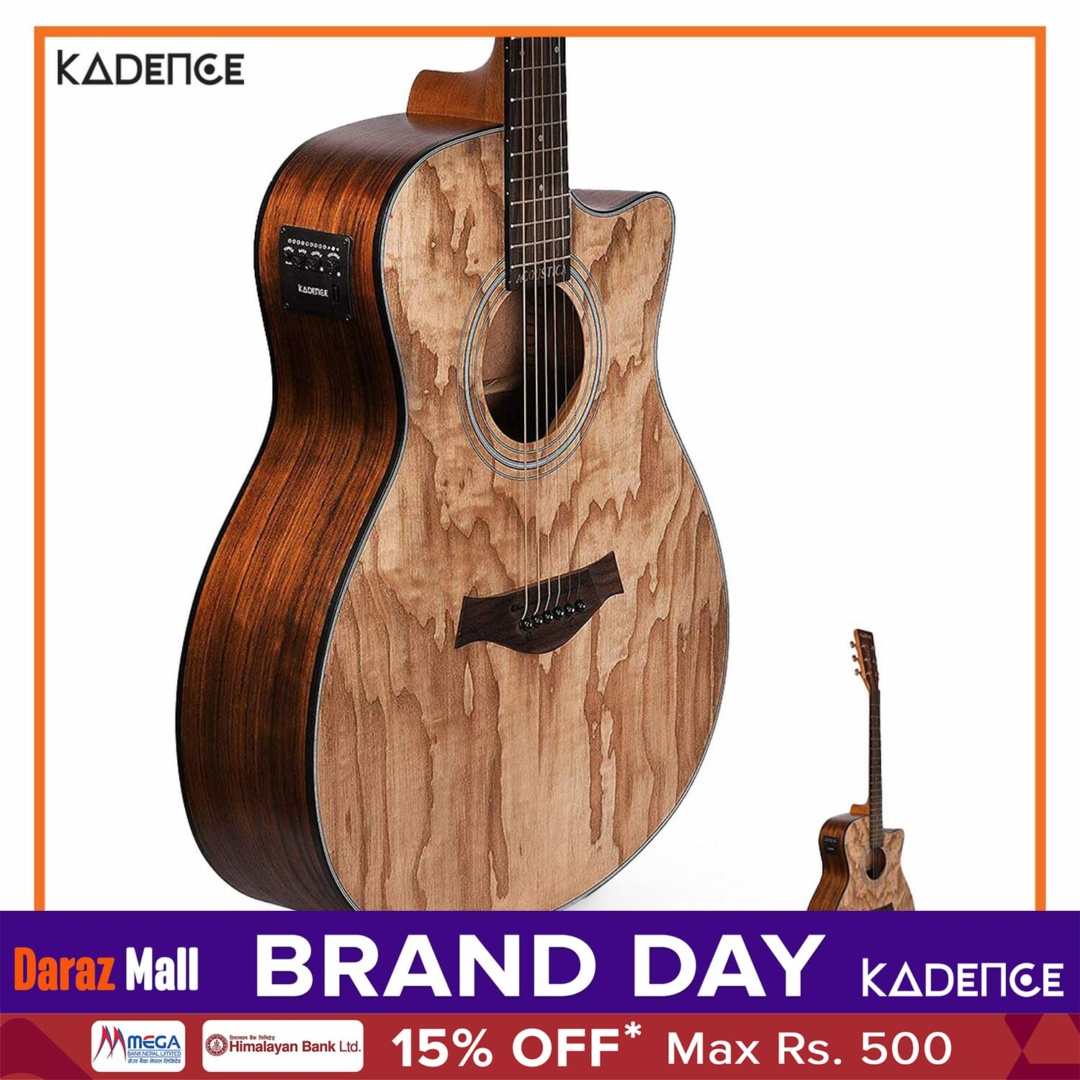 Kadence Slowhand Jumbo Semi Acoustic Guitar
For those of you who are more into the edgier, grunge scene, this black spruce wood Premium Jumbo Semi Acoustic Guitar might just be right up your alley. If you smell like teen spirit and want to express yourself through song, this is the instrument to pick.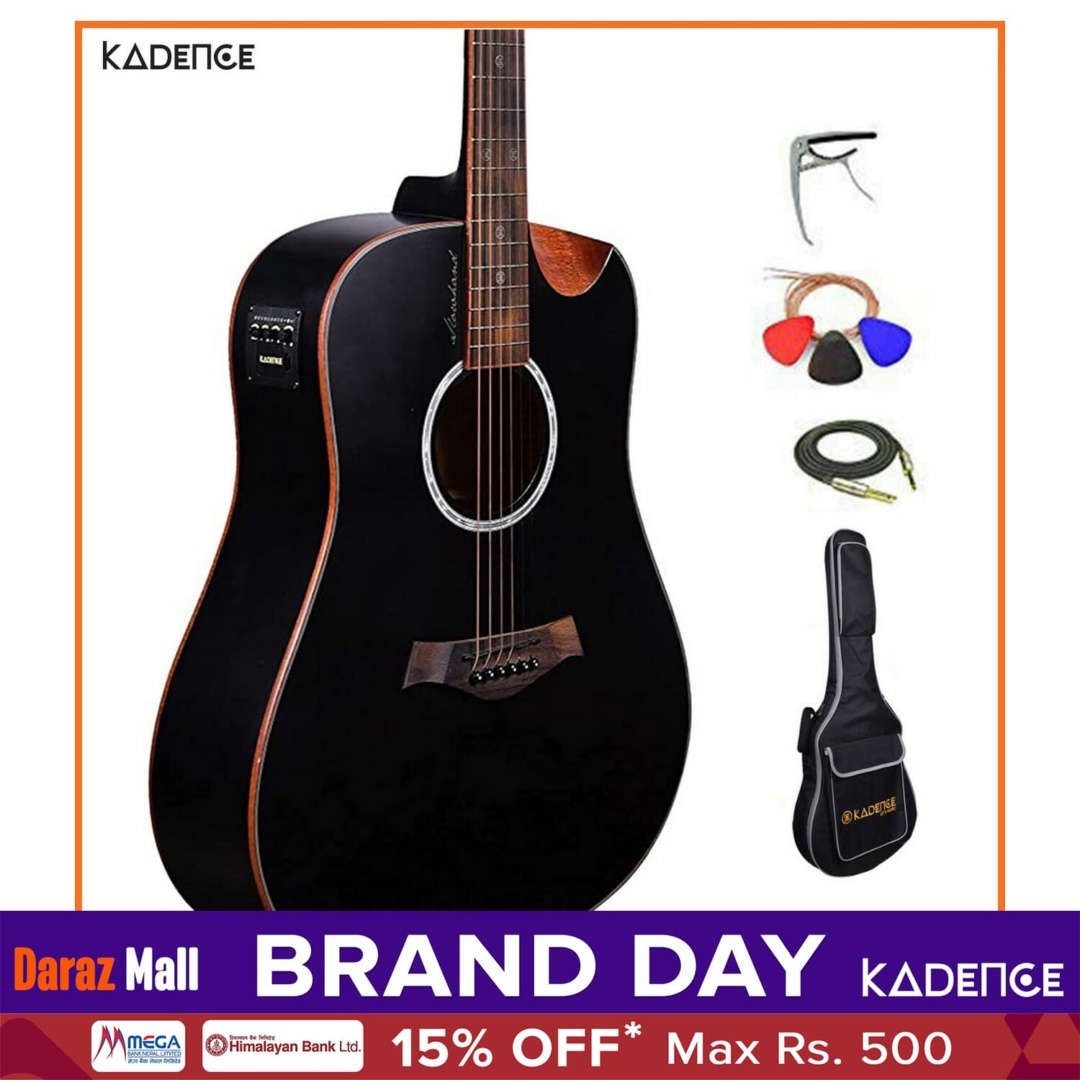 OFFER VALID FOR LIMITED TIME! HURRY UP
Kadence Concert Ukulele 23″
If you want to dip your toes in before plunging yourself into the big guitar world, a classic ukulele might be the perfect fit for you. This stunning avocado green ukulele from Kadence's summer collection sounds and looks gorgeous. Practice playing this bad boy and you'll be riding the riptide in no time.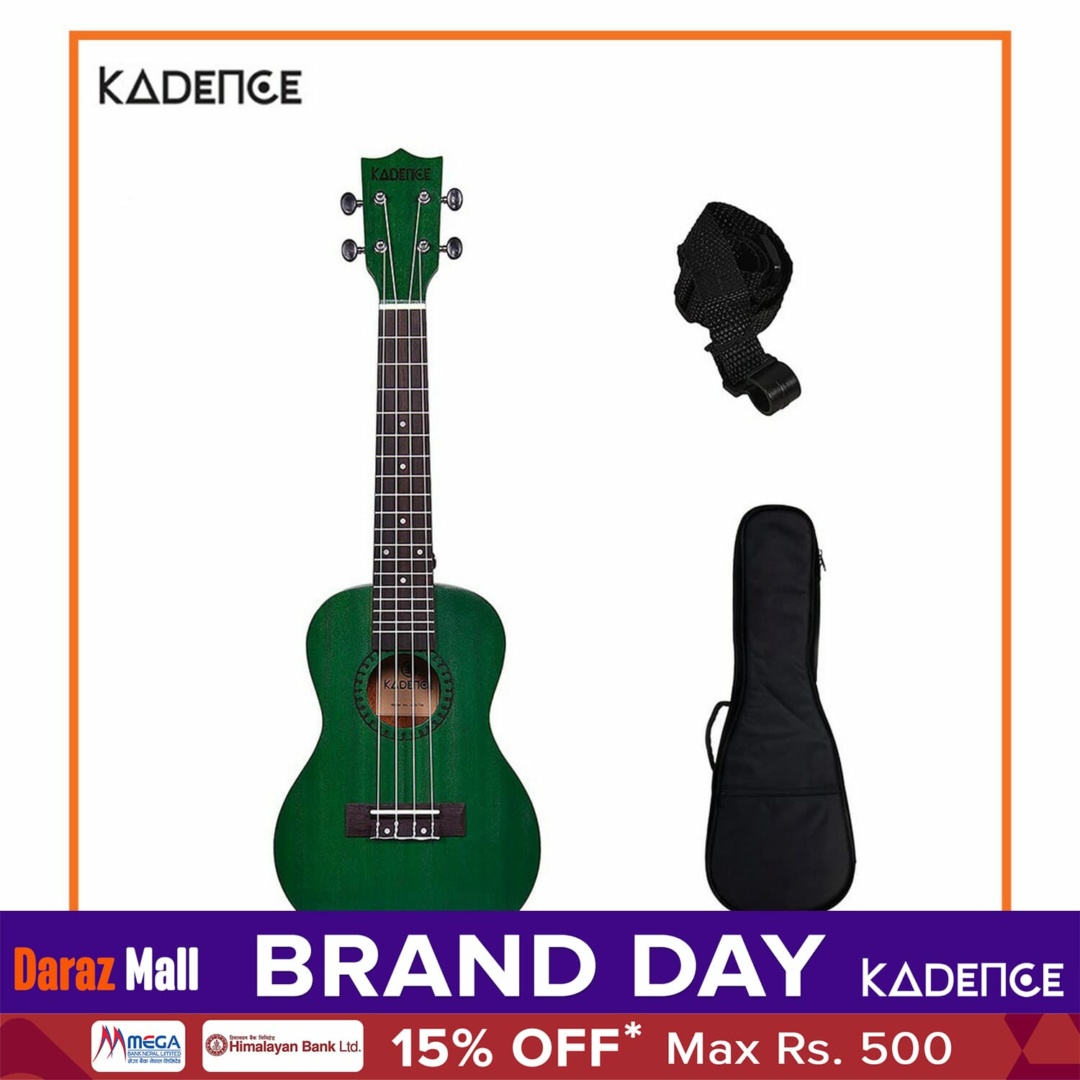 Medellin 38″ Premium Guitar
No guitar is more perfect for you if you're someone who loves the blues. Play those smooth-sounding, mood-setting melodies like a pro – and look incredibly cool while doing it.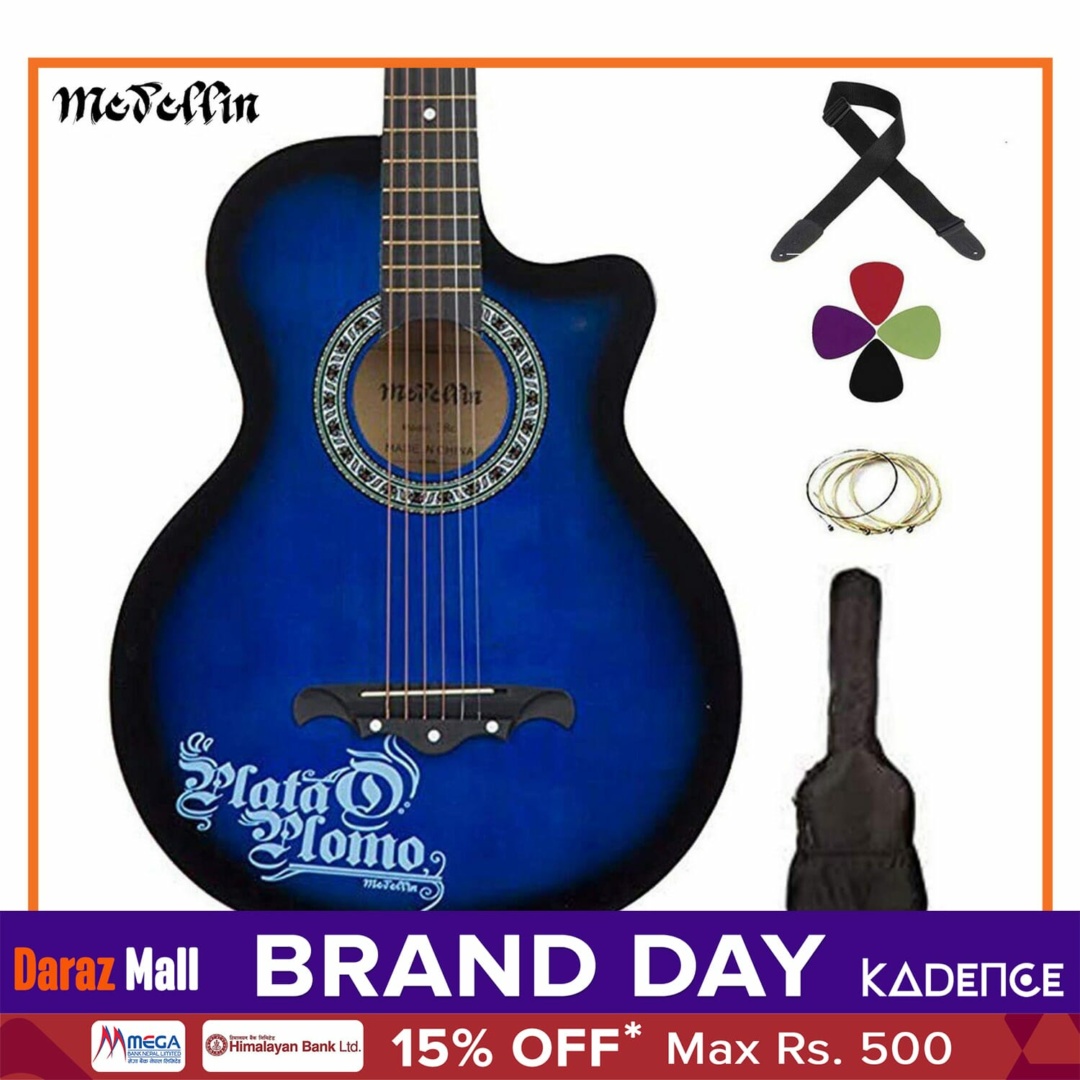 Remember, it's never too late to learn how to play. Music is something that will never get old and will always have meaning. So, have your pick from these alluring instruments on Kadence Brand Day. If you want to check out more Kandence Products, click the link below. And remember, the offers are only valid for 24 hours. So hurry up and start your musical journey.