Back in September, Nepal's leading online marketplace Daraz officially announced the launch of Daraz Gems – a new reward system that sought to make shopping on Daraz even more exciting. And with that said, Daraz gems offered customers a chance to earn additional discounts on their purchases daily via the Daraz mobile application.
So let's look at just what exactly Daraz Gems is and how you can use it.
WHAT ARE DARAZ GEMS?
Daraz Gems is a reward program given to the customers for their continued engagement on the Daraz App. Customers can collect the Gems on a daily basis via the Daraz mobile app which can then redeem to collect different discounts when shopping online on Daraz. This new feature is available on both the android and the IOS platforms.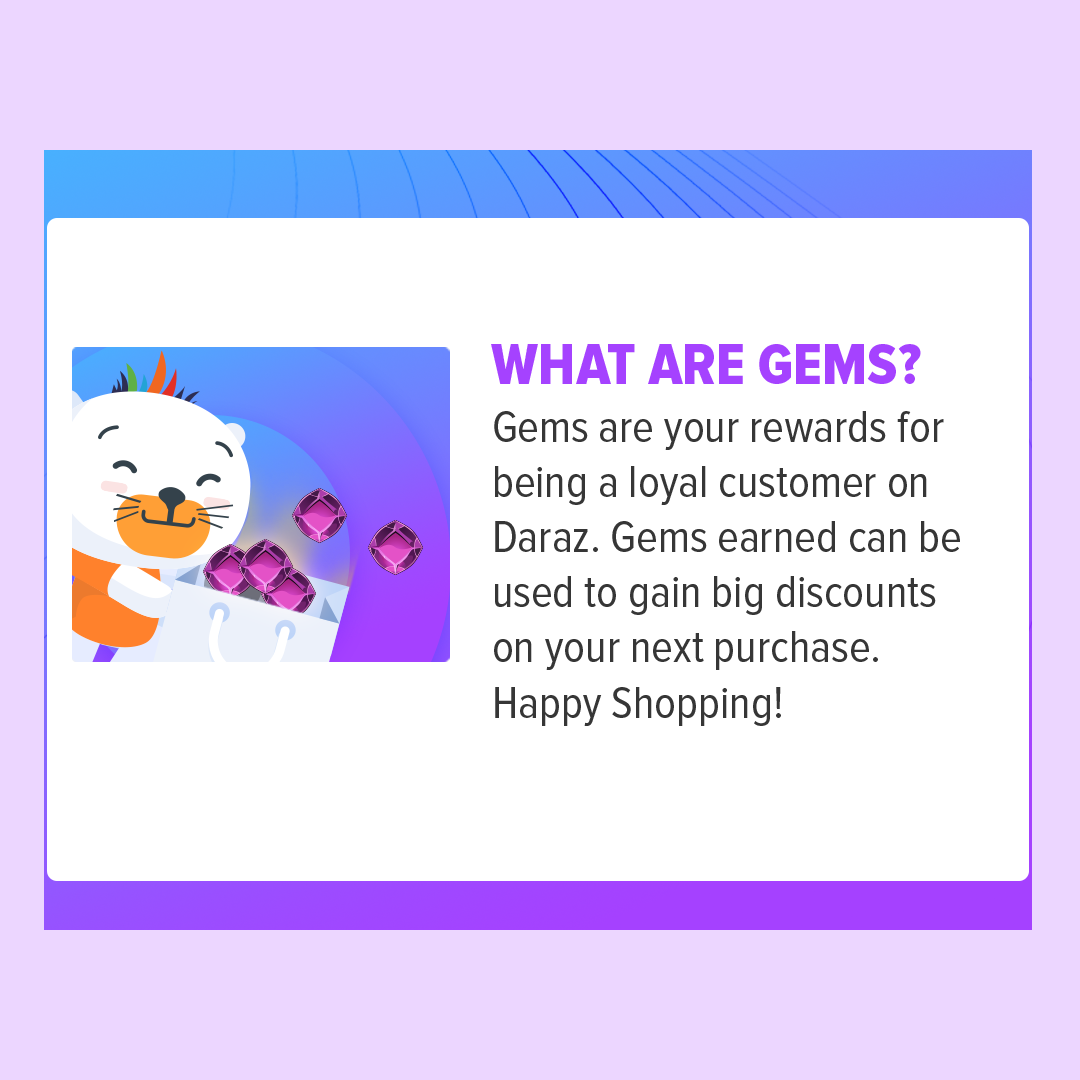 WHAT IS THE USE OF GEMS
Gems are, as mentioned above, a reward for customers. It's a chance for them to obtain amazing discounts on Daraz. Customers can simply collect the Daraz gems via the Daraz mobile app and they can use it to get discounts while shopping. Collect gems every day and get more discounts. Easy Peasy!!
Whenever a customer collects their gems, it might take some time for the process to go through but you do not need to worry. It will indeed go through and your gems will be automatically for discounts.
WHERE CAN I FIND GEMS?
Daraz Gems is only available on the Daraz mobile application on both android and IOS platforms. Customers can find the Gems directly on the homepage of the Daraz app. It is located in the top right corner. The following image will give you the exact idea of where to find the Gems Icon on the Daraz homepage.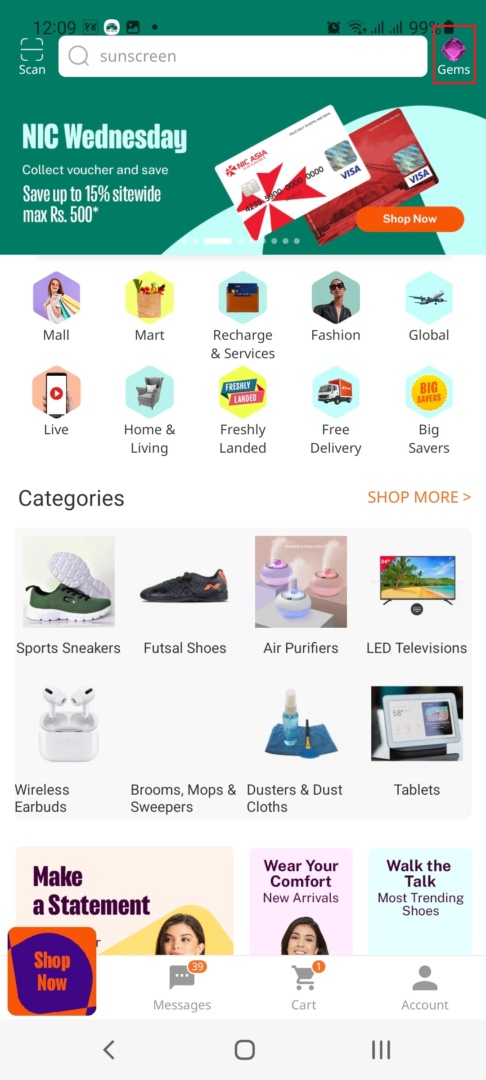 Once you click on the Gems icon, you'll be redirected to a new page as shown in the image below.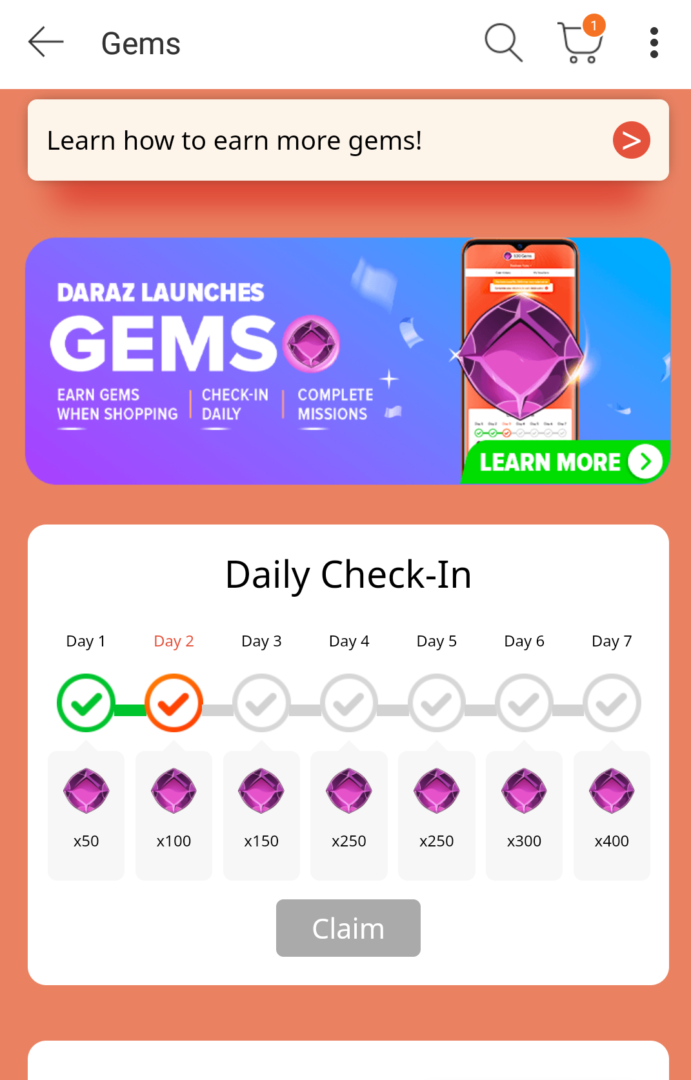 This is the page you will need to access every time you want to collect gems. But how do you collect gems? What are the steps? Let's look into that, shall we?
HOW TO COLLECT GEMS?
There are basically three ways you can collect gems on the Daraz app. They are as follows.
CHECK IN DAILY AND CLAIM YOUR GEMS
COMPLETE DAILY MISSIONS
1. CHECK-IN
This is the simplest way customers can earn Daraz Gems every day. Once you land on the gems landing page, you will see the Daily Check In-box with a small text that reads "CLAIM". Once you click on that text, you will receive your gems for that day and you can continue to do so for the next six days. Once the total 7 days are over, the timeline will reset and you will be able to keep collecting. But worry not, the gems that you've collected will be stored for use.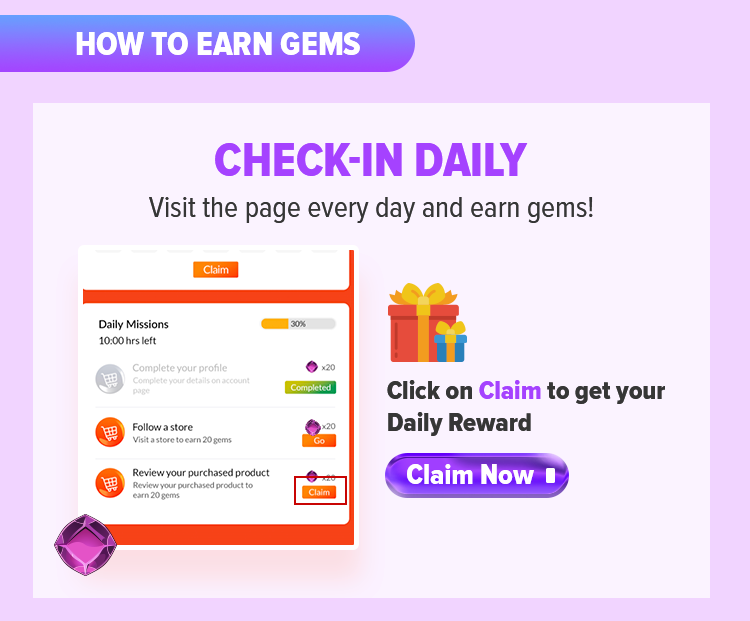 But remember, you must check it daily and claim your gems. If you do not check-in, your gems will be reset to the day one scenario.
2. COMPLETE DAILY MISSIONS
The next way to earn Daraz gems is to complete daily missions. As you scroll down the Gems homepage, you will find a box with the title "Daily Mission". Complete any of the mentioned missions and you will get to collect the Gems. We recommend completing as many missions as you can to win more gems.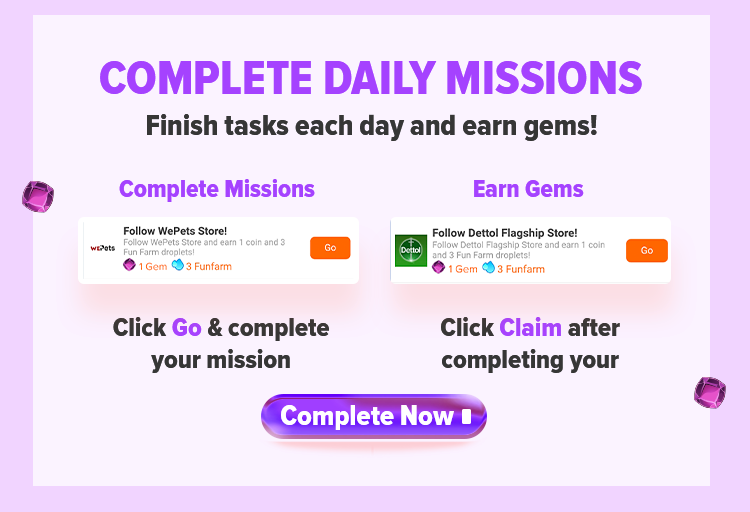 Every 24 hours, two new missions will appear on the Gems homepage. So be sure to check the daily missions tab and collect your gems.
3. EARN GEMS BY SHOPPING
And the final way to earn gems is by shopping on the Daraz app. It's quite simple. The more you shop, the more you earn. Shop any product that you like and you will receive your gems once your order is delivered to you.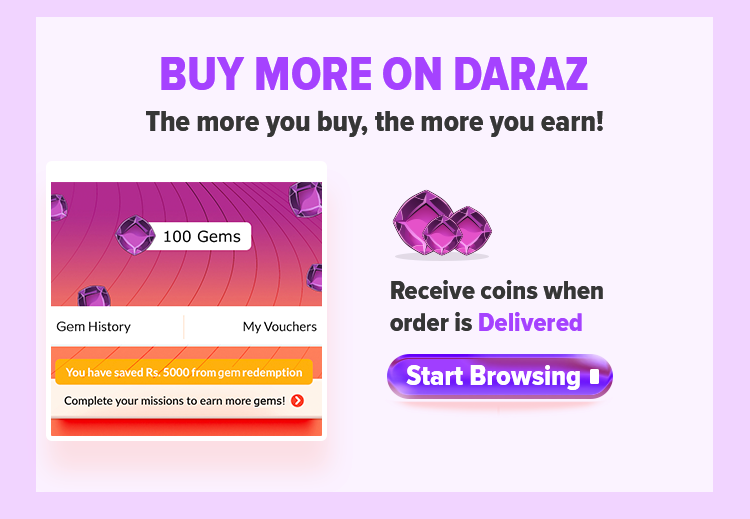 WILL I BE ABLE TO SEE MY GEMS HISTORY?
Yes, you can. By clicking on the GEM HISTORY icon on the very top of the gems homepage, you can see all your gems-related activities – From the number of Gems collected to the number of Gems spent.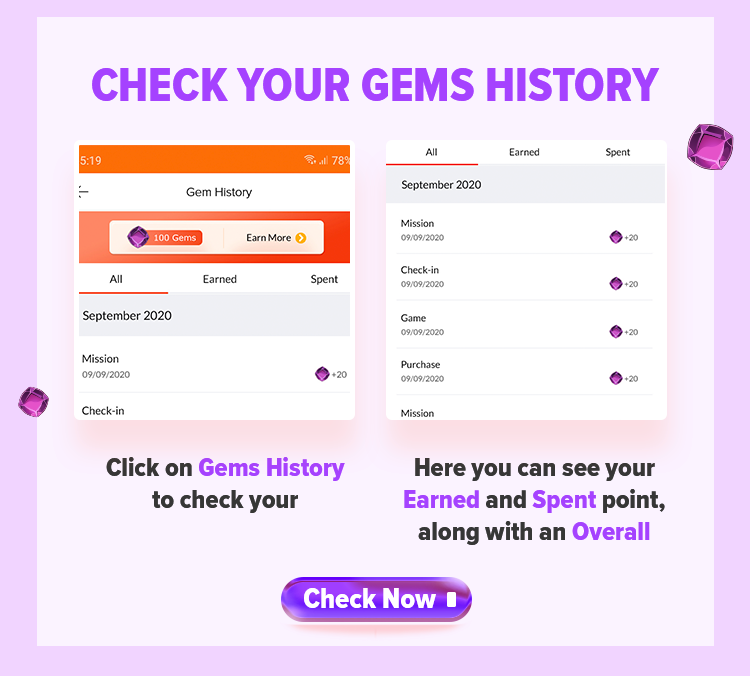 And that's about it. Everything you need to know. Worry not, we'll be coming up with more blogs about gems in the coming days. Until then, download the Daraz app and start earning your gems today.