Perfumes have been in use for ages, from the Romans to the Egyptians, people have always sought out for that sweet scent. Perfumes leave a long-lasting impression. Such an impression that they are called the most intense form of memory.
The scent of a woman, they say, is the most important factor that makes her stand out. A good perfume can give any woman an added glow to her aura. So it's imperative that you select a perfume that's not only sweet in its smell but also lasts throughout the entire day.
So, in this article, we'll take a look at the best long-lasting perfumes for women. But first –
How much do perfumes cost?
Perfumes are expensive. Perfumes are expensive as they require huge amounts of rare ingredients to make. It takes a lot of effort to make that sweet fragrance. Therefore, in this article, we'll be looking into the different types of perfumes which might be worth your hard-earned money.
1. Chanel Coco Mademoiselle Edp For Women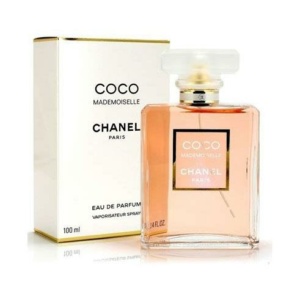 COCO MADEMOISELLE: a surprisingly fresh, feminine ambery fragrance with a distinct character. A dual name, evoking a dual personality. A woman who is both mischievous and provocative, independent and endearing, who reinvents herself freely. The scent is available in an Eau de Parfum Intense, an Eau de Parfum, an Eau de Toilette and an Eau Pour la Nuit, as well as body care and portable formats.
CLICK HERE TO BUY
2. Guerlain Shalimar Eau De Parfum
Inspired by the passionate love story between an emperor and an Indian princess, Shalimar, which means "temple of love" in Sanskrit, the Guerlain Shalimar symbolizes the promise of eternal love forevermore. It is a fragrance of desire. With its smoldering and slightly impertinent character, the star oriental fragrance in perfumery embodies skin-caressing sensuality with a hint of the forbidden. "Wearing Shalimar means letting your senses take over," Jacques Guerlain would say.
CLICK HERE TO BUY
3. Amouroud Midnight Rose Eau De Parfum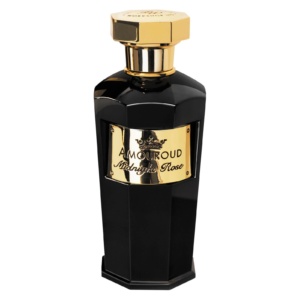 Amouroud Midnight Rose Eau de Parfum is a transformative perfume blended with the highest quality raw materials to create a long-lasting scent. Beginning its journey as a gentle Rose peppered in fresh morning dew, the floral perfume transitions into a midnight Rose, bursting with mystery and magnificence to create a lingering fragrance. Patricia Choux's EDP opens with a ripe blend of Lychee and Pomelo before succumbing to a floral heart of Lily, Red Rose, and Iris. The sensual dry-down is based on the marriage of Amber, Labdanum, and Oud. Like each of the Amouroud fragrances, the EDP's use of Oud adds unparalleled intensity.
CLICK TO BUY
4.

Creed Love In White Eau De Parfum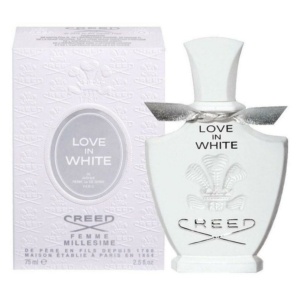 Inspired by a drive through the blossoming tree-lined streets of Provence (South of France) on a glorious Spring day, the Creed Love in White is a true reminiscent of a fresh spring breeze and an elegant bouquet of the first blooms of the beautiful spring. A true ode to Creed's skilled craftsmanship, this sophisticated and romantic fragrance for her uses some of the finest ingredients from all across the globe, including Madagascan vanilla, Bulgarian rose, and Florentine iris, hand-selected by Olivier Creed. All in all, this fragrance is a pure declaration of love and passion – and as such this perfume has become an iconic choice for the bold, assured, and elegant lady.
CLICK TO BUY
5. Tom Ford Velvet Orchid Eau De Parfum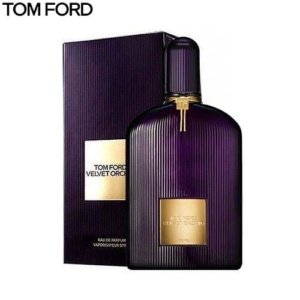 Tom Ford Velvet Orchid Eau de parfum is an oriental floral that evolves the carnal grandeur and seductive power of the iconic Tom Ford Black Orchid into an uber-feminine fragrance lavished with notes of cool citrus, dramatic petals, honey, and rum.
6. Sublime Balkiss Eau De Parfum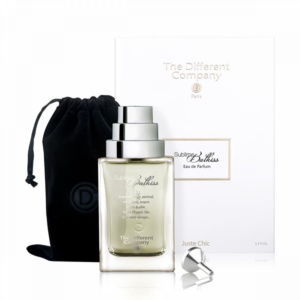 The Balkiss parfum retains the mouthwatering bergamot, astringent cassis and blackberries stage the juicy, slightly raspy opening burst; Damascene rose, lily of the valley, and lilac provide the soft floral heart, with a lashing of green violet leaves and heather. Two different types of patchouli grounding the composition. One is the traditional essence of patchouli; the other, a more unusual one, is a fraction of patchouli essential oil, which brings out the cocoa facets of the heart notes (a chocolate-like effect similar to Serge Lutens' Bornéo 1834).
CLICK TO BUY
So, there you have it! A list of the top long-lasting perfumes for women. Did you find the one for you? If not, there's more where these came from. Visit the Daraz website or download the app for more!