Daraz Electronics Week is finally here! Starting May 25, 2022, you can get amazing discounts and deals that are sure to shock you! So, get your shopping list ready and fill your carts with the best tech products you can't live without.
Daraz is offering up to 30% off on electronics, vouchers of up to Rs. 5,000 and bank discounts of up to Rs. 2,500 (5% off) for this one week. Additionally, we are bringing back the one and only One Rupee Game. This time, the grand prize will be a super exciting Infinix Hot 12i!
But, wait! There's even more to be excited about. We also have a mega awesome, mega exciting Mega Giveaway. Get the chance to win a realme 9 by shopping right here on Daraz during Electronics Week. Remember, this special week will last only until May 31, 2022, so you better hurry!
Here are just a few of the amazing electronics we know you can't wait to get your hands on during Daraz Electronics Week:
The OnePlus Nord CE 2 stands at 6.59 inches and boasts an impressive display with a 120 Hz refresh rate, 2412 x 1080 pixels (402ppi) resolution and aspect ratio of 20:9. Its 64MP main camera also packs a dynamic punch with some super cool features. Enjoy AI scene enhancement, dual-view video, HDR, night portrait, panorama mode, 1080p video at 30 fps, 720p slow motion video at 120 fps, 1080p time-lapse video at 30 fps, and much more.
Buy yourself this brand new OnePlus Nord CE 2 Lite 5G on Electronics Week and get a free Bullet Z as well as breakage insurance for one year at no extra cost.
Use Voucher: ONEPLUS2000
With a 10.2 inch multi-touch retina display and screen resolution of 2160 x 1620, the Apple iPad 9th Gen is an absolute must-have. Whether you're a digital artist, student, or parent who wants to keep your young ones occupied, this handy tablet with 64GB of storage capacity will make your life easier. The Apple iPad 9th Gen operates with an Apple A13 Bionic Chip and is available for purchase with EMI.
Use Voucher: IPAD3000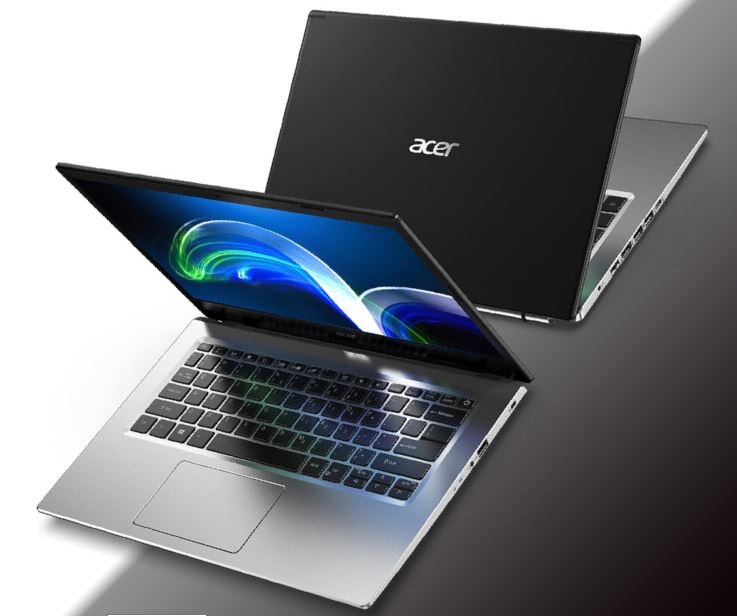 The 14 inch Acer Extensa 14 with a Quad Core CPU and Intel Core i5 processor is one epic powerhouse of a laptop designed for people in need of everyday computing power and functionality. Working or learning from home has never been easier. With 16GB of RAM and total storage capacity of 512GB, the laptop delivers outstanding productivity while providing a full range of essential functions.
Monitor your heart rate, sleep, water intake, calories burned, blood oxygen level, and more with the Aqfit W11 Smart Watch. With a 1.4 inch full touch HD IPS color display and 320 x 320 pixel resolution, this smart watch is perfect for fitness fanatics and busy bees alike. Get your text message, phone call, and social media notifications sent right to your wrist. Enjoy camera control, music control, weather forecast updates, and 15 different sports modes. Did we mention this super smart watch also has an anti-lost feature and a waterproof level of IP68? What more could you possible ask for?
Add the Aqfit W11 Smart Watch to your cart today and enjoy free delivery for the duration of Electronics Week!
The Skullcandy Chill Grey Dime True Wireless Earbuds look as cool as they sound and sound as cool as their name. With 12 total hours of battery life and helpful mic, call, track, and volume controls, you can enjoy listening to music wire-free and answering calls hands-free. The earbuds also have a secure, noise isolating fit and either bud can be used solo. And if that wasn't good enough, they are also IPX4 sweat and water resistant, so you don't have to worry about damaging them during your rigorous workouts. Enjoy 6 months warranty on these bad boys on top of a shocking price drop!
Have your home looking squeaky clean with the Philips XB2023/01 Bagless Vacuum Cleaner. This durable 1800W vacuum cleaner generates up to 360W of suction power. Its easy-to-empty dust container is designed for hygienic disposal to help minimize dust clouds. The vacuum's PowerCyclone 4 technology accelerates airflow in the cylindrical chamber to separate dust from the air. Compact and lightweight, the vacuum is designed to ensure easy storage and portability. Additionally, its Super Clean Air filter system captures 99% of small dust particles.
Enjoy the powerful Philips XB2023/01 Bagless Vacuum Cleaner with a free 2-year warranty as well as free delivery – not to mention additional vouchers – during Electronics Week.
With summer now in full swing, the air is getting a bit too hot to handle. But, as always, Daraz has the perfect solution to beat the heat. The Konka Air Conditioner has amazing features that will make sure your summer is extra cool and comfortable. We're not joking when we tell you this A/C has an epic 1-ton inverter, timer, auto cleaning, sensor control, silent mode, dehumidifier, air direction control, and fast cooling.
Make your purchase during Electronics Week and you'll also be able to enjoy free shipping, free installation and extra vouchers. Don't miss out!
Part of the AI Direct Drive series, this LG Washing Machine comes with six different motions for the best possible wash. The AI DD detects not only the weight, but also senses softness of fabric. It chooses the optimal motions for the fabric by itself, so you won't have to change the settings for every wash. The machine comes with a capacity of 8KG and its stainless lifter helps for a more hygienic wash as it is stronger against contamination by bacteria than a conventional plastic lifter.
The LG Washing Machine is the best in its category and even comes with a 10 year warranty. Additionally, if you snag one of these machines during Electronics Week, you can take advantage of not only our free delivery but also free Arial Matic 6 KG washing powder!
Finally a fridge that will fit inside your room AND your budget! The sleek and elegantly designed silver Single Door Mini Refrigerator by Colors has a capacity of 110 liters and a weight of just 25KG. That means this direct cooling mini fridge can carry enough snacks and drinks to last you days without overcrowding your room. It takes up just 500 x 500 x 950 mm of space. Get the COLORS 110 Litre Single Door Mini Refrigerator delivered right to your door for free by purchasing during Electronics Week!
And these are just the tip of the iceberg of amazing deals you need to take advantage of during Electronics Week on Daraz. Browse through the Daraz website or app for all your electronic needs and we guarantee you'll find the gadgets and devices of your dreams at unbelievable prices.