The Daraz One Rupee Game lets you win exclusive prizes at just Re. 1!
If you are wondering, what kind of game is this? This game is played during almost all of our campaigns, and it's back for Daraz 11.11 which starts from the 11th of November. You basically pre-pay Re.1 and get a chance to win any of the following prizes. That's it.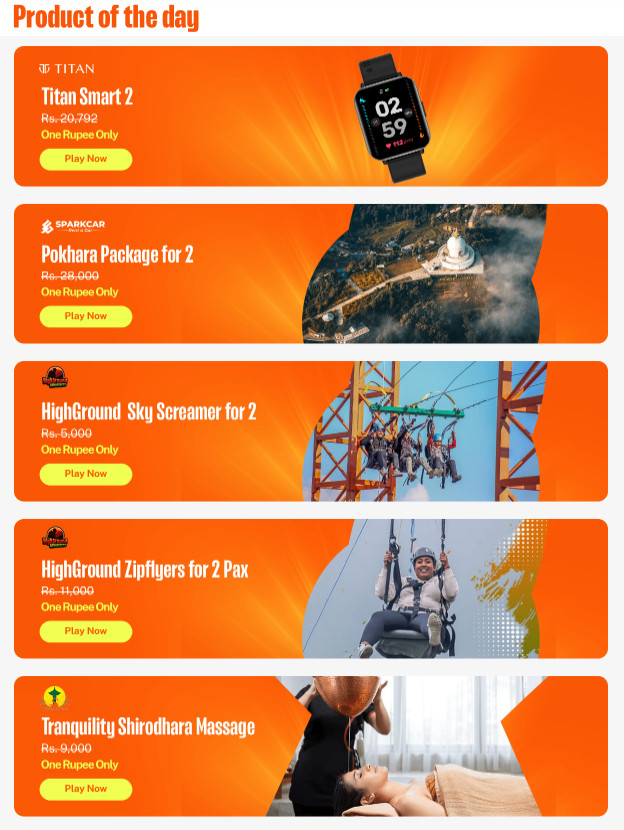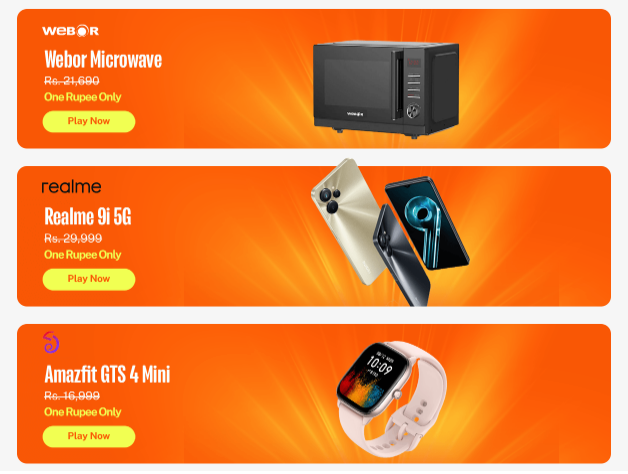 To win any of the One Rupee Game prizes, you can pay via Debit/Credit card, E-Sewa, or IME Pay. Read this if you want to know how you pay via IME PAY.
Now, let's dive in to know what you came for!
How To Participate in the One Rupee Game?
Step 1: Open the Daraz app and click on the 11.11 icon or text.
Step 2: Once inside the 11.11 campaign page, select One Rupee Game
Step 3: Click on the product of your choice.
Step 4: Add the product to your cart.
Step 5: Click on checkout and then click on Proceed to pay
Step 6: Select your method of payment – either with a Debit/Credit Card, Esewa or via your IME pay account.
Step 7: Enter Your OTP (One Time Password) and click on submit
You have successfully made your payment.
Once you've completed the steps, your customer ID will then be selected for the lucky draw, where you will be able to win your selected product at Re. 1.
And in case you are wondering, your Re. 1 will be refunded as per the refund policy in case you do not win, and also if you do win too!