The summer is approaching, and the sun hits harder than anything. The temperature is more than warm to adjust your body, so light and cool clothes are necessities at this time. While choosing the right apparel to keep your body cool during the summer appears to be challenging, Daraz's lightweight clothing option might be a short kick-off.
Here are some of the apparel you can wear this summer and keep yourself cool and stylish.
Blue Flower Printed Kurti For Women With Pant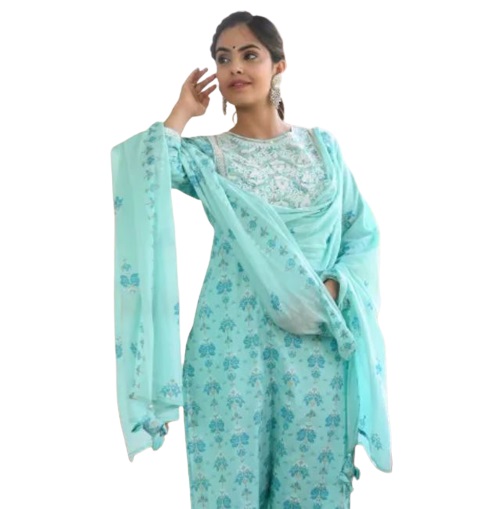 It's true that your beauty is enhanced by your outfits – Aamayra Fashion Houses' Blue Flower Printed Kurti is one of those which boosts your beauty. And when it comes to summer clothing, it is one of the perfect choices for many women today.
Made from cotton fabric, it has no warm inner attached, making it ideal for summer. The cotton makes this outfit lightweight and easy to fold and roll, so carrying this during your travel is easy. Daraz offers the Blue Flower Printed Kurti for Women with Pant from Aamayra Fashion House featuring a round neck type, three-quarters sleeve, and no pockets.
There are multiple choices of measurements ranging from Small to Extra Large to this lightweight clothing for summer. The outfit features a small size of 36 inches, a medium size of 38 inches, a large size of 40 inches, an extra large size of 42 inches, and 2x extra large size of 44 inches.
Besides, this kurti is considered the best outfit for several functions and occasions.
Creative Touch Maroon Cotton Mix Midi Dress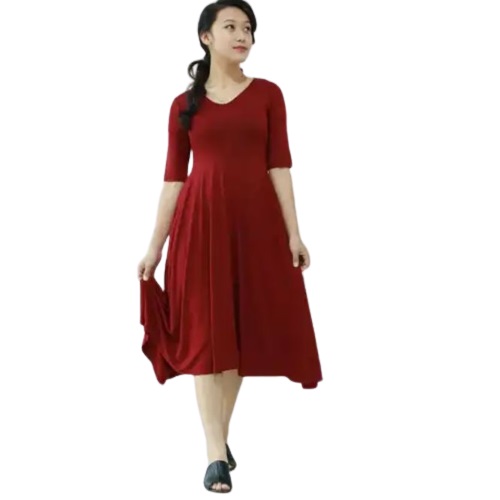 Studies have shown that women find themselves attractive in red color, and maroon also comes on the priority list since it is a darker shade of red. Daraz brings you a perfect maroon-colored outfit that makes you look fashionable, dashing, and alluring, all at the same time.
Creative Touch Maroon Cotton Mix Midi Dress brings cherry blossoms to your face with its solid pattern, and its favorability with Spring and Summer seasons makes it more elegant. Having a V-Neck type with a dress length of half-calf, this Maroon Cotton Mix Midi Dress brings jolliness to your appearance.
The lightweight outfit comes in a casual half-quarter sleeve type, and its cotton fabric is relatively cooler than others, which is essential during the summer.
KADE Blue Cotton Stripe Shirt For Men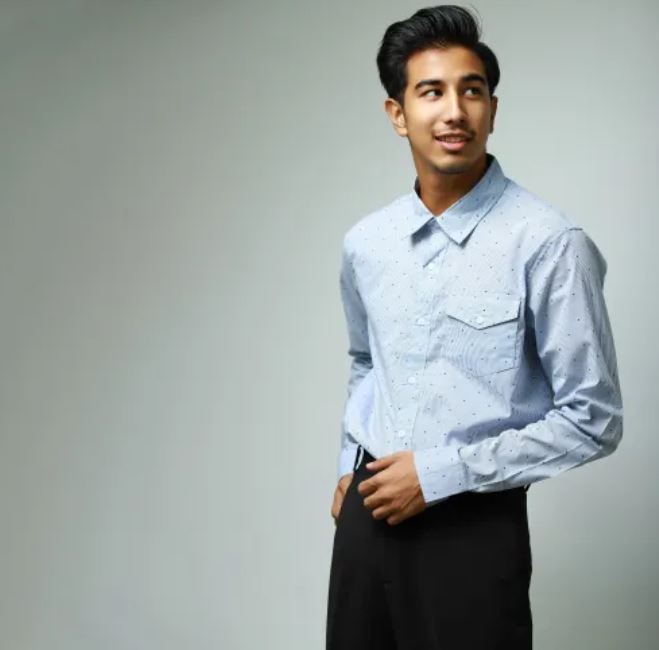 Kade brand's cotton shirts aren't famous for nothing; the lightweight cotton-mix fabric and its wearability on multiple functions and workspaces are the aspects people admire much.
On Daraz, men's summer outfits are on numerous entities, and Kade's Blue Cotton Stripe Shirt is the icing on the cake. This blue cotton stripe shirt comes in a full-sleeve length with an alluring stripe and dots that are just noteworthy. And it is considered best for travel and office workspaces.
You can find this outfit in different measurements: Small, Medium, Large, and Extra Large.
MeeMee's Pampering Gift Set for NewBorns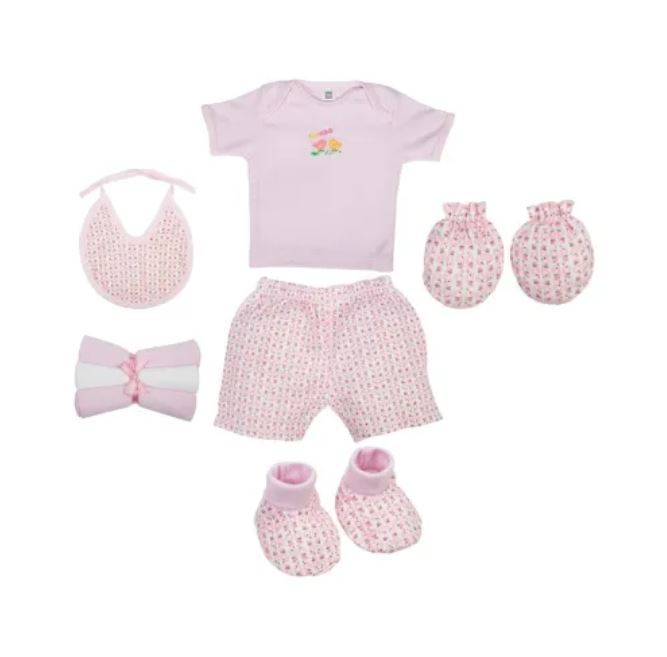 It's been too much of a description of young men's and women's outfits – now let's dive into toddlers. Toddlers are most likely to get affected by the changes in climate, and as responsible parents, providing them with proper clothing is a must. MeeMee's Pampering Gift Set for Newborns on Daraz is just a next-level kick-off to make cooler surroundings around your babies.
This Pampering Gift Set comprises a collection of outfits that includes a t-shirt, shorts, three napkins, a bib, a bonnet cap, and a pair of booties. Similarly, there are multiple colors, as you can get this outfit in pink, red, blue, green, and light green.
MeeMee targeted this outfit to babies from birth to year long. They are soft, so you don't have to worry about getting your child in trouble due to the outfit.
These are some of the lightweight clothing options for this summer. Ranging from toddlers to adults, these outfits give chic and elegant looks and help adjust to the hot summer. Be the lucky one to enjoy the shopping relish on Daraz.
Happy Shopping!!