Men's Health Care has been a topic of discussion for ages as physical care and mental well-being have taken the stage. Prioritizing self-care, embracing healthy habits, and seeking proactive approaches to maintain their vitality are some of the steps that men are taking at the current time to uplift their well-being and lifestyle.
Daraz aligns with this approach as it offers several healthcare products on its platform. Customers can now get health products at a reasonable cost. See some of them below!
Why Is Men's Health Care Necessary?
The motive of hygiene is to be healthy and strong. Similarly, men's health care comes with a similar notion, which is necessary for several reasons. Here's why:
Physical Well-Being
Men's health care comes with a focus on physical health and well-being. Several aspects, like regular check-ups, screenings, and preventive measures, help identify and address potential health issues before they become serious primary entities. Besides, the cardiovascular state, sexual health, and overall physical fitness come second to none.
Mental Health
Mental well-being is also a part of men's health care. During various phases of life, men go through several challenges, such as societal expectations, pressure to be strong and self-reliant, and taking care of family. And it does not mean all these aspects do not come with mental issues. Promoting mental health awareness should be a primary focus in this era to avoid the problems like stress, anxiety, and depression.
Healthy Lifestyle
A healthy lifestyle is another important aspect of men's health care. Regular exercise, a balanced diet, adequate sleep, stress management, and avoiding harmful behaviors such as smoking, excessive alcohol consumption, and drug abuse are some aspects that push individuals to live healthy lifestyles.
Best Men's Care Products On Daraz
Mi Beard Trimmer For Men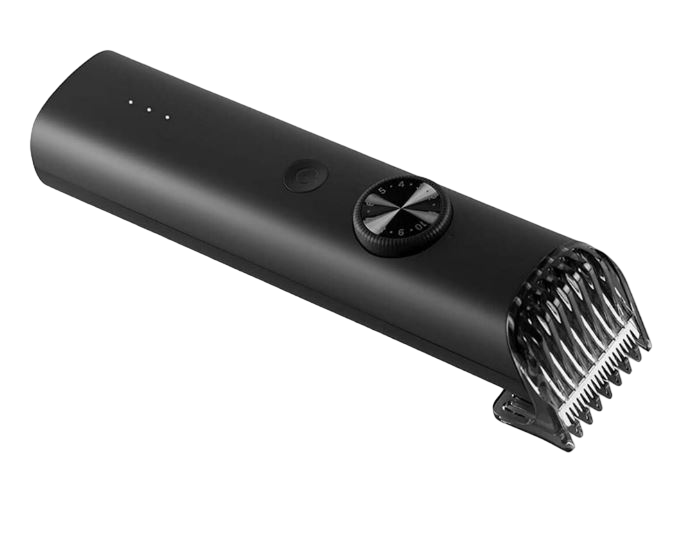 Mi Beard Trimmer is a product that keeps men's look sleek and well-proportioned. It only costs NRs. 1799 on Daraz, but it comes with many functions and advantages. Its self-sharpening stainless steel blades can trim off your beard and hair without any problem.
Besides, this product is durable and lightweight, which makes it easy to carry. Regarding the battery life, this trimmer can be charged fully in 2 hours, and its life lasts for around 60 minutes, thanks to its 600 MAH Li-ion Battery.
WOW Apple Cider Vinegar Foaming Face Wash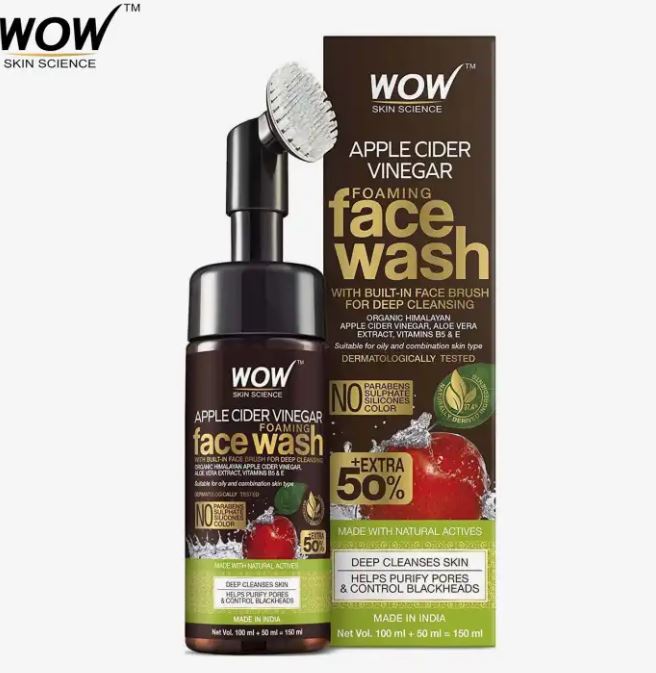 To make your face free from unnecessary harm, WOW brand's Apple Cider Vinegar Foaming Face Wash helps in the best way. This product is bioactive-rich with pure Apple Cider Vinegar, Aloe Vera Extract, and Vitamins B5 & E. It is responsible for cleansing, healing & hydrating action for clear, soft & supple skin.
Besides, this Apple Cider Vinegar Foaming Face Wash kills bacteria, removes excess dirt, oil, and makeup, and removes dead skin cells. So with its daily use, the natural glow in your skin is guaranteed; not only this, but it also prevents you from skin-related diseases. You can get this product at NRs—479 on Daraz.
Ustraa Hair Growth Cream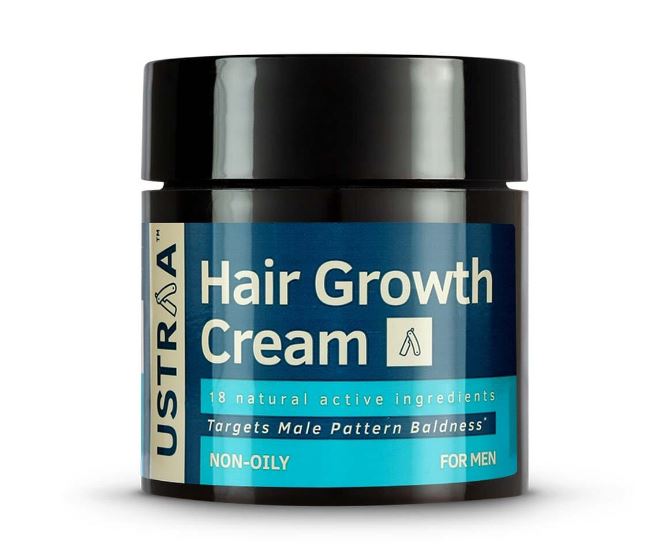 If you are dealing with hair loss issues, Ustraa Hair Growth Cream can be the cheapest and most reliable option. The manufacturer promises that individuals with pattern baldness can jump-start their hair growth with Onion Extracts. And it prevents hair fall and regenerates your hair.
Ustraa Hair Growth Cream for men's health care is 100% organic. Its ingredients are extracted from Saw Palmetto, Onion Extracts, Neelbhringadi Tailam, Coffee Bean Extracts, Black Seed Oil, Aloe Vera, and Coconut. So there are no chances of getting side effects.
You can grab this product on NRs—480 on Daraz.
Mamaearth Sunscreen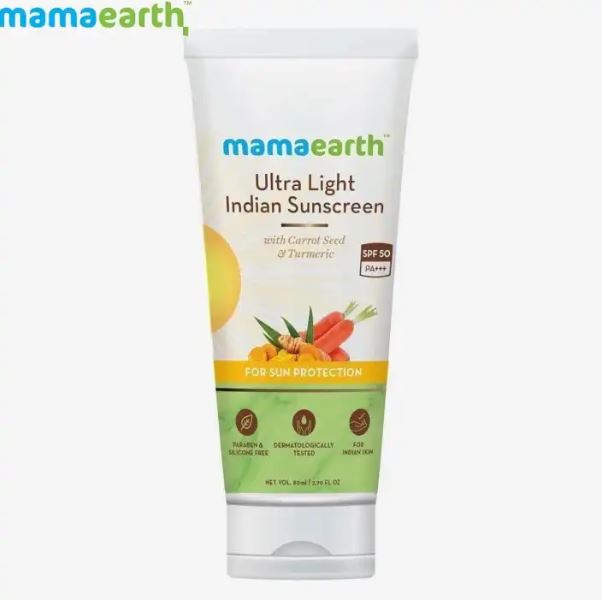 It's already summer, and the sharp sun rays can burn your skin quickly, leaving sunburn marks on your face and body. To protect your skin from the dangerous UV rays of the sun, Mamaearth Ultra Light Indian Sunscreen comes in the first place. Costing you only NRs. 755 on Daraz is one of the most reliable sunscreens, as it can protect your skin for 6 hours.
This sunscreen comes with SPF 50+++, which provides enough sun protection. On top of that, it is suitable for all skin types and also works as a moisturizer. It is dermatologically tested hypoallergenic, free from sulfates, paraben, SLS, mineral oil, petroleum, artificial preservatives, colors & fragrances. So there is less chance of side effects on this product.
Skinn Perfume By Titan Raw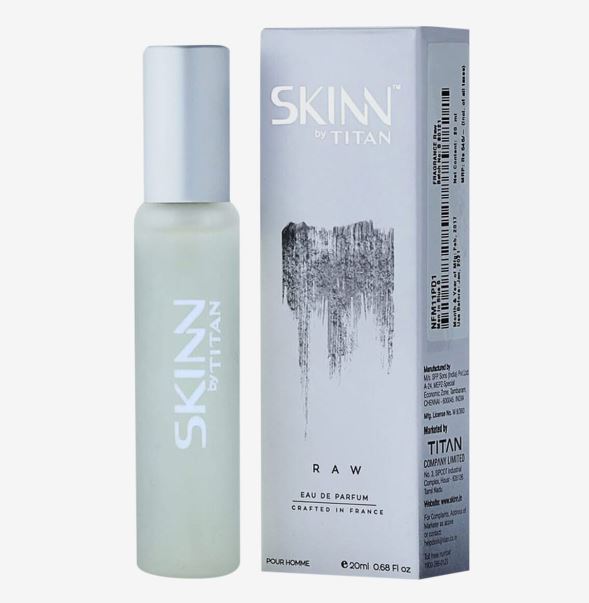 Summer makes the human body sweaty as the temperature elevates. But to avoid the sweaty smell and give freshness to your body, Daraz has got you Skinn Perfume by Titan Raw, which costs NRs. 1032.
It comes in a lightweight 20 ml bottle, which can be carried easily in your backpack. Similarly, it is perfect for all-time wear, so there is no need for choices to put this on. It is a skin-friendly and dermatologist-tested product that can fit in your basket list this summer.
(Offers Available on Daraz)
On the occasion of the Beauty Re-Launch, Daraz comes with greater deals on its brands. Here are some of the deals that you can grab on this relaunch campaign:
Wow Skin Science (Flat 25% off)
Cetaphil (Flat 10% off)
DHC (Flat 15% off)
The Derma Co (Flat 5% off)
Plum (Upto 20% off)
Mamaearth (Flat 5% off)
Reizvoll Cosmetics (Upto 15% off)
Rohto Mentholatum (Upto 50% off)
Brillare (Upto 30% off)
Just Herbs (Upto 30% off)
Maange (Upto 60% off)
Nature's Care (Upto 10% off)
Nivea (Upto 18%off)
Astaberry Bioscience (Upto 30% off)
Your Daily One (Upto 40% off)
Girlpal (Upto 35% off)
Girlpal (Upto 35% off)
Ayuga (Upto 5%off)
Floren (Flat 10% off)
Ameya (Upto 50% off)
Sirona (Nature's Tattva) (Upto 60% off)
Soapworks/Earth Rhythm (Upto 50% off)