Throughout the centuries, humans have dealt with hair issues like dandruff, scalps, and more. Dandruff has still been taking the lead around the corner, and there have been several inventions of Anti-Dandruff products to fight against it. Dandruff feeds on the sebum or oil secreted from the sebaceous glands of the scalp that are inhibited due to the action of Zinc Pyrithione.
The anti-Dandruff shampoo contains antifungal, antibacterial, and antimicrobial minerals like Ketoconazole and Zinc Pyrithione. This means they help you keep your hair strong and far from dandruff.
Here are some Daraz Products that can help you fight dandruff this summer:
Zero Dandruff Anti-Dandruff Shampoo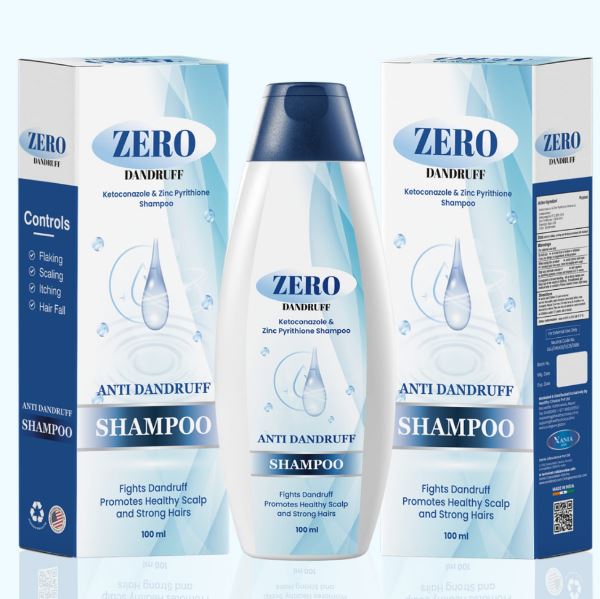 Dandruff in hair can be hectic and too challenging to deal with, but Zero Dandruff Anti-Dandruff Shampoo is here to solute your problems. Not only for dandruff, but its working mechanism is suitable for other hair issues like Dry & Frizzy Hair and Greasy Scalp. Similarly, its quality to work for damage protection keeps it on the top list of people's choices.
Besides, this product keeps your hair shiny, smooth, strong, and healthy, giving you a dashing look for the summer. It consists of Ketoconazole and Zinc Pyrithione, which help to fight the process that causes dandruff in your hair. This anti-dandruff comes in a regular-size bottle which is 100ml, and it only costs you NRs—400 on Daraz Online Store.
Lumiderma Nildan Anti-Dandruff Shampoo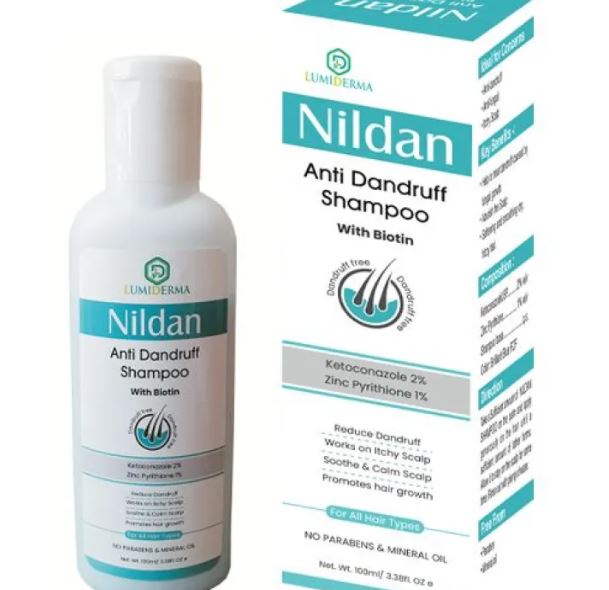 Lumiderma Nildan Anti-Dandruff Shampoo has several advantages for your hair. It fights against dandruff and dead cells in your hair, keeping you from hair-related illnesses.
First, this product is dermatologist-tested, so there's nothing to worry about its medical uses. It is also favorable for all skin types and can be used by sensitive skin users. Moreover, it is free from paraben & mineral oils and removes excess sebum. In the meantime, Lumiderma Nildan Anti-Dandruff Shampoo is rich in Biotin that helps with nourishing and hydration. Its working mechanism is well-renowned, for it attacks the itchy, flaky scalp and bacterial & fungal infections.
You can get this product at NRs—455 on Daraz.
Clear Sakura Fresh Anti-Dandruff Shampoo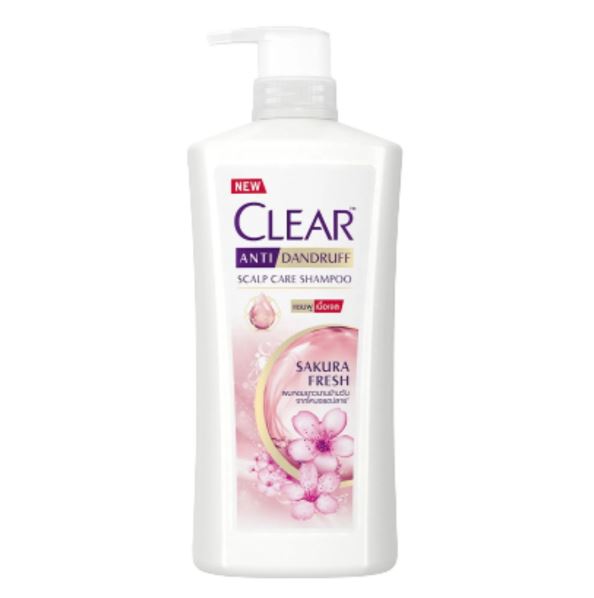 Clear Sakura Fresh Anti-Dandruff Shampoo is a 100% natural product infused with Sakura Flower Extract and removes hair scalps and fungal infections. Also, the Sakura flower fragrance lasts long in your hair, giving your hair a perfect smell around the corner. As per the report, the Sakura Flower fragrance lasts for around 12 hours after its use.
This product can be used for all skin types to make your hair glow bright, strong, and healthy. It has a reasonable cost on Daraz; you can get it on NRs. 653.
You can buy these products from Daraz and maintain your hair health to the optimum level. And on the occasion of Jesth ko Best, you can score a good deal with huge discounts and offers. Buckle up to grab these deals!!!
Happy Shopping!