Want to learn how to use a voucher code on Daraz Nepal? Well, this post will tell you exactly how to use discount vouchers in the best destination for online shopping in Nepal.
What is a Voucher Code In Daraz?
There are multiple types of vouchers for example collectible vouchers that can be collected and stored in your wallet, voucher fireworks are hosted during sales, and Daraz gift cards which you can give to others.
How to use a Voucher Code on Daraz?
You can use the Daraz voucher code while selecting your payment method.
Once done, enter the voucher code in the blank field below.
You will see a reduction in the total amount.
This means your voucher has been applied to your order.
You may proceed to confirm the order.
How About This Quick Video Tutorial?
Place Your Voucher Code on the checkout page as shown below: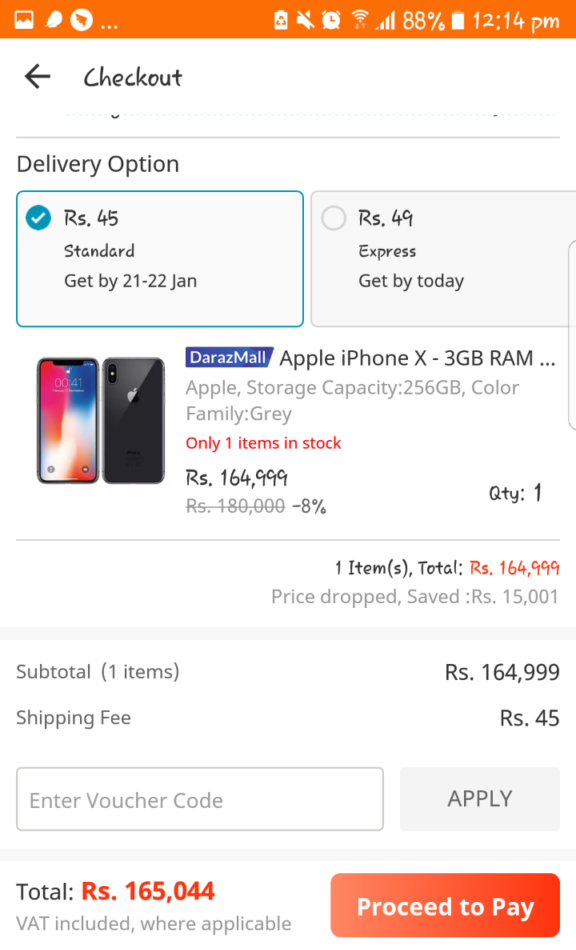 Using your voucher code is very simple. When you proceed with your purchase, you'll find the Enter Voucher Code section at the bottom. All you've to do is type your code there, click the apply button, and voila! Then, you can continue placing your order as you normally would.
Yes, it's that simple! You can see the deduction from the original total before you place the order. Write for us tech then should relieve you that the voucher has indeed worked!
Read: How to save more with Big Mart on Daraz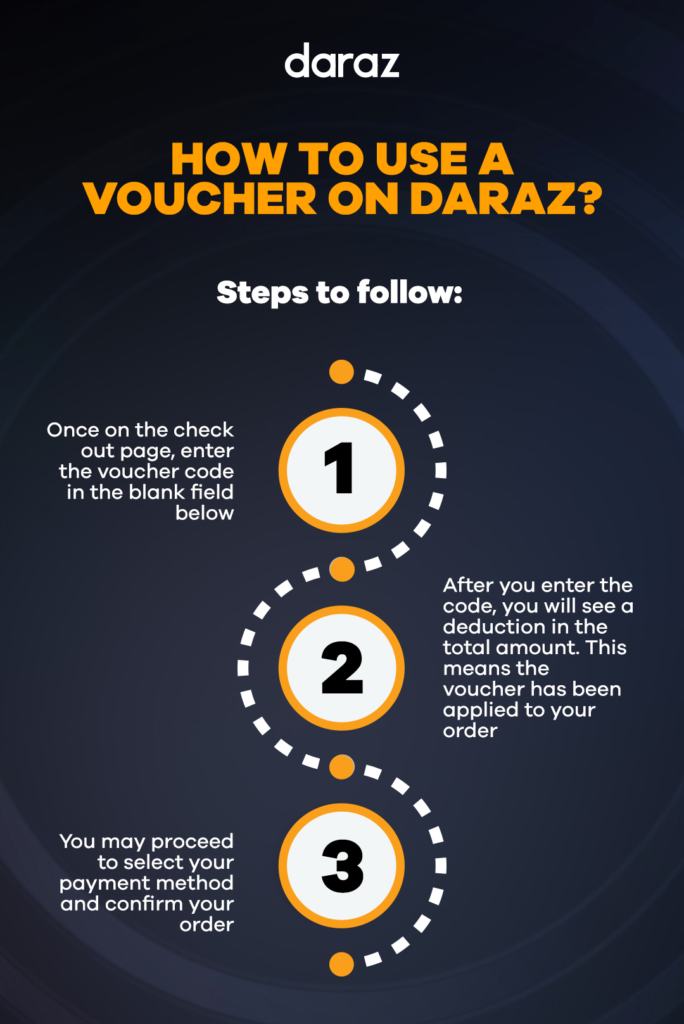 Types of Vouchers
Coupon Vouchers
Coupon vouchers or token vouchers are simply promotional vouchers that you can grab for different brands on Daraz.
Show me Free Vouchers Available on Daraz Now
Collectible Vouchers
Like the name suggests, you can collect your collectible vouchers in different ways. You can secure a voucher that gives you Rs. 700 off on Rs. 3000, Rs. 1500 off on Rs. 25,000, Rs. 2000 off on Rs. 35,000, Rs. 5000 off on Rs. 75,000, Rs. 7000 off on Rs. 100,000, Rs. 10,000 off on Rs. 150,000, and so on.
New Customer Voucher
If you're a new Daraz customer, then the new customer voucher is meant especially for you. By using the voucher code you can enjoy a discount of Rs. 150 on a purchase of Rs. 2000.
There are always some collectible vouchers that you can get your hands on. Some of these go live during specific campaigns. For example, the Shake Shake Brand Voucher – Imagine shaking your phone to collect vouchers. Oh no, we're not kidding. Shake-Shake literally means you've to shake your phone and voila! You've collected a voucher!
Exclusive Voucher: Simple to collect, all you've to do is visit the campaign page and collect the voucher from there. As you click on "collect your voucher", your voucher will be deposited into your account and you can redeem it from there whenever you want.
Play and Win: During campaigns, Daraz brings you different games that you can play to win prizes and vouchers! So stay tuned on the Daraz app to play the games and secure your discount vouchers.
Daraz Bank Discounts
Besides the above-mentioned, Daraz has partnered with several banks to offer its loyal customers a bunch of bank discounts.
These discounts include daily Bank Discounts of 10% with a maximum discount of Rs. 500. You can avail of this discount by paying using your bank card during checkout on Daraz.

With so many amazing discount vouchers up for grabs, there's no reason why you shouldn't shop on Daraz! So open your Daraz app right away and start your shopping now!