"Feminism isn't about making women strong. Women are already strong. It's about changing the way the world perceives that strength" – G.D. Anderson.
Society has come incredibly far in terms of women's rights and freedoms. Many things that the average Nepali woman wouldn't dream of doing a few decades ago are common occurrences now. Women today are strong. We are empowered, we are admired, and we are respected. At least, for the most part – but we'll get into that in a bit.
The progress we've made as women in Nepal's extremely rigid patriarchal society could not have been possible without the women of yesterday. Without the likes of Anuradha Koirala, Pasang Lhamu Sherpa, and Uma Devi Badi to inspire, uplift and empower young girls and women all over the country, many feminists of today would not have joined the movement.
What Daraz is Doing
While Nepal still has a rather long way to go in terms of achieving overall gender equality, we mustn't discount the steps that have been taken toward reaching that goal. If we take Daraz as an example, diversity, inclusion, and equality are all highly prioritized in the company. Women and men alike are encouraged to raise their voices and speak out against any injustices they observe.
Daraz has taken various steps to ensure female employees are treated with the respect they deserve and is always reminded that they are just as valuable to the company as their male counterparts.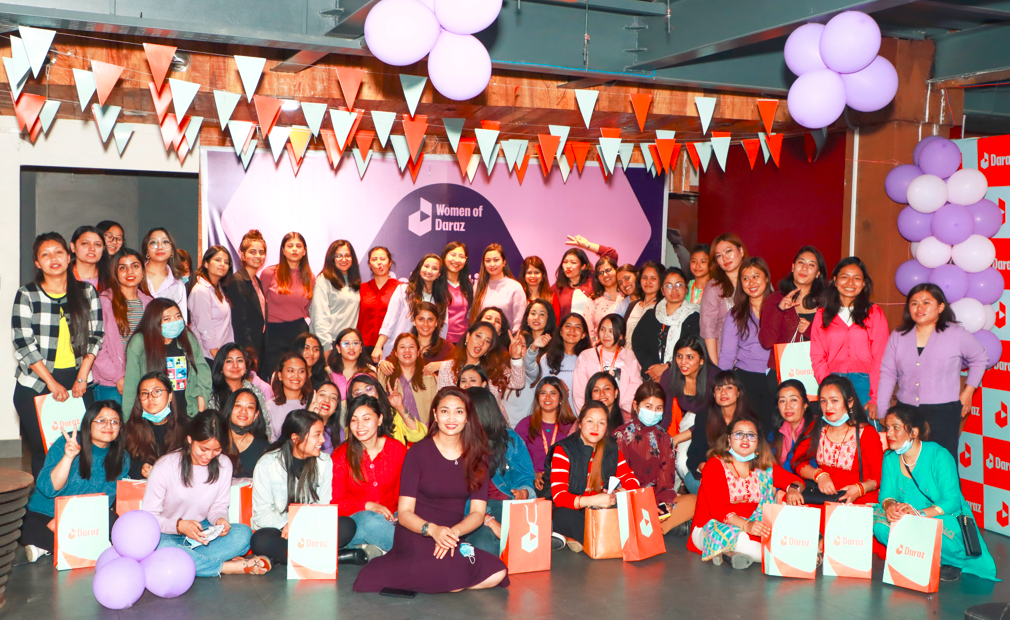 A greater presence of women leaders in the workforce is an extremely effective way to break down obstacles and open avenues for other women. This can already be observed with the recent appointment of the very first female Managing Director in the history of the entire company, Ms. Aanchal Kunwar as well as the strong female representation seen across the board on all levels of Daraz. You can learn more below:
Daraz is determined to provide each and every member of the company with the resources and opportunities needed to perform to the best of their abilities and progress in their careers.
Being a multinational company with a high female employee ratio, Daraz has been able to communicate with women across the board, working at all levels, and with differing backgrounds. This has made it easier for the company to listen to several women's voices and implement changes that can help improve everyone's lives at the office.
A beautiful quote from the beautiful Meghan Markle, "Women don't need to find their voices, they need to be empowered to use it and people need to be urged to listen." A woman of today, Aaja ko Nari, is a woman who, no matter how afraid she might be, can use her voice to demand respect and equality.
Happy International Women's Day to all the strong, beautiful women.