Daraz Mall is an online mall launched by Daraz. It has a curated selection of leading international and local brands. Since all the brands are original and are from certified sellers, they guarantee shoppers only 100% authenticity. Daraz Mall mainly offers two promises to guarantee shoppers the highest-quality shopping experience:
100% authentic products
14-day hassle-free return policy
Moreover, shoppers also get a chance to win vouchers and discounts by following their favorite stores.
Read More: How To Become A Daraz Seller in Nepal
Where is DarazMall?
You can find it on the homepage of Daraz (App and Website). There is a separate section denoted by a blue Daraz Mall icon.
What Brands are found in DarazMall?
Daraz Mall has over 500 leading national and international brands. Some of them are listed below:
Xiaomi
Nepa Hima
Masala Beads
American Tourister
X-Age
Wildhorn
Kamiliant
Beardo
Jeanswest
Adidas
Nike
Sony
Maybelline
Canon
Caliber
Clovia
Vans
Mantra
Guitar Shop
Remax
Asus
Converse
Goldstar
Samsung
Levis
Whirlpool
Videocon
Miniso
Juwas
Titan
TVS Motors
L'Oreal
Why Daraz Mall?
E-commerce is a growing industry in Nepal. Yet, people still prefer shopping traditionally. However, there are many problems in shopping traditionally, like finding parking spaces or finding the exact product that you want. One has to ponder here and there to find a good product. But, with Daraz Mall, one can find all the original products under one roof. Daraz has a world-class system of monitoring the performance of its sellers; thus, only the best can become a part of this exclusive online mall. Moreover, it also has a large assortment of products that include smartphones, electronics, clothing, home appliances, musical instruments, motorcycles, beauty care products, and many more.
Furthermore, DM also helps many homegrown brands. By providing assurance to customers, it also basically helps all our homegrown sellers expand their reach. In conclusion, Daraz Mall has made it much safer and more reliable for anyone and everyone to shop online.
How to identify a DarazMall product?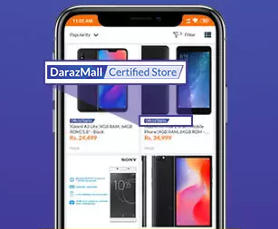 All DM products carry a unique Daraz Mall Flagship or Certified store badge.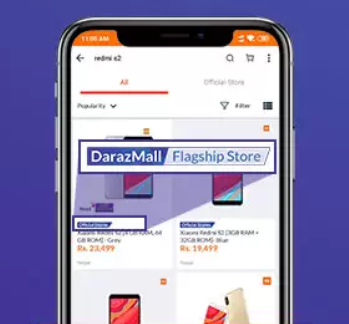 Customers can access the dmall items in three different ways:

How to Follow a Store?
You can also follow your favorite Daraz Mall store. To do so, simply follow the following steps.
Open Daraz app or the Daraz website
Type in the name of your choice of Daraz Mall brand
Visit their Daraz Mall Flagship Store
Once inside, you will see a Follow button. Click on the button, and you're all set.
Check out the image below for a more simple explanation.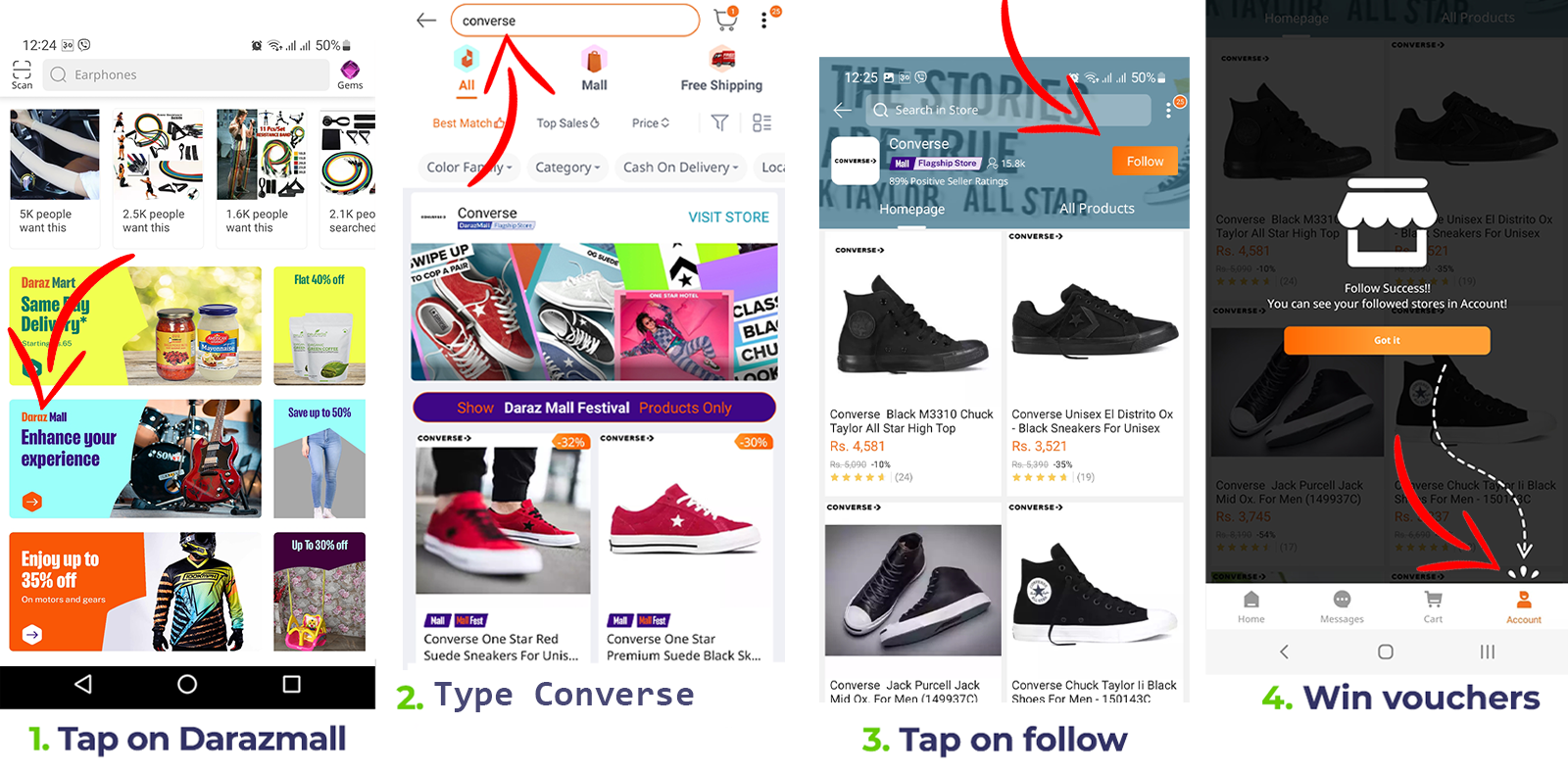 Daraz Mall is the perfect place to shop 100% original and authentic products. So, download the Daraz app or visit the Daraz website today. You can also click the link below to head over to the landing page directly.
HAPPY SHOPPING!